Steamed chicken, ginger and vegetable wontons recipe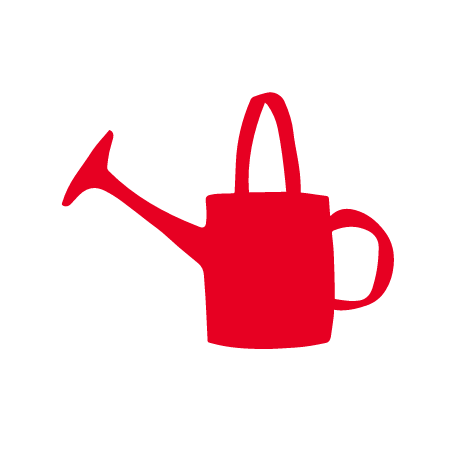 Little parcels of mouthwatering goodness, with the fresh flavours of ginger, spring onion, silverbeet and Vietnamese mint.
| | | |
| --- | --- | --- |
| | Makes: | 30 wontons |
| | Fresh from the garden: | Silverbeet, spring onions, Vietnamese mint |
| | Season: | Summer/autumn |
Wonton wrappers can be round or square, white or yellow. The yellow wrappers are made with eggs, flour and water, while the white ones are made with just flour and water. Try both and decide whether one feels easier to work with.
Ingredients
Nothing beats using your own fresh produce or materials around the house.
If you're missing a thing or two, tick the items you need to add to your shopping list.
For the wontons:
---
For the dipping sauce:
---
Equipment
What to do
Remember to put a damp tea towel under your chopping board to stop it from slipping.
To assemble the wontons: 1. Prepare all of the ingredients based on the instructions in the ingredients list.
2. Put the chicken mince, eggs, fish sauce and chilli flakes into the large bowl with the silverbeet, ginger, garlic, spring onions and Vietnamese mint.
3. Mix them together well.
4. Grease the baking trays lightly with olive oil.
5. Place a small bowl of water within easy reach of where you are going to form the wontons, and make sure the workbench is clean and dry.
6. Put one wonton wrapper onto the workbench with one point towards you like a diamond.
7. Put a teaspoonful of filling in the middle of the wrapper.
8. Fold the far corner of the wonton wrapper gently over the top of the mixture and bring it towards you to make a triangle shape with the filling inside.
9. Seal the edges of the wonton down with water, by dabbing your fingers in the bowl of water and sprinkling and pressing the edges of the wonton wrapper.
10. Set each finished wonton on the greased trays and keep making wontons until all the filling is used up. (You should have enough to make about 30 wontons.)
To make the dipping sauce:
1. Chop the chives very finely, then combine them with the rest of the sauce ingredients in the medium bowl. Taste it to check the balance.
To cook and serve the wontons:
1. Use tongs to put the wontons in the steamer, then place the steamer over the pot of boiling water. (*Adult supervision required.) Leave the steamer over the pot for about 5 minutes, then use the tongs to take the cooked wontons out of the steamer and place them on platters. Cover the platters with aluminium foil to keep the wontons warm, and set aside.
2. Repeat this process until all the wontons are cooked.
3. Serve wontons on the platters, drizzled with a little sauce.
4. Put the rest of the sauce in a small bowl with a teaspoon so that diners can spoon more sauce over their wontons if they like.