Want $100 cashback with life insurance?
Purchase Medibank Life Insurance by 13 Sep 2022 and hold cover for 6 months to receive $100 cashback. T&Cs apply.± Plus, Medibank health members also save 10% on premiums.
Explore Medibank Life Insurance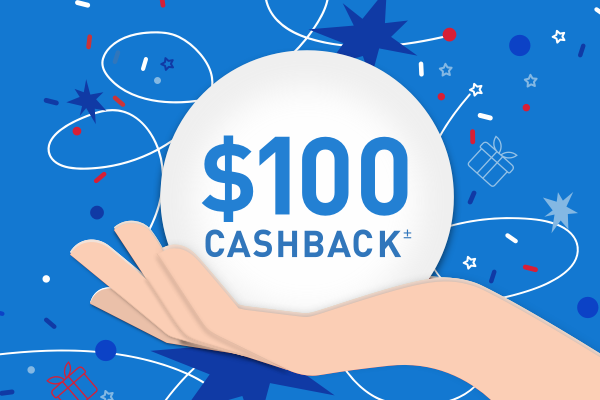 Insurance designed to support you and the people that matter to you

Medibank Life Insurance means providing for your family when you can't. Apply for up to $2.5 million, depending on age and income.

Life cover that can be bought immediately online. Get simple and hassle free life insurance without a lengthy application process.
Medibank Funeral Insurance can help reduce the burden on those left behind by providing your loved ones with financial assistance if you pass away.

Life, Income and Funeral Insurance: What's the difference?
Insurance can be one way of protecting yourself, your family and loved ones when life changes unexpectedly. It can give you peace of mind knowing that no matter what happens, there's help to fall back on.
Products like life insurance, income protection and funeral insurance are often grouped together under the umbrella of 'life insurance', but provide different coverage for a range of scenarios.
Life insurance can assist with the financial burden left behind to help you and your family meet living expenses if you're diagnosed with a terminal illness or in the event that you pass away.
Income protection can be your back-up plan if you fall ill or are injured and can't continue your duties for work for an extended period of time. Medibank does not currently offer income protection insurance.
Funeral Insurance provides an agreed sum of money (up to $15,000) that can be used to cover the cost of a funeral, however it's ultimately left up to the beneficiary to spend as required. 
Learn more about what product is right for your circumstances.
Want to talk to someone?
Whatever your life stage or circumstance, we're here to help. Call us on 1300 722 568, we are open Monday to Friday from 8:00am to 8:00pm.
Life Insurance Code of Practice
The Life Insurance Code of Practice is the life insurance industry's commitment to customer service standards and it's designed to protect you, the customer.   
Help & Resources
Find more information and resources to help you make the most of your life insurance, income protection or funeral insurance.
Have questions?
Our team of experts are ready to help!
Enter your postcode to find your nearest store to have a face-to-face chat!
.
Fill in the form below or get in touch by calling our dedicated line 1300 110 086.
We are open on Sundays.
In providing your telephone number, you consent to Medibank contacting you about health insurance.
We'll have someone call you soon to help with any questions you have.
Or, check out our FAQs and guides to help get you started.