Looking to ride a motorbike on your holidays?
$Unlimited overseas medical expenses
Cover for the cost of overseas hospital treatment and medical evacuation¹
$Unlimited cancellation cover
Expense cover for accommodation and other prepaid travel costs if you have to cancel due to unforeseen circumstances²
15% off for Medibank health members
If you're a Medibank health member, you receive 15% off travel insurance, all year round.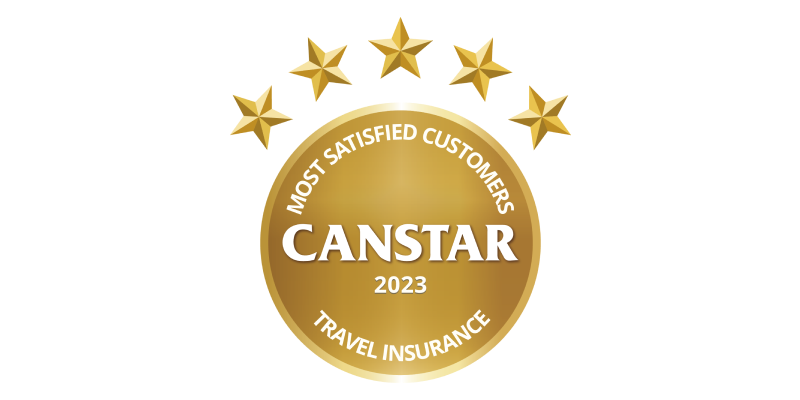 Multi-award winning travel insurance
We're proud to be winners of Mozo's Experts Choice awards in 2022 & 2023 and Canstar's 2023 Most Satisfied Customer - Travel Insurance award.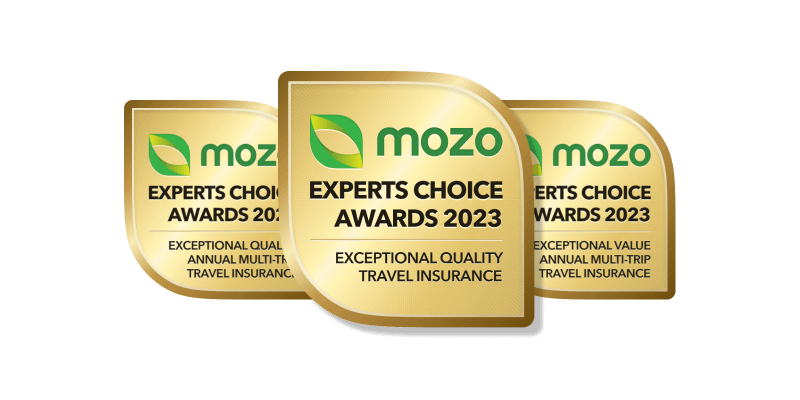 Add moped and scooter cover to any of our policies
Choose from a range of travel covers, whether you travel once a year or you're a frequent flyer, we have cover with single and annual multi-trip options.
Cover in the event of cancellation, amendment and delays, plus up to $6,000 towards any rental car insurance excess for car damage or theft. Simply add motorcycle cover during your quote. 
Cover for medical and dental emergencies while you're overseas. Including 24-hour emergency assistance and a choice in policy excess levels. Simply add motorcycle cover during your quote.
Comprehensive cover for the duration of your policy for: 
International and domestic trips that are over 250km from home.4
Trips less than 250km, that include at least one nights paid accommodation.4
What you need to know about moped, scooter and motorcycle cover
Motorcycle, scooter or moped riding can be a great way to get around and see the sights of a city. But it's important to note that any claims involving motorcycle, scooter or moped riding are only included if you pay the additional premium for this activity.
Even if you pay the extra premium, you will only be covered if:
Whilst in control of a motorcycle or moped you hold a valid Australian motorcycle licence or Australian motor vehicle driver licence, 
Whilst you are a pillion passenger, the driver holds a valid licence for riding that vehicle;
The engine capacity is 250cc or less;
You are wearing a helmet; not participating in a professional capacity; not participating in motocross and not racing.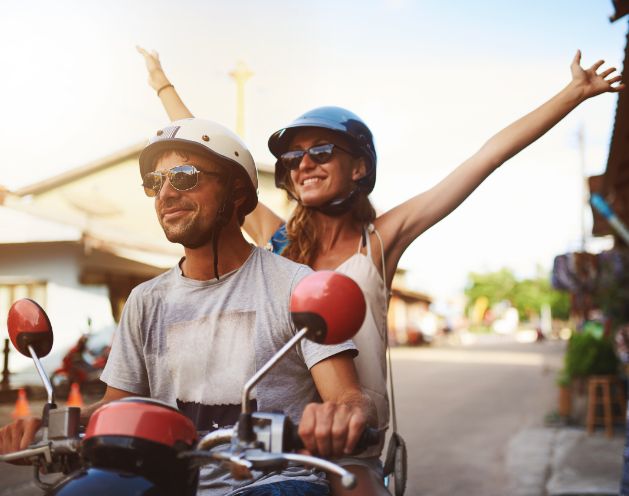 Have questions?
Our team of experts are ready to help!
Enter your postcode to find your nearest store to have a face-to-face chat!
.
Fill in the form below or get in touch by calling our dedicated line 1300 110 086.
We are open on Sundays.
In providing your telephone number, you consent to Medibank contacting you about health insurance.
We'll have someone call you soon to help with any questions you have.
Or, check out our FAQs and guides to help get you started.