What is cruise travel Insurance?
For an additional premium, you can add Cruise Cover to your travel insurance policy to help protect your cruise adventure. Cruise Cover is a mandatory add on if any part of your trip includes travel on a multi-night sea or ocean cruise. Without purchasing additional Cruise Cover, no cover is available for any event arising from, or related to your cruise travel. 
Cruise Cover is not required if you are travelling on a single-night cruise, or on a river cruise (e.g. European river cruise, or a Murray River cruise). Likewise, if you are travelling on a cruise that is only within Australian coastal waters (e.g. Kimberly Cruise) then Cruise Cover is not required. If your Australian cruise is going from port-to-port then you'll need to select 'Domestic Cruise' as your destination, which is an International Plan, to provide cover for your journey.
Cruise travel insurance benefits - get cruising with Medibank
$Unlimited ship to shore and onboard medical & dental cover
If you suffer a sickness, disease or disabling injury whilst you're on a cruise ship overseas or outside Australian costal waters then you will have:
$Unlimited onboard medical and emergency dental cover, including cover for onboard medical treatment should you suffer from sea sickness whilst travelling.1
Cover also includes $unlimited costs for emergency transportation if onshore care is required.2
Missed port cover
Should you miss the scheduled departure of your pre-booked cruise or a pre-booked connection to your cruise due to unforeseen circumstances outside of your control, we will cover you for reasonable costs (up to $1,000) to use alternative public transport services to catch up to your planned itinerary.3 Excludes COVID-19.
Cabin confinement
Cover for up to $100 per day to a maximum of $1,500 should you be confined to your cabin for at least 24 hours due to sickness, disease or disabling injury.3 Excludes COVID-19.
Missed shore excursions
Even when you're all set, trips to shore can unfortunately be missed. Should you miss a pre-booked shore excursion due to unforeseeable circumstances we could reimburse the non-refundable cost of the unused ticket(s) up to $1,000.3 Excludes COVID-19.
Building your cruise insurance quote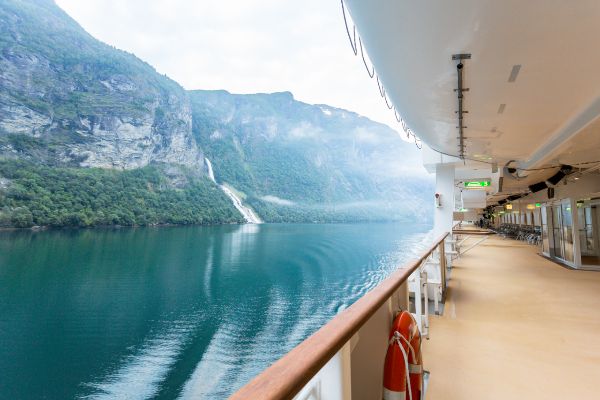 Step 1: Select your area
Where you travel will influence your premium. You will need to choose the main destination/country based on where you will spend the most time travelling. Don't forget to take into consideration the 20% rule for the Africas and Americas detailed here. 
If you are travelling on a multi-night cruise which leaves from one Australian Port to another, then you can enter 'Domestic Cruise' as the destination.
Step 2: Click on insurance type
Depending on your needs, you can select Single Trip or Annual Multi-Trip cover. 
Step 3: Select additional cover
For an additional premium, you can choose to add cover for additional scenarios, like snow sports or moped riding. If you're travelling with valuables, you can also opt to increase your item limit(s) for luggage and personal effects. Read the PDS for more information.
When don't I need to add Cruise Cover?
You don't need to add sea or ocean cruise cover, if you are:
Travelling on a river cruise
Not travelling on a cruise during your trip
On a cruise for only one night
Only taking a ferry trip
Are cruising in Australia or in Australian coastal waters (this can include Kimberley Cruise or Murray River cruises.)
Are sailing (sailing is not covered in International Waters).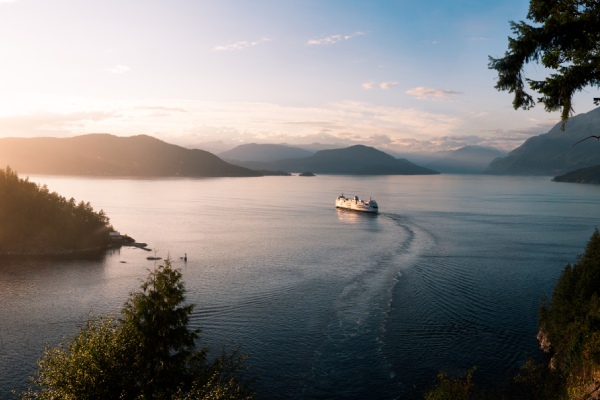 Cruise travel insurance FAQs
Emergency assistance whilst travelling
Every Medibank Travel Insurance policy comes with 24 hour emergency assistance. 

Our team of experienced doctors, nurses, travel consultants and case managers are ready to help you 24 hours a day, 365 days a year. We can help if you need support finding appropriate medical treatment, if you need to organise medical evacuation, or if you require assistance replacing lost travel documents and credit cards.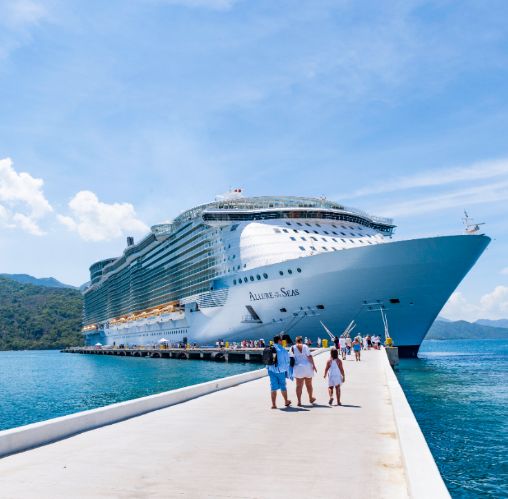 Have questions?
Our team of experts are ready to help!
Enter your postcode to find your nearest store to have a face-to-face chat!
.
Fill in the form below or get in touch by calling our dedicated line 1300 110 086.
We are open on Sundays.
In providing your telephone number, you consent to Medibank contacting you about health insurance.
We'll have someone call you soon to help with any questions you have.
Or, check out our FAQs and guides to help get you started.