Together we can help protect our loved ones, our communities and our livelihoods. We've put together some helpful information about Australia's COVID-19 vaccine rollout.
Whether you're directly impacted by COVID-19, looking for advice on how to deal with social distancing, or wondering how you can access the healthcare you require, we're here to assist.

Find the answers to some of the most commonly asked questions that our members have at this time.
Ways in which your Medibank membership can help you at this time.
Information and support on how you can manage an existing health condition - pregnancy, heart health, diabetes, etc


Providing support for our members
Our 24/7 Medibank Nurse and Medibank Mental Health Phone Support lines are available for all members with hospital cover.
Due to higher demand for these services we are increasing the number of our health experts.



Important information for you to know
The following information below may help in providing some clarity at this challenging time. If there's anything we can help you with, please don't hesitate to call us.
We will be continually updating this page if there are any changes that may impact you.
Our response will continue to be measured and in line with protecting the health and wellbeing of all Australians and supporting the incredible work that our nation's healthcare workers are doing for all of us.

Get vaccinated - it's one of the most important and effective ways to stop the spread of COVID-19, and protect our loved ones.
Get tested if you feel unwell and self-isolate until you're given the all-clear.

Keep up good hygiene.

Wear masks – in line with your state and territory public safety orders.

If you do have COVID-19 or you've been identified as a close contact, make sure you isolate in your home and follow state or territory public health advice.
If you are admitted to a public hospital and treated as a public patient, your treatment is fully covered by Medicare and you don't have to use your private health insurance. In fact, you may end up paying extra if you do use your private cover (for instance, if your policy includes an excess).

During this time, it's more important than ever that you feel supported in any decisions involving your health. So please don't hesitate to call us on 1800 789 414. 
Please note: this is not applicable to Overseas Health Cover policy holders.
These are stressful and uncertain times. Even if you don't feel ill, you may still find it difficult to cope with things like social distancing, lockdowns and any potential financial pressures. 
You may find it worthwhile to visit the Medibank Better Minds website for some helpful advice, guidance and support for your mental health needs.
Determined by a Medibank-appointed Medical Practitioner, a Pre-Existing Condition (PEC) is an ailment, illness or condition that, in the opinion of a Medical Practitioner appointed by Medibank, the signs or symptoms of which existed at any time in the six-month period ending on the day on which the member became insured under the policy or changed their cover.
If you're a new member, you'll have to wait 12 months before you can receive benefits for items or services included on your cover that relate to a pre-existing condition.
If you're changing to a higher level of cover (either within Medibank or from another fund), you may have to wait 12 months to receive the higher benefits, including benefits for services not previously covered.
Elective surgery restrictions will vary from state to state, so we recommend calling your treating specialist or hospital to check if your elective surgery is impacted, if they haven't contacted you already.
If you have eligible hospital cover and are either going to hospital or you have recently been discharged, our Hospital Assist service is here for you. If you have any concerns about your hospital stay, please don't wait, you can call us on 1800 789 414.

Live Better at Home
At Medibank, we know that caring for yourself helps you to care for those around you. That's why we've created Live Better at Home.
We're encouraging all Australians to join our daily Eat, Move and Feel activities that will help us all stay active, stay healthy and Live Better at Home.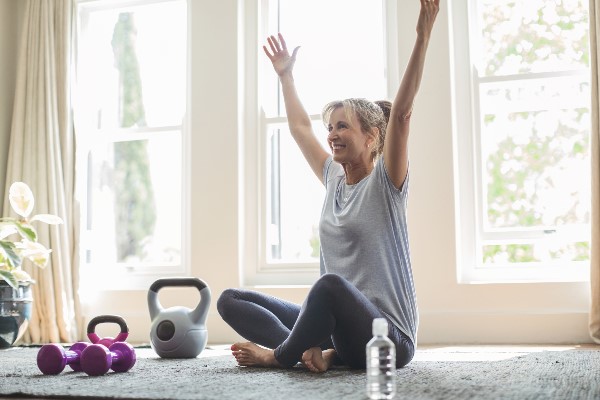 Have questions?
Our team of experts are ready to help!
Enter your postcode to find your nearest store to have a face-to-face chat!
.
Fill in the form below or get in touch by calling our dedicated line 1300 110 086.
We are open on Sundays.
In providing your telephone number, you consent to Medibank contacting you about health insurance.
We'll have someone call you soon to help with any questions you have.
Or, check out our FAQs and guides to help get you started.