Whether you're directly impacted by COVID-19, looking for advice on how to deal with social distancing, or wondering how you can access the healthcare you require, we're here to assist.
Find out more about how our $195m member support package is helping to support our hospitalised members, expanding our telehealth offering, and providing options for members to manage their cover at this time.

Find the answers to some of the most commonly asked questions that our members have at this time.
Ways in which your Medibank membership can help you at this time.
Information and support on how you can manage an existing health condition - pregnancy, heart health, diabetes, etc


Providing support for our members
Our 24/7 Medibank Nurse and Medibank Mental Health Phone Support lines are available for all members with hospital cover.
Due to higher demand for these services we are increasing the number of our health experts.



Important information for you to know
The following information below may help in providing some clarity at this challenging time. If there's anything we can help you with, please don't hesitate to call us.
We will be continually updating this page if there are any changes that may impact you.
Our response will continue to be measured and in line with protecting the health and wellbeing of all Australians and supporting the incredible work that our nation's healthcare workers are doing for all of us.

If you are admitted to a public hospital and treated as a public patient, your treatment is fully covered by Medicare and you don't have to use your private health insurance. In fact, you may end up paying extra if you do use your private cover (for instance, if your policy includes an excess).

During this time, it's more important than ever that you feel supported in any decisions involving your health. So please don't hesitate to call us on 1800 789 414. 
Please note: this is not applicable to Overseas Health Cover policy holders.
Medibank stores in Australia are open to assist our members, with additional safety measures in place, such as:
Limits on how many people can be in store at any given time
Use of hand sanitiser before entry
Changes in store opening hours
Check out our store locator for current opening hours of our Medibank stores. We look forward to seeing you again!
Private elective surgeries are continuing as normal.
We recommend you speak with your specialist or hospital for specific information about your upcoming admission.
We recognise that thousands of Australians continue to do it tough financially due to COVID-19 and we know that they want to maintain their health cover for peace of mind, so our focus continues to be targeted support to those customers who need it most.
Regardless of your level of existing hospital cover, Medibank will pay benefits towards chest, heart, lung and kidney hospital admissions, including those related to the coronavirus (COVID-19) until the crisis passes.
We encourage people who are suffering financial hardship to contact us so we can talk through your options.
Please note: this is not applicable to Overseas Health Cover policy holders.
In order to return safely to our normal daily routines, we need to increase the community's ability to track and contain any future COVID-19 outbreaks. The Health Department's COVIDSafe app is designed to do just that; by tracing the possible movements of COVID-19 and helping to alert people who've been in close contact with someone with COVID-19 

You can find more information at https://www.health.gov.au/resources/apps-and-tools/covidsafe-app
Put simply, good hygiene and physical distancing.
Good hygiene
Practising good hygiene is one of the most effective ways to protect against infection and prevent the spread of coronavirus.  All of us have a role to play in maintaining high standards to protect our own health and the health of each other.  These measures include:
covering your coughs and sneezes with your elbow or a tissue
disposing of tissues properly

washing your hands often with soap and water, including before and after eating and after going to the toilet

using alcohol-based hand sanitisers

cleaning and disinfecting surfaces
Physical distancing
Another way to protect the community is physical distancing, which is essentially reducing the contact you have with other people.  It includes:
staying at home if you are unwell, and avoiding close contact with anyone who is unwell

avoiding large public gatherings if they're not essential

keeping a distance of 1.5 metres between you and other people whenever possible
minimising physical contact, especially with people at higher risk such as older people and people with existing health conditions 
Self-isolation
Self-isolation means you must stay at home for 14 days. You must self-isolate if you have COVID-19, or you have been in close contact with a confirmed case of COVID-19. The Australian Government has prepared some information around what this means and the advice you should follow.
Understandably, these are stressful and uncertain times. Even if you don't feel ill, you may still find it difficult to cope with things like social distancing and any potential financial pressures. 
You may find it worthwhile to visit Beyond Blue for some very helpful information to help look after your mental health.


Live Better at Home
At Medibank, we know that caring for yourself helps you to care for those around you. That's why we've created Live Better at Home.
We're encouraging all Australians to join our daily Eat, Move and Feel activities that will help us all stay active, stay healthy and Live Better at Home.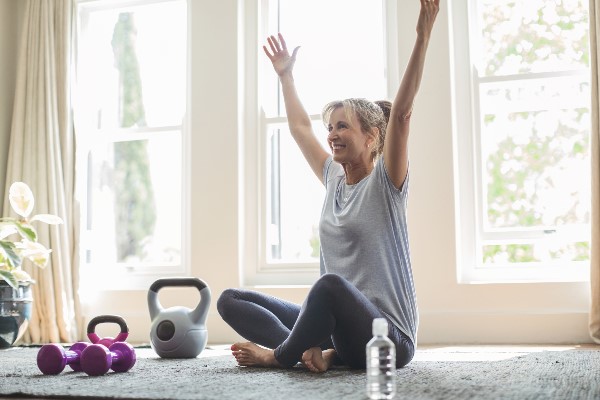 Have questions?
Our team of experts are ready to help!
Enter your postcode to find your nearest store to have a face-to-face chat!
.
Fill in the form below or get in touch by calling our dedicated line 1300 110 086.
We are open on Sundays.
In providing your telephone number, you consent to Medibank contacting you about health insurance.
We'll have someone call you soon to help with any questions you have.
Or, check out our FAQs and guides to help get you started.