Winter bruschetta two ways recipe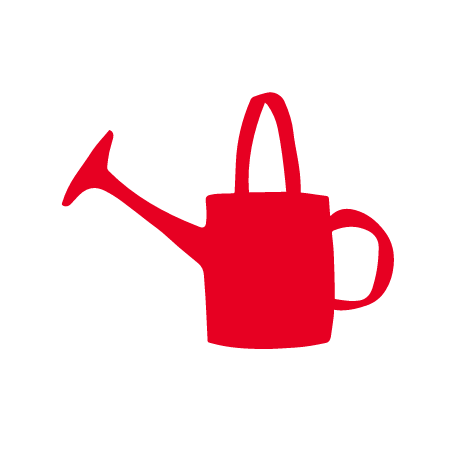 Two delicious bruschetta toppings - Tuscan kale, and broad bean, parmesan and herbs.
| | | |
| --- | --- | --- |
| | Serves: | 6 |
| | Fresh from the garden: | Broad beans, garlic, kale, oregano, parsley, thyme |
| | Season: | Winter/spring |
Ingredients
Nothing beats using your own fresh produce or materials around the house.
If you're missing a thing or two, tick the items you need to add to your shopping list.
For the bruschetta toasts
---
For the Tuscan kale topping
---
For the broad bean topping
---
Equipment
What to do
Remember to put a damp tea towel under your chopping board to stop it from slipping.
1. Prepare all of the ingredients based on the instructions in the ingredients list.
For the bruschetta toasts
1. Cut 1 cm thick oval slices from a sourdough or ciabatta loaf.
2. Toast the slices of bread on a ridged griddle or barbecue plate.
3. Rub the toasts very lightly with the cut clove of garlic. Drizzle over a few drops of extra-virgin olive oil.
4. Keep slices warm on a baking tray in a very low oven (70°C) for up to half an hour while you make your toppings.
For the Tuscan kale bruschetta
1. Heat the olive oil in the large frying pan and sauté the kale leaves for 3–5 minutes.
2. Add the garlic and lemon zest, cook for a further 30 seconds.
3. Remove from the heat and season to taste.
4. Top toasts with cooked kale and a sprinkle of parmesan to serve.
For the broad bean bruschetta
1. Put a large pot of water on the stove to boil.
2. Boil the podded beans for 5 minutes, then drain and refresh the beans in a large bowl of cool water.
3. Double-pod the beans by slipping the inner bean out of its skin. Put the inner beans another large bowl.
4. Grind the herbs and garlic to a paste with the mortar and pestle and set aside in a small bowl.
5. Pound the beans in the mortar and pestle in batches and add them to a large bowl.
6. Add the herb and garlic mix to the beans. Add a splash of olive oil, then some parmesan. Stir and taste. Add salt and pepper. Taste again.
7. Set it aside, allowing the flavours to infuse into the beans.
8. Spread a spoonful of broad bean mix onto each remaining bruschetta slice.
9. Drizzle some olive oil over to serve.