Cauliflower, caramelised onion and herb risotto recipe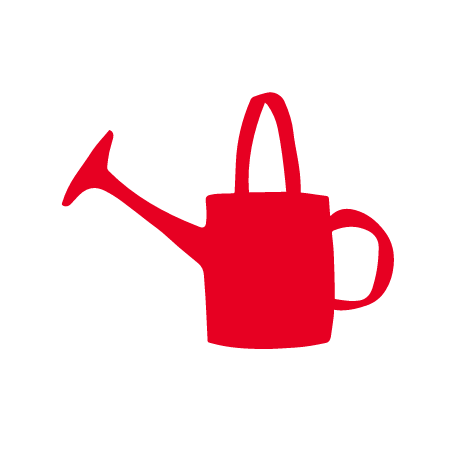 This crowd-pleasing risotto will keep the whole family warm during the colder months.
| | | |
| --- | --- | --- |
| | Serves: | 6 |
| | Fresh from the garden: | Bayleaves, cauliflower, garlic, onions, parsley, thyme |
| | Season: | Autumn/winter |
Serves: 4

This is a beautiful winter warmer, perfect for cold nights when everyone needs something hot, hearty and reassuring. Make it a weekend dish so you have plenty of time to make the separate elements.
Ingredients
Nothing beats using your own fresh produce or materials around the house.
If you're missing a thing or two, tick the items you need to add to your shopping list.
Equipment
What to do
1. First, put the vegetable stock into your large pot and put on the stove to simmer – you need to keep it hot while cooking.
For the caramelised onion:
1. Peel and chop the onions finely. Remember to put a damp tea towel under your chopping board to stop it from slipping.
2. Put the frying pan on medium heat and add the olive oil. When the oil is hot, add the onions and stir with a wooden spoon. Cook the onion slowly, until it is golden brown and has a caramel look (this will take about 15–20 minutes). Set aside in the small bowl.
For the cauliflower braise:
1. Cut the cauliflower into florets and finely chop 2 garlic cloves.
2. Add the butter and extra virgin olive oil to the frying pan and heat. When hot, add the cauliflower, garlic, thyme and bay leaves and sauté. Keep stirring with your wooden spoon for 5–7 minutes – as the mixture cooks, use your ladle to add enough vegetable stock to moisten, and add more as the stock evaporates, cooking until all stock is evaporated and the cauliflower is just tender. Set aside to add to the risotto near the end.
For the risotto: 
1. In the heavy-based pot, heat the extra butter and oil.
2. Mince a garlic clove and gently fry for 2 minutes, stirring with your wooden spoon. Add the rice and do the same again.
3. Now add the caramelised onion and 2 ladles of hot stock, stirring occasionally.
4. Once the simmering rice absorbs the stock, add another ladle, let that absorb, add another ladle and so on, stirring often. After 15 minutes of this, add the cauliflower.
5. Keep ladling and stirring until the rice is cooked through and al-dente (it should be creamy and soft enough to eat, but not gluggy) – about 20 minutes in total. (You should check the cooking process by tasting regularly.)
6. Meanwhile, grate the Parmesan.
7. When the risotto is cooked, add salt and pepper to taste.
8. Scatter with the parmesan and parsley and enjoy hot.