If you need help because you or a loved one are experiencing a mental health condition, start here.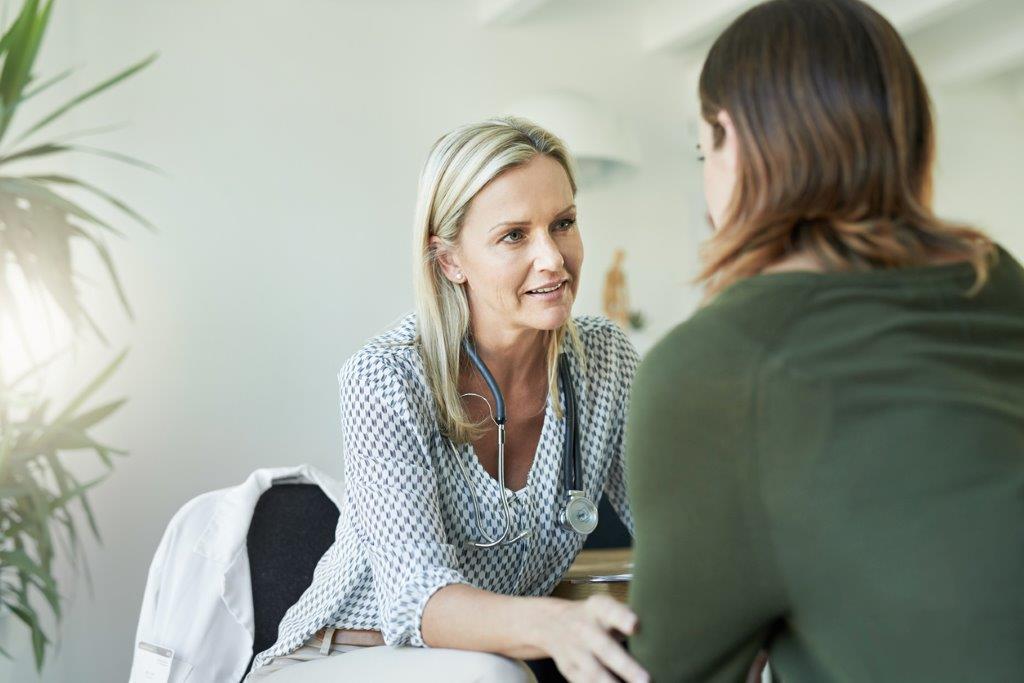 Speak to your GP 
If you're concerned about your mental health, start by talking to your GP. As the first port of call, your GP can assess your symptoms, develop a mental health care plan specific to your needs, and refer you to a mental health specialist. 
Seeing a mental health professional
Once you've got a mental health care plan, your doctor may refer you to a specialist for more support, or in some cases to help make a diagnosis. This could be a psychiatrist, psychologist or counsellor. Under Medicare, everyone with a care plan is entitled up to 10 subsidised specialist appointments per year. While Medibank doesn't fund these sessions, if you have extras cover that includes psychology we will pay benefits towards subsequent sessions with a psychologist or recognised counsellor  (up to annual limits). Read more about using your cover. 
Counsellors 
Counsellor is a generic term for someone who offers talking therapy and may be a psychologist, nurse, social worker or occupational therapist. It's a good idea to check that your counsellor has training in an area that is appropriate for your needs - you could start by searching through organisations like The Australian Counselling Association or Psychotherapy and Counselling Federation of Australia. 
Psychologists 
Psychologists can provide a range of therapies (eg. talking therapy, art therapy) to deal with problems like depression, anxiety, stress and grief. Psychologists have undertaken a tertiary qualification in their field and must be registered to work with the Psychology Board of Australia. 
Psychiatrists 
While psychologists and psychiatrists share many similarities, the major difference between the two professions is that psychiatrists specialise in the biological causes of mental illness, while psychologists focus more on the cognitive and behavioural aspects. Psychiatrists are medical doctors with specialist qualifications in psychiatry, and are therefore able to prescribe medications and admit people to hospital, while psychologists cannot. 
Better supported with 24/7 Mental Health Phone Support

When you're feeling stressed or overwhelmed, it can be hard to know where to start. Members with hospital cover can talk to a mental health professional for advice, guidance and support anytime of the day or night.~

Hospital services 
Some people who experience mental health problems may need to spend some time in hospital. Both public and private hospitals provide mental health services. You may be referred to a hospital through an emergency department, community mental health team or your GP. 
Online resources 
In addition to in-person services, there are also a number of online resources available, including: 
Beyond Blue for information and advice, as well as an online live chat. You can also call and speak to someone 24 hours a day on 1300 22 4636. 
PANDA provides a free confidential helpline service offering support for new and expecting mums and dads who are struggling with becoming a parent. You can call 1300 726 306 to speak with a trained counsellor 9am-7.30pm (AEST), Monday to Friday.
Lifeline for crisis support and suicide prevention services with an online live chat. You can also call them 24 hours a day on 13 11 14.
---
Need a little extra support?
Medibank Better Minds App 
Want to manage your mental health on your own terms, in your own time? Medibank's Better Minds app provides personalized support and follow ups by health professionals for those at risk, all included in your hospital cover.€
No waiting periods on psychology and counselling consultations
You shouldn't have to wait for your health insurance to claim for mental health support. That's why there are no waiting periods for counselling and psychology consultations on Medibank extras and packaged products.§
Should I tell my boss about my mental health issue?

Whether or not to tell your boss you have a mental health issue like depression or anxiety is a personal question. Here are some important things to consider.

Is your adult child is experiencing a mental health issue?

Whether your child is graduating high school, going to university or entering full time employment they may well be faced with a whole new raft of challenges.

What to expect when you see a psychologist

Seeking help for mental health issues can be nerve-wracking – but don't let that hold you back.

Looking after yourself when supporting someone

When you're constantly worried about the mental health of a loved one, it can be easy to forget about your own wellbeing. Here are some ways to support yourself.

How to support a colleague with depression

Learn what to say and how to be supportive when a workmate is going through a hard time.

Learning to cope with intense feelings

Although it's hard, it's not impossible to step back, learn to have all your emotions, and choose your behaviour.

Depression vs sadness

Depression and sadness have some things in common, but they're quite different. Here's how to tell the difference between the two.

When someone you care about won't get support

Tactics that will help you be there for someone who needs support, even if they don't want to admit it.

Does winter make you depressed?

Winter depression is a real thing – it's known as seasonal affective disorder. Find out about symptoms and how to beat it.

How to support your anxious child

Some kids find it much harder to manage stressful situations: here's how to support.

Do I worry too much, or is it anxiety?

Feeling anxious or worried is part of everyday life, so it's not always easy to know when it has turned into a mental health issue. Beyond Blue explains what's healthy when it comes to feeling anxious.

Can exercise prevent depression in children?

We have long known that exercise can improve the mental health of adults. Can children get the same benefits?

Is your child drinking too much?

Young adults tend to be more at risk of binge drinking. Here's how to tell if it's a problem, and what to do about it.

13 digital tools for your mental health and wellbeing

A guide to the online tools and apps, also known as e-therapy, that may help manage your mental health.

Caring for your child's mental health

Half of all mental health issues begin before a child turns 14. Here's what to look out for and things you can do to help.

Mental health and dating

Starting a relationship is exciting, but it's hard to know how – and when – to tell your new boyfriend or girlfriend about your mental health issues.

What are the different types of anxiety?

Anxiety can present itself in numerous different forms. Learn the difference and where you can go for help.

What is hangxiety and how do I get rid of it?

If you've experienced anxiety while nursing a hangover after a night out drinking, there's term for that - hangxiety. Here are some tips on how to prevent and stop hangxiety.

What is peer support and how can it help mental health?

Peer support programs can help provide a sense of "mutuality" by connecting you with people who have shared a similar experience. Here's what you need to know about them.

How does group therapy work?

Have you ever considered group therapy? Find out what to expect with support groups, when it's appropriate and how to find one.

Supporting mental health through early childhood

Promoting good mental health is key to your child's development through their primary school years. Here's how can you make sure they're getting what they need and how to spot the signs that they might be struggling.

Understanding the costs of mental health treatment

How much does a psychologist cost? How much can I claim from Medibank? Can you get free mental health support? Find out what to expect for mental health treatment costs.

Finding the right mental health professional for you

What's the difference between a psychologist and a counsellor? How do you find the right psychologist for you? Our guide to mental health professionals will give you the confidence to take the first step.

Could you be stuck in a negative thought loop?

What happens when negative thoughts start to consume your day? Here's our guide to dealing with negative thoughts.

Anxiety and depression in older people

Learn to identify the signs and symptoms of anxiety and depression in older people.
---
Looking for something else?
Visit our Better Minds hub to find more tools and services.
Have questions?
Our team of experts are ready to help!
Enter your postcode to find your nearest store to have a face-to-face chat!
.
Fill in the form below or get in touch by calling our dedicated line 1300 110 086.
We are open on Sundays.
In providing your telephone number, you consent to Medibank contacting you about health insurance.
We'll have someone call you soon to help with any questions you have.
Or, check out our FAQs and guides to help get you started.