Whether or not to tell your boss you have a mental health issue like depression or anxiety is a personal question. Considering 1 in 5 of us have experienced a mental health issue in the last 12 months, and almost half of us will experience a mental health problem at some time in our life, it shouldn't be a big deal; but it can feel like one.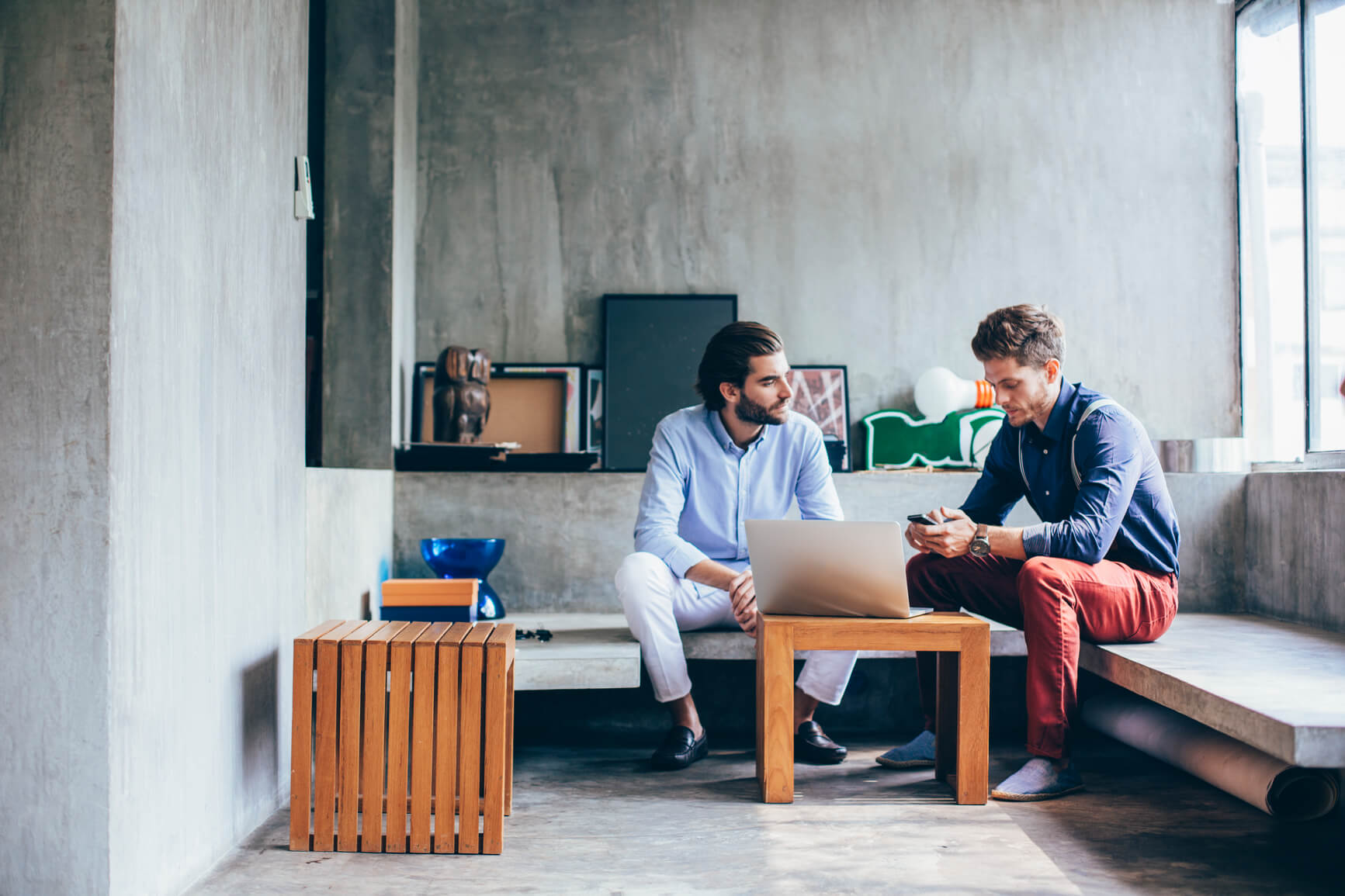 In many situations telling your employer may mean you're better supported to do your job, and it may give confidence to others who are struggling with something similar. That's not to say you might not be worried about potential discrimination or missing out on a promotion.
Every workplace is different and offers a different level of support.  Here are some important things to consider when weighing up your decision. 
What you do (and don't) need to tell work
Like any other health problem, if your mental health issue does not affect your ability to do your job, you are not legally obliged to tell your employer about it. The same rule applies if you're going through an interview process.
But keep in mind your workplace health and safety obligations. If your issue is putting you or others at risk, you need to tell someone. For example, if you're taking certain medications and operating heavy machinery.
If your issue is affecting the standard of your work, it may be a good idea to tell your employer so they can support you. Remember the law is there to protect people from discrimination when they have a health problem or disability.
What work can ask and how they can help
If you tell your employer about your mental health issue, you're protected by anti-discrimination laws which mean your workplace must make reasonable changes to support you to do your job. They also have a legal responsibility to maintain your privacy, and can only use the information for the reasons you gave it to them for.
Employers can ask certain questions about your mental health issue if it is legitimate, necessary and desirable. An example is if they need to make any adjustments to the workplace to support you.
Weighing up the pros and cons
There can be some benefits to sharing your mental health problem with your employer, or colleagues, even though you're not legally obliged to do so. Drawing up a list of pros and cons can help you decide. Some examples include:
Pros
Telling your boss could allow you to change your schedule or workload to a more sustainable level, helping you manage your issue better from time-to-time or on an ongoing basis.
Being upfront could discourage gossip and encourage more people to seek out help for their own problems.
If your work performance has been suffering, it may help to contextualise things.
Cons
You worry it will change your boss's and colleagues' perception or opinion of you.
You feel your issue could become a scapegoat for poor performance or a subject of gossip, even if it's under control.
You feel you don't require any extra support from your workplace, so why take the risk?
The Mentally Healthy Workplace Alliance has a pros and cons tool you can use on their website: Heads Up.
Live Better for your best mental health
Sometimes simple changes can make a big difference to how you feel. Explore expert tips and advice to improve your wellbeing.
How to tell your employer

If you decide to tell your employer, you might be wondering about the best way to go about it. Here are some handy tips.
Setting up the initial meeting
This is an extremely personal decision, so do what works for you. If you'd prefer a sit-down, formal meeting, go for it, but for others a walk around the block might be better.
Decide how you're going to talk about your issue
You can describe your exact diagnosis such as depression or anxiety or you could be a little more vague. The amount of detail you share is completely up to you.
Decide on your reason for telling them
For example, you might be looking for more flexible working hours or some extended time off. This is also a good time to mention how your mental health problem may or may not be affecting your performance.
Together with your manager and workplace, you can put together a support plan. Your workplace can't tell anyone about your mental health issue without your OK. They can only use the information for the purpose you gave it to them, such as to adjust your work schedule or responsibilities.
Mental health awareness has come a long way from where it was even a decade ago. Most professional workplaces have a policy that includes mental health as part of sick days, and other policies to help you manage your issue. At the end of the day it's your health, your decision, and you should always do what's best for you.
24/7 Mental Health Phone Support
Members with Hospital cover can talk with a mental health professional over the phone in relation to any mental health or emotional concern, 24 hours a day 7 days a week on 1800 644 325~.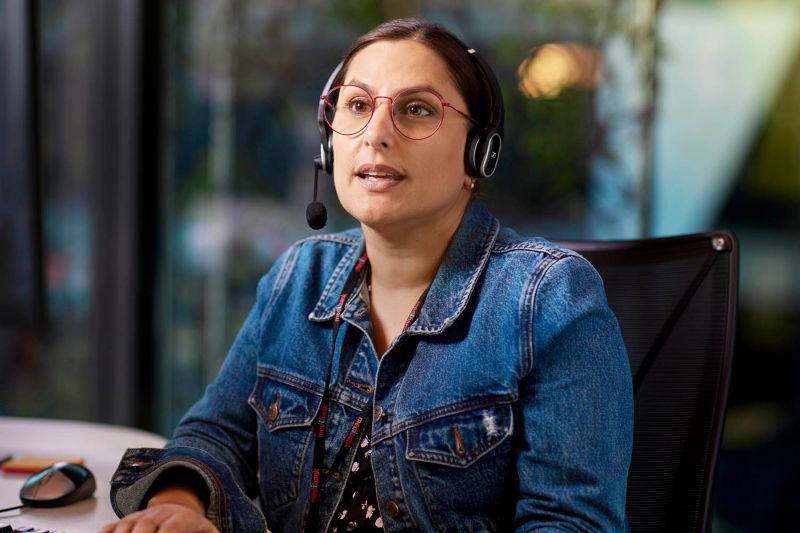 Is your child drinking too much?

Young adults tend to be more at risk of binge drinking. Here's how to tell if it's a problem, and what to do about it.

Mental health and dating

Starting a relationship is exciting, but it's hard to know how – and when – to tell your new boyfriend or girlfriend about your mental health issues.

What are the different types of anxiety?

Anxiety can present itself in numerous different forms. Learn the difference and where you can go for help.

What is hangxiety and how do I get rid of it?

If you've experienced anxiety while nursing a hangover after a night out drinking, there's term for that - hangxiety. Here are some tips on how to prevent and stop hangxiety.

Is your adult child is experiencing a mental health issue?

Whether your child is graduating high school, going to university or entering full time employment they may well be faced with a whole new raft of challenges.

Supporting mental health through early childhood

Promoting good mental health is key to your child's development through their primary school years. Here's how can you make sure they're getting what they need and how to spot the signs that they might be struggling.

Looking after yourself when supporting someone

When you're constantly worried about the mental health of a loved one, it can be easy to forget about your own wellbeing. Here are some ways to support yourself.

Understanding the costs of mental health treatment

How much does a psychologist cost? How much can I claim from Medibank? Can you get free mental health support? Find out what to expect for mental health treatment costs.

Finding the right mental health professional for you

What's the difference between a psychologist and a counsellor? How do you find the right psychologist for you? Our guide to mental health professionals will give you the confidence to take the first step.

How to support a colleague with depression

Learn what to say and how to be supportive when a workmate is going through a hard time.

Depression vs sadness

Depression and sadness have some things in common, but they're quite different. Here's how to tell the difference between the two.

What to expect when you see a psychologist

Seeking help for mental health issues can be nerve-wracking – but don't let that hold you back.

Where to seek help for mental health issues

Here's a basic guide on the help and services available if you or a loved one need mental health support.

Can exercise prevent depression in children?

We have long known that exercise can improve the mental health of adults. Can children get the same benefits?

13 digital tools for your mental health and wellbeing

A guide to the online tools and apps, also known as e-therapy, that may help manage your mental health.

Learning to cope with intense feelings

Although it's hard, it's not impossible to step back, learn to have all your emotions, and choose your behaviour.

Caring for your child's mental health

Half of all mental health issues begin before a child turns 14. Here's what to look out for and things you can do to help.

When someone you care about won't get support

Tactics that will help you be there for someone who needs support, even if they don't want to admit it.

What is peer support and how can it help mental health?

Peer support programs can help provide a sense of "mutuality" by connecting you with people who have shared a similar experience. Here's what you need to know about them.

How does group therapy work?

Have you ever considered group therapy? Find out what to expect with support groups, when it's appropriate and how to find one.

Does winter make you depressed?

Winter depression is a real thing – it's known as seasonal affective disorder. Find out about symptoms and how to beat it.

Could you be stuck in a negative thought loop?

What happens when negative thoughts start to consume your day? Here's our guide to dealing with negative thoughts.

How to support your anxious child

Some kids find it much harder to manage stressful situations: here's how to support.

Do I worry too much, or is it anxiety?

Feeling anxious or worried is part of everyday life, so it's not always easy to know when it has turned into a mental health issue. Beyond Blue explains what's healthy when it comes to feeling anxious.

Anxiety and depression in older people

Learn to identify the signs and symptoms of anxiety and depression in older people.
---
Looking for something else?
Visit our Better Minds hub to find more tools and services.
Have questions?
Our team of experts are ready to help!
Enter your postcode to find your nearest store to have a face-to-face chat!
.
Fill in the form below or get in touch by calling our dedicated line 1300 110 086.
We are open on Sundays.
In providing your telephone number, you consent to Medibank contacting you about health insurance.
We'll have someone call you soon to help with any questions you have.
Or, check out our FAQs and guides to help get you started.