Life can get busy, so it can be difficult to find the time to focus on your mental health and wellbeing.
Personally, you may find it challenging to speak with a mental health professional or support services may be far away, or don't fit with your schedule.
E-therapy offers an alternative to looking after your mental health and wellbeing with online tools and apps that give you full control. A study found some e-therapies may be equally as effective as face-to-face treatment.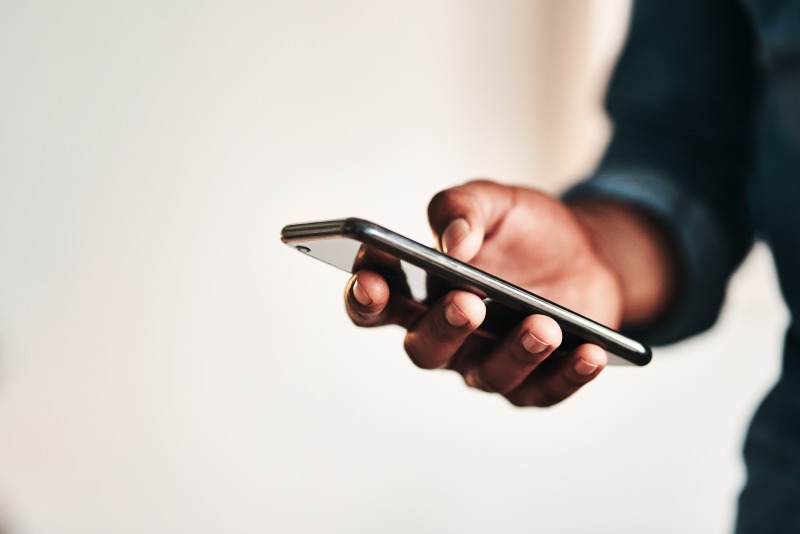 What does e-therapy offer?
Different online tools and apps offer seminars, counselling, online learning tools and checklists that provide information and support.
Many are free to use, and you can complete each program in your own time; after work, weekends or when the kids are asleep.
We've put together a list of online tools and apps to help you find one that may work for you.
Online programs and tools for ages 16+
My Compass
Run by the independent not-for-profit medical research institute, the Black Dog Institute, My Compass is a free online self-help tool for you to support your mental health and wellbeing. It provides you with a health toolkit so that you can learn new ways to deal with feelings, moods and thoughts.
My Compass features an anxiety and depression self-assessment tool to help you think about symptoms and contains interactive activities to do over a 7-week period.
Moodgym
Developed and evaluated over 15 years by researchers at the Australian National University, Moodgym is a free interactive self-help book that may help you manage or prevent symptoms of anxiety and depression.
Moodgym is made up of five interactive modules that feature exercises and quizzes where you'll be asked to answer questions about your feelings and thoughts. Moodgym will then provide useful feedback about your results
MindSpot

MindSpot was created by the world-class psychological research unit at Macquarie University's eCentreClinic.
MindSpot offers free treatment courses if you're experiencing symptoms of stress, worry, anxiety, low mood or depression. These courses may help you learn about your symptoms and learn proven skills to manage your emotional wellbeing.
Treatment courses provided by Mindspot are completed over eight weeks and you'll receive support from a Mindspot mental health professional.
Mental Health Online
Created by Swinburne University's National eTherapy Centre (NeTC) and funded by Australia's Federal Department of Health, Mental Health Online provides free online services and programs.
If you're experiencing mental health challenges, Mental Health Online services may help you understand and address your needs through self-assessment, self-help and, if you choose, online professional support.
This Way Up
A joint initiative of St Vincent's Hospital and the University of New South Wales, This Way Up provides online courses to support your mental health and wellbeing.
There are courses available on topics like mindfulness, chronic pain, worrying, panic attacks and more. Each course can be done anonymously and at a time that best suits you. You can even take a test to work out which is the best course for you.
Wellbeing courses are free but Treatment courses, such as depression and anxiety, normally cost AUD $59 for 90-days of access when used as 'self-help', but can be accessed for free when prescribed by a health professional if they're registered with This Way Up.
Download your Medibank Better Minds App

Want to manage your mental health on your own terms, in your own time? Medibank's Better Minds app provides wellbeing checks, personalised skills training and one-on-one coaching with health professionals for anyone who may need extra support. And it's all included with your hospital membership.€
Other online services
Healthy Mind
Created by the Black Dog Institute, Healthy Mind is a free online mental health tool designed for people who have mild to borderline intellectual disabilities and may be experiencing mild-moderate depression, stress and/or anxiety
There are five modules that consists on topics such as having more fun, breathing and relaxing, and recognising one's feelings.
Men's Line Self-Care Toolkit
The free self-care toolkit is developed by MensLine Australia and features worksheets to help you develop your personal skills so you can manage different skills like boundary setting, goal setting, problem solving, relaxation and sleep.
You can download the worksheets as pdfs from their website. It takes 10 to 30 mins to complete each worksheet and can be done with regular practice.
MensLine Australia is funded by the Australian Government Department of Social Services and is delivered by On the Line, Australia's leading professional telephone and online counselling provider.
Bite Back
Bite Back is a free resilience and wellbeing program designed for 13 to 16 year olds. Developed by the Black Dog Institute, the program aims to increase wellbeing and reduce symptoms of anxiety and depression.
Bite Back uses quizzes, animations and interactive activities to focus on positive psychology principles including mindfulness, hope, positive relationships, optimism and the benefits of a healthy lifestyle.
The Brave Program
A free online program for kids aged 3 to 17, The Brave Program aims to prevent and treat childhood and adolescent anxiety. The program consists of interactive modules to help young people and parents develop skills and coping strategies to help with anxiety.
The Brave Program is funded by Beyondblue and is affiliated with the University of Queensland, Griffith University and the University of Southern Queensland.
Apps
Smiling Mind
A free mindfulness meditation app designed for all ages. Smiling Mind contains audio mindfulness programs on many topics such as wellbeing, sport, sleep, relationships and concentration.
Practicing mindfulness can help you feel calm, control your emotions, reduce feelings of anxiety, stress and worry. It can also help you concentrate and be productive, sleep better and feel connected with others.
Download Smiling Mind from the App Store and Google Play.
iBobbly
A free self-help app that focuses on the social and emotional wellbeing of Aboriginal and Torres Strait Islander Australians who are aged 15 and over.
iBobbly provides self-assessment, a mood tracker and create your own action plan to help you manage your wellbeing.
Download iBobbly Available from the App Store and Google Play.
Beyond Now
A free app from Beyond Blue that creates a safety plan for users to work through when they're experiencing suicidal thoughts, feelings, distress or crisis.
Download Beyond Now from the App Store and Google Play.
Daybreak
A free app that aims to change our relationship with alcohol. Whether you want to cut back on drinking or quit completely, Daybreak provides community and professional support.
Download Daybreak from the App Store and Google Play.
---
Looking for something else?
Visit our Healthy Mind by Medibank homepage to find more tools and services.
Talk to us about your cover and accessing services 
Contact Medibank when and how it suits you: online 24/7, in-store, by phone or through the My Medibank app.
Have questions?
Our team of experts are ready to help!
Enter your postcode to find your nearest store to have a face-to-face chat!
.
Fill in the form below or get in touch by calling our dedicated line 1300 110 086.
We are open on Sundays.
In providing your telephone number, you consent to Medibank contacting you about health insurance.
We'll have someone call you soon to help with any questions you have.
Or, check out our FAQs and guides to help get you started.