As parents we're always looking for ways to make sure our children are safe and happy; from making sure they get a good night's sleep to sneaking veggies into their lunchboxes. But are we doing enough to promote good mental health habits in our children?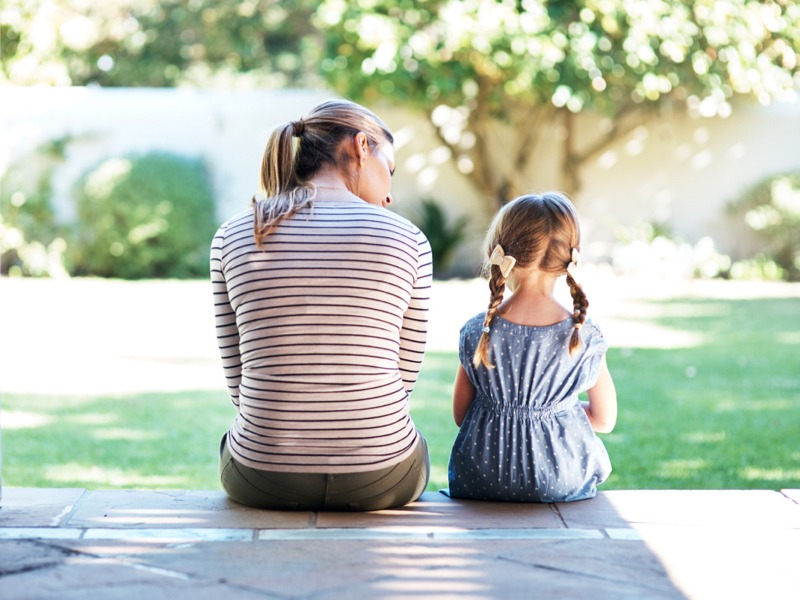 Taking care of your child's mental health is an important part of their healthy development. It can help them build positive social, emotional and communication skills. It can also lead the way for a more resilient adulthood. Not only do children with good mental health feel happy and positive about themselves but they will also be able to build good relationships and bounce back from tough times. They might also be more willing to try new and challenging things.
Here's how you can help foster healthy emotional development in your child, and how to spot the signs something is wrong.
How can you promote good mental health in your child?
Nurture your relationship: a positive relationship with your child will directly affect their mental health for the better. You're probably already showing your child all the love and support they need but ensuring that you tell them you love them, no matter how challenging their behaviour has been and taking time to give an extra hug or praise for good behaviour can go a long way. · Give them time: making time in the day, even when you're busy, to talk and listen to your child can promote better mental health. If your child tries to talk to you, try to stop what you're doing and give them your full attention. Even better, try engaging in activities your child enjoys whether that's playing outside or reading together.
Help them connect: helping your child foster relationships outside of your family unit can give them a stronger sense of their place in the world and help them relate to others. Encourage them to chat to neighbours (under your supervision) or invite friends around for play dates.
Talk it out: encourage your child to recognise and give voice to their emotions. If you can see they are frustrated, ask them to tell you how they feel. For example, "how does it make you feel when we can't go to the park right away?". You can also let them know that it's normal to have big feelings: "I know it's frustrating when you want to do something but you can't. I understand how you feel." The key is to keep communicating with your child through the ups and downs.
Set a good example: show your child the way by managing your own emotions in a healthy way. Try not to berate yourself in front of your children or use negative self-talk. Kids pick up signals from adults, so by showing calmness in dealing with stressful situations, you are showing them the way.
Set boundaries: having clear family rules about behaviour can help your child understand the concept of rules and consequences. These boundaries will help make your child feel safe and secure – just make sure to remain consistent, even when they are testing them! 
Manage expectations: let your child know that difficult times are a part of life but that they will pass and get better. Talk your child through situations you have experienced or maybe even recount their own past experiences: "Remember when you found it scary to start a new school? And now you love it?" Hold back: Try taking a step back rather than rushing in to help your child. Learning to problem solve is a key part of becoming a resilient adult so letting them figure things out for themselves is important. Make sure to let them know you are always here to help them if they need you and then give them the space to work it out on their own.
Better supported with 24/7 Mental Health Phone Support

When you're feeling stressed or overwhelmed, it can be hard to know where to start. Members with hospital cover can talk to a mental health professional for advice, guidance and support anytime of the day or night.~

Signs your child might need extra support
Even when you give your child all the love and support, they might still need some extra support. Beyond Blue suggests looking out for the following signs of concern. If these issues arise and stick around for more than a few weeks and interfere with school, home or friendships it's a good time to seek professional advice. · Frequent or unexplained temper tantrums and aggressive reactions
Unusual fears
Difficulty going to sleep or staying asleep
Sadness or feelings of hopelessness that don't go away
Avoiding friends, family or school on a regular basis
Hyperactive behaviour or constant movement that goes beyond regular play
Disinterest or decline in school performance
Difficulties with concentration, attention or organisation
Any significant behavioural changes over a short period of time.
Kids experience a wide range of emotions as their minds grow and develop day-by-day. This means that these signs in isolation may not be a cause for concern. As a parent, you know your child best so if you are worried or feel that they seem distressed, it's worth reaching out for support and advice.
Reaching out for support
Your local GP is a great place to start if you think your child might need some help. Your GP may be able to provide ongoing care or suggest another mental health professional who can offer support.
Your chosen health professional will likely complete a mental health assessment so they can provide tailored treatment for your child's needs. You can find out more about all the ways your health insurance can support you here; from in hospital treatment to telehealth services If you're a Medibank member with hospital cover, you can call the Medibank Mental Health Phone Support service on 1800 644 325 to talk through your concerns and make a plan.
Managing mental health at home
There are some things you can do to help your child cope with anxiety or other mental health struggles. Here are some things you can do at home.
Slow down: This is always the best place to start. Take some slow, deep breaths together. Breathe in for three seconds, hold for three, then out for three. Once they're feeling a bit calmer, you can talk through what's worrying them.
Face their fears: ask them to tell you about their fears and what exactly they are worried about. Show your child that you understand, but don't necessarily share their worries. Reassure them that they are safe and explain why their fears have no basis. Do not ridicule or dismiss their feelings and make sure you respond sensitively. · Implement healthy habits: Prioritising healthy habits such as exercise, healthy diet and a good night's sleep can all help promote better mental health for the whole family.
Meditate together: Practicing meditation and mindfulness as a family can help your child learn healthy coping mechanisms for when they feel anxious or afraid. Smiling Mind's family toolkit can help you integrate mindfulness into your family routine. With activity sheets, tips from psychologists and information on the benefits of mindfulness the toolkit supports wellbeing for the whole family.
---
Need a little extra support?
Telehealth services
Access mental health services from the comfort of your own home. Medibank members with eligible extras can access psychology or counselling consultations face-to-face or through telehealth, with benefits payable towards Medibank recognised Counsellors only.#
24/7 Mental Health Phone Support
Members with Hospital cover~ can talk with a mental health professional over the phone in relation to any mental health or emotional concern, 24 hours a day 7 days a week on 1800 644 325.
No waiting periods on psychology and counselling consultations
You shouldn't have to wait for your health insurance to claim for mental health support. That's why there are no waiting periods for counselling and psychology consultations on Medibank extras and packaged products.§
24/7 Mental Health Phone Support
Members with Hospital cover can talk with a mental health professional over the phone in relation to any mental health or emotional concern, 24 hours a day 7 days a week on 1800 644 325~.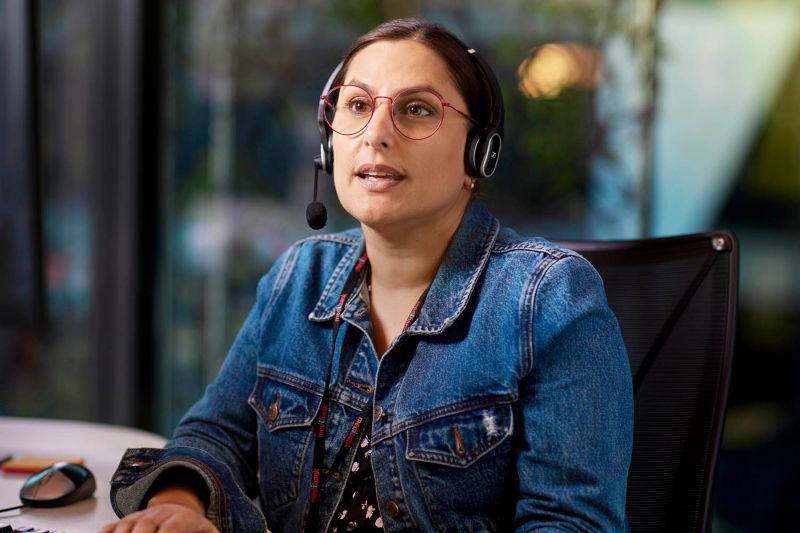 Should I tell my boss about my mental health issue?

Whether or not to tell your boss you have a mental health issue like depression or anxiety is a personal question. Here are some important things to consider.

Is your adult child is experiencing a mental health issue?

Whether your child is graduating high school, going to university or entering full time employment they may well be faced with a whole new raft of challenges.

What to expect when you see a psychologist

Seeking help for mental health issues can be nerve-wracking – but don't let that hold you back.

Where to seek help for mental health issues

Here's a basic guide on the help and services available if you or a loved one need mental health support.

Looking after yourself when supporting someone

When you're constantly worried about the mental health of a loved one, it can be easy to forget about your own wellbeing. Here are some ways to support yourself.

How to support a colleague with depression

Learn what to say and how to be supportive when a workmate is going through a hard time.

Learning to cope with intense feelings

Although it's hard, it's not impossible to step back, learn to have all your emotions, and choose your behaviour.

Depression vs sadness

Depression and sadness have some things in common, but they're quite different. Here's how to tell the difference between the two.

When someone you care about won't get support

Tactics that will help you be there for someone who needs support, even if they don't want to admit it.

Does winter make you depressed?

Winter depression is a real thing – it's known as seasonal affective disorder. Find out about symptoms and how to beat it.

How to support your anxious child

Some kids find it much harder to manage stressful situations: here's how to support.

Do I worry too much, or is it anxiety?

Feeling anxious or worried is part of everyday life, so it's not always easy to know when it has turned into a mental health issue. Beyond Blue explains what's healthy when it comes to feeling anxious.

Can exercise prevent depression in children?

We have long known that exercise can improve the mental health of adults. Can children get the same benefits?

Is your child drinking too much?

Young adults tend to be more at risk of binge drinking. Here's how to tell if it's a problem, and what to do about it.

13 digital tools for your mental health and wellbeing

A guide to the online tools and apps, also known as e-therapy, that may help manage your mental health.

Caring for your child's mental health

Half of all mental health issues begin before a child turns 14. Here's what to look out for and things you can do to help.

Mental health and dating

Starting a relationship is exciting, but it's hard to know how – and when – to tell your new boyfriend or girlfriend about your mental health issues.

What are the different types of anxiety?

Anxiety can present itself in numerous different forms. Learn the difference and where you can go for help.

What is hangxiety and how do I get rid of it?

If you've experienced anxiety while nursing a hangover after a night out drinking, there's term for that - hangxiety. Here are some tips on how to prevent and stop hangxiety.

What is peer support and how can it help mental health?

Peer support programs can help provide a sense of "mutuality" by connecting you with people who have shared a similar experience. Here's what you need to know about them.

How does group therapy work?

Have you ever considered group therapy? Find out what to expect with support groups, when it's appropriate and how to find one.

Understanding the costs of mental health treatment

How much does a psychologist cost? How much can I claim from Medibank? Can you get free mental health support? Find out what to expect for mental health treatment costs.

Finding the right mental health professional for you

What's the difference between a psychologist and a counsellor? How do you find the right psychologist for you? Our guide to mental health professionals will give you the confidence to take the first step.

Could you be stuck in a negative thought loop?

What happens when negative thoughts start to consume your day? Here's our guide to dealing with negative thoughts.

Anxiety and depression in older people

Learn to identify the signs and symptoms of anxiety and depression in older people.
---
Looking for something else?
Visit our Better Minds hub to find more tools and services.
Have questions?
Our team of experts are ready to help!
Enter your postcode to find your nearest store to have a face-to-face chat!
.
Fill in the form below or get in touch by calling our dedicated line 1300 110 086.
We are open on Sundays.
In providing your telephone number, you consent to Medibank contacting you about health insurance.
We'll have someone call you soon to help with any questions you have.
Or, check out our FAQs and guides to help get you started.