This article was written by our community partner, Beyond Blue. Medibank and Beyond Blue are working together to empower all people in Australia to be better connected with knowledge, resources and support to improve their mental health and wellbeing. Visit the Beyond Blue website for more information on mental health and older people.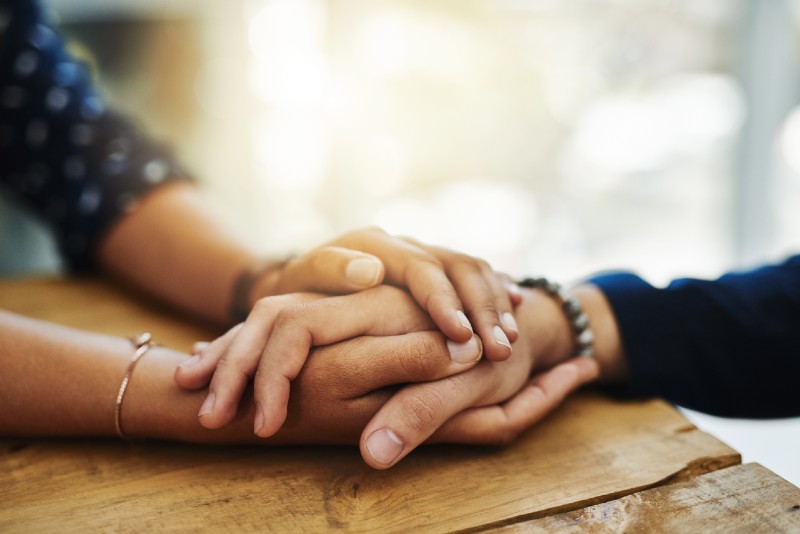 Spending a lot of time with your work colleagues puts you in a good position to notice when something's up. A lot of us have close friendships with one or more of our workmates. However, it can be tricky to navigate a conversation with someone about how they're going – beyond the everyday chats you have – in your workplace.
Given so many people have been working remotely for the last 12 months due to the coronavirus pandemic, it may have been difficult for colleagues to gauge how each other have been feeling in a virtual setting. 
However, that doesn't change the fact that one in five workers in Australia is currently experiencing a mental health condition, so it's possible that someone you know may be going through a hard time and be in need of support. You may notice changes in a workmate's behaviour that might indicate they're not coping.
The signs
Here are some changes in behaviour to look out for:
difficulty concentrating or making decisions
decreased or inconsistent productivity
often away or late
making more errors in work and missing deadlines
not attending social events they would normally like
showing less interest in work and those around them
seemingly generally unhappy
constantly tired and run-down.
saying things like "I'm a failure" or "It's my fault"
We all get sad or moody from time to time but if you notice that many of these symptoms are present for more than two weeks then it may be time to have a conversation with them about it.
Find out more about depression.

Beyond Blue
Learn more about anxiety, depression, suicide prevention and ways to support your mental health.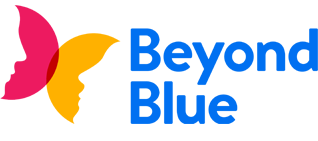 Having the conversation

It can be tricky to have personal conversations in the workplace so the first step might be to ask them out for a coffee or lunch. It's equally tough to have them when both you and the colleague you're concerned about are both working remotely.
It's possible that your friend may already have a history of mental health issues, or on the flip-side, they may have never experienced something like this before.
Always try to be considerate and supportive – making sure to focus on them and how they are, rather than problems that may have happened at work.
It may sound simple, but a good first step is asking, "Are you OK?" Tell them you've noticed they haven't seemed like themself lately.
Ensure they know your conversation is private, and if they're not comfortable opening up to you, encourage them to talk to someone else. It might be HR, their manager or a support service outside of work.  
If they do want to talk, make sure to listen and let them speak. Offer to help them seek further support if necessary but remember, it is possible to work with a mental health condition, so often this will be more about helping them improve their work-life, rather than them stopping work altogether.
Talk through next steps together and after the conversation is over, be sure to check back in with them in the following weeks to see how they're going.
Find more tips on things to say and starting a conversation. For more advice on looking after your mental health at work, and that of your colleagues, visit the Heads Up website.
24/7 Mental Health Phone Support
Members with Hospital cover can talk with a mental health professional over the phone in relation to any mental health or emotional concern, 24 hours a day 7 days a week on 1800 644 325~.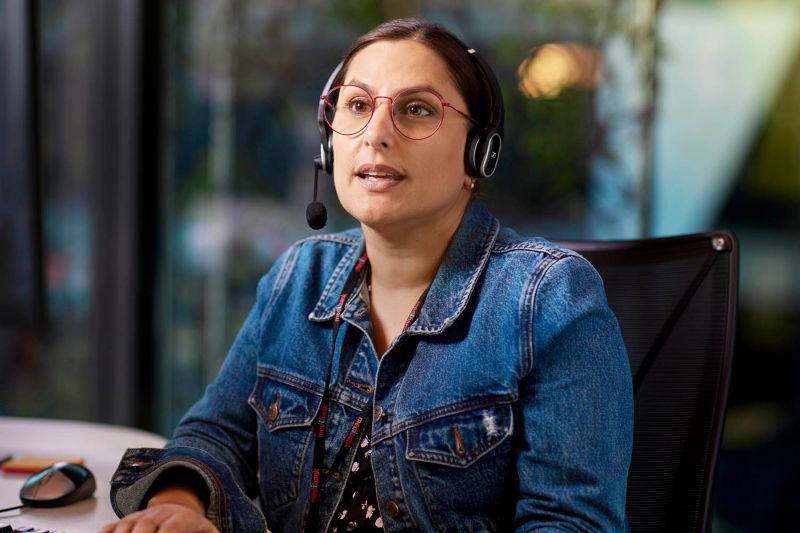 Should I tell my boss about my mental health issue?

Whether or not to tell your boss you have a mental health issue like depression or anxiety is a personal question. Here are some important things to consider.

Is your adult child is experiencing a mental health issue?

Whether your child is graduating high school, going to university or entering full time employment they may well be faced with a whole new raft of challenges.

What to expect when you see a psychologist

Seeking help for mental health issues can be nerve-wracking – but don't let that hold you back.

Where to seek help for mental health issues

Here's a basic guide on the help and services available if you or a loved one need mental health support.

Looking after yourself when supporting someone

When you're constantly worried about the mental health of a loved one, it can be easy to forget about your own wellbeing. Here are some ways to support yourself.

Learning to cope with intense feelings

Although it's hard, it's not impossible to step back, learn to have all your emotions, and choose your behaviour.

Depression vs sadness

Depression and sadness have some things in common, but they're quite different. Here's how to tell the difference between the two.

When someone you care about won't get support

Tactics that will help you be there for someone who needs support, even if they don't want to admit it.

Does winter make you depressed?

Winter depression is a real thing – it's known as seasonal affective disorder. Find out about symptoms and how to beat it.

How to support your anxious child

Some kids find it much harder to manage stressful situations: here's how to support.

Do I worry too much, or is it anxiety?

Feeling anxious or worried is part of everyday life, so it's not always easy to know when it has turned into a mental health issue. Beyond Blue explains what's healthy when it comes to feeling anxious.

Can exercise prevent depression in children?

We have long known that exercise can improve the mental health of adults. Can children get the same benefits?

Is your child drinking too much?

Young adults tend to be more at risk of binge drinking. Here's how to tell if it's a problem, and what to do about it.

13 digital tools for your mental health and wellbeing

A guide to the online tools and apps, also known as e-therapy, that may help manage your mental health.

Caring for your child's mental health

Half of all mental health issues begin before a child turns 14. Here's what to look out for and things you can do to help.

Mental health and dating

Starting a relationship is exciting, but it's hard to know how – and when – to tell your new boyfriend or girlfriend about your mental health issues.

What are the different types of anxiety?

Anxiety can present itself in numerous different forms. Learn the difference and where you can go for help.

What is hangxiety and how do I get rid of it?

If you've experienced anxiety while nursing a hangover after a night out drinking, there's term for that - hangxiety. Here are some tips on how to prevent and stop hangxiety.

What is peer support and how can it help mental health?

Peer support programs can help provide a sense of "mutuality" by connecting you with people who have shared a similar experience. Here's what you need to know about them.

How does group therapy work?

Have you ever considered group therapy? Find out what to expect with support groups, when it's appropriate and how to find one.

Supporting mental health through early childhood

Promoting good mental health is key to your child's development through their primary school years. Here's how can you make sure they're getting what they need and how to spot the signs that they might be struggling.

Understanding the costs of mental health treatment

How much does a psychologist cost? How much can I claim from Medibank? Can you get free mental health support? Find out what to expect for mental health treatment costs.

Finding the right mental health professional for you

What's the difference between a psychologist and a counsellor? How do you find the right psychologist for you? Our guide to mental health professionals will give you the confidence to take the first step.

Could you be stuck in a negative thought loop?

What happens when negative thoughts start to consume your day? Here's our guide to dealing with negative thoughts.

Anxiety and depression in older people

Learn to identify the signs and symptoms of anxiety and depression in older people.
---
Looking for something else?
Visit our Better Minds hub to find more tools and services.
Have questions?
Our team of experts are ready to help!
Enter your postcode to find your nearest store to have a face-to-face chat!
.
Fill in the form below or get in touch by calling our dedicated line 1300 110 086.
We are open on Sundays.
In providing your telephone number, you consent to Medibank contacting you about health insurance.
We'll have someone call you soon to help with any questions you have.
Or, check out our FAQs and guides to help get you started.