So, you've made the decision to get help with your mental health – well done. Asking for help is an important first step. Accessing a mental health professional is very common in Australia — 2.7 million people accessed 12.4 million Medicare-subsidised mental health-specific services in 2019–20.1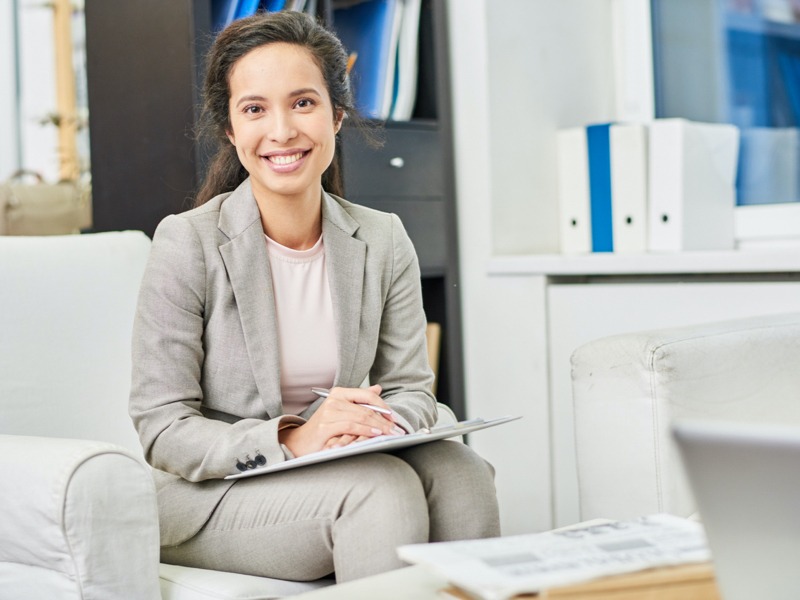 But when you start to assess the options it may overwhelm you. Lots of questions pop up: do you need a psychologist? How do you find one? What do they even do?
Also, the idea of sharing your thoughts and feelings with a stranger can be intimidating. But it's important to know that there's a reason why they're called 'mental health professionals'. They are equipped to support you in a way that your friends and family can't.
So, what do they do? 
Mental health professionals
Psychiatrists
Psychiatrists are medical doctors who have completed specialist training to help people with emotional and mental health issues. Psychiatrists can diagnose and treat mental health issues, prescribe medication for mental health conditions, and some may also use talk-based therapies.
Psychologists
Psychologists use evidence-based approaches to understand causes of stress and mental health issues, and can provide more helpful, structured ways of managing them. Psychologists complete 6 year programs which are a combination of university qualifications and clinical placements. Clinical Psychologists specialise during that time, to focus on management of mental health conditions.
Better supported with 24/7 Mental Health Phone Support

When you're feeling stressed or overwhelmed, it can be hard to know where to start. Members with hospital cover can talk to a mental health professional for advice, guidance and support anytime of the day or night.~

Counsellors
Counsellors help people work through their personal problems. They help people to recognise and define their emotional, health, mental and lifestyle problems and to understand themselves and their behaviour better. Counsellors are not required to complete specific professional education however many complete a Bachelor or Master of Counselling degree. A counsellor who is a member of Australian Counselling Association or Psychotherapy and Counselling Federation of Australia is required to demonstrate specific skills and experience.
Mental health social workers
Mental health social workers assist people who are having a hard time because of a mental health issue. All professional social workers hold a Bachelor or Masters of Social Work degree, however Mental Health Social Workers are those who are members of the Australian Association of Social Workers and who have gone on to specialise in mental health.
Occupational therapist
Occupational therapists work with people to help them better participate in everyday life. Professional occupational therapists hold a Bachelor of Occupational Therapy degree and may use some counselling skills to help understand the ways in which you participate in different parts of your life that might help with your health and mental health.
How do you find a mental health professional?
Everyone's approach is different but a good place to start is with a recommendation from your GP because they'll have knowledge of the mental health professionals in the local area. They may also be able to provide you with a mental health support plan, which allows you to access Medicare rebates for sessions with a mental health professional. The Australian Psychological Society has a find a psychologist tool that can be searched by location and area of practice. The Australian Counselling Association has a find a counsellor tool and the Psychotherapy and Counselling Federation of Australia has a find a therapist tool.
According to Medibank's Sarah Kewming, an accredited mental health social worker, location is an important factor to consider as well. "Think about whether it is going to be a place where you'll have to drive 45 minutes and it's going to be a drain and if you're going to feel a lack of motivation in getting there, or is it in a place where it's easily accessible by public transport if you don't have a car," says Kewming.
"Check if a location is easy and accessible to you because it does impact on ones motivation … therapy needs to be accessible to you but it also needs to be comfortable, and it needs to be appropriate as well."
If you can't get to the location of a mental health professional in your area, it's okay. A lot of mental health professionals offer telehealth services. Look for telehealth options when doing your research. If you have Medibank hospital cover, you can also call the 24/7 Mental Health Phone Support Service for information on services available in your area.~
Consider the costs
Before you commit to a mental health professional, you may want to understand what costs might be involved.
Ask your chosen mental health professional what they charge, and if you'll be able to claim rebates for their services.
You can claim rebates on psychology and some mental health social worker consultations through Australia's public health system – Medicare. To claim rebates using Medicare, you will need to see your GP first for a mental health treatment plan.
If you want to use your private health insurance instead, you should check your cover includes mental health support and whether your chosen mental health professional is eligible. For Medibank covers, you must see a registered psychologist or Medibank recognised counsellor.# You can read more about using your cover for Mental Health Support here.
It's also important to note that you can't claim a Medicare rebate and claim on your health insurance for the same session.
Questions to ask before you see a mental health professional
Before you book you may want to ask a few basic questions to learn more about a psychologist's experience and their style, as well as how much it may cost.
"You need to start by deciding whether you want a male or female therapist. It's really important because you've got to feel comfortable," says Kewming.
"Ask if they have got experience in working with whatever you're going to therapy for and make sure that their clinical qualifications are up to date.
"And just ensure that you feel comfortable when you make that first contact and having that first conversation that you feel like you can ask those questions and you're not being judged … and they're accepting and they're willing to provide you with that information because that actually shows a sign of respect between the client, and that the client is going to put trust in the therapist and the therapist reciprocates."
How to manage your expectations
A lot of success in the mental health space comes from a strong relationship between a client and a psychologist, also known as a therapeutic alliance. Make a list of what you want to work on with a psychologist and use that to measure your progress. While you're at it, outline what you think makes a strong relationship and look for those traits in a psychologist.
"One of the most important considerations you need to make in the first couple of sessions is: am I going to get along with this person? It's as simple as that because some personalities just don't gel … it's not an automatic match just because [someone] is a psychologist," says Hewming. " … It's about finding the person that you're comfortable with, and when I say 'comfortable' I mean the exchange of conversation and the exchange of therapy, comfortable in the actual space where you are having the therapy … do you feel like you're being heard and not judged, feeling like you're going at your own pace, and if you're not going at the pace that's required, that you're able to give feedback and they're giving feedback appropriately." Be open to the process but keep in mind that you don't have to stay with the first psychologist you choose. Seeing a psychologist is a new experience but trust your gut if one doesn't feel like a good fit.
"Being open and transparent is your best option … if you can negotiate through that and get to the other side and feel comfortable to move forward, that's okay, but if you can't there is no shame at all in being able to tell each other that it's not working," says Hewming.
"Like in any relationship it's okay to say 'I don't think this is a good fit' and it's okay to find someone else."
Remember, you are always in control when it comes to prioritising your mental health. Ask lots of questions, do a bit of research and assess how a psychologist or other mental health professional factors into your life. You can read more about what to expect when you see a psychologist here.
---
Need a little extra support?
24/7 Mental Health Phone Support
Members with Hospital cover~ can talk with a mental health professional over the phone in relation to any mental health or emotional concern, 24 hours a day 7 days a week on 1800 644 325.
Medibank Better Minds App 
Want to manage your mental health on your own terms, in your own time? Medibank's Better Minds app provides personalized support and follow ups by health professionals for those at risk, all included in your hospital cover.€
No waiting periods on psychology and counselling consultations
You shouldn't have to wait for your health insurance to claim for mental health support. That's why there are no waiting periods for counselling and psychology consultations on Medibank extras and packaged products.§
Should I tell my boss about my mental health issue?

Whether or not to tell your boss you have a mental health issue like depression or anxiety is a personal question. Here are some important things to consider.

Is your adult child is experiencing a mental health issue?

Whether your child is graduating high school, going to university or entering full time employment they may well be faced with a whole new raft of challenges.

What to expect when you see a psychologist

Seeking help for mental health issues can be nerve-wracking – but don't let that hold you back.

Where to seek help for mental health issues

Here's a basic guide on the help and services available if you or a loved one need mental health support.

Looking after yourself when supporting someone

When you're constantly worried about the mental health of a loved one, it can be easy to forget about your own wellbeing. Here are some ways to support yourself.

How to support a colleague with depression

Learn what to say and how to be supportive when a workmate is going through a hard time.

Learning to cope with intense feelings

Although it's hard, it's not impossible to step back, learn to have all your emotions, and choose your behaviour.

Depression vs sadness

Depression and sadness have some things in common, but they're quite different. Here's how to tell the difference between the two.

When someone you care about won't get support

Tactics that will help you be there for someone who needs support, even if they don't want to admit it.

Does winter make you depressed?

Winter depression is a real thing – it's known as seasonal affective disorder. Find out about symptoms and how to beat it.

How to support your anxious child

Some kids find it much harder to manage stressful situations: here's how to support.

Do I worry too much, or is it anxiety?

Feeling anxious or worried is part of everyday life, so it's not always easy to know when it has turned into a mental health issue. Beyond Blue explains what's healthy when it comes to feeling anxious.

Can exercise prevent depression in children?

We have long known that exercise can improve the mental health of adults. Can children get the same benefits?

Is your child drinking too much?

Young adults tend to be more at risk of binge drinking. Here's how to tell if it's a problem, and what to do about it.

13 digital tools for your mental health and wellbeing

A guide to the online tools and apps, also known as e-therapy, that may help manage your mental health.

Caring for your child's mental health

Half of all mental health issues begin before a child turns 14. Here's what to look out for and things you can do to help.

Mental health and dating

Starting a relationship is exciting, but it's hard to know how – and when – to tell your new boyfriend or girlfriend about your mental health issues.

What are the different types of anxiety?

Anxiety can present itself in numerous different forms. Learn the difference and where you can go for help.

What is hangxiety and how do I get rid of it?

If you've experienced anxiety while nursing a hangover after a night out drinking, there's term for that - hangxiety. Here are some tips on how to prevent and stop hangxiety.

What is peer support and how can it help mental health?

Peer support programs can help provide a sense of "mutuality" by connecting you with people who have shared a similar experience. Here's what you need to know about them.

How does group therapy work?

Have you ever considered group therapy? Find out what to expect with support groups, when it's appropriate and how to find one.

Supporting mental health through early childhood

Promoting good mental health is key to your child's development through their primary school years. Here's how can you make sure they're getting what they need and how to spot the signs that they might be struggling.

Understanding the costs of mental health treatment

How much does a psychologist cost? How much can I claim from Medibank? Can you get free mental health support? Find out what to expect for mental health treatment costs.

Could you be stuck in a negative thought loop?

What happens when negative thoughts start to consume your day? Here's our guide to dealing with negative thoughts.

Anxiety and depression in older people

Learn to identify the signs and symptoms of anxiety and depression in older people.
---
Explore more from Better Minds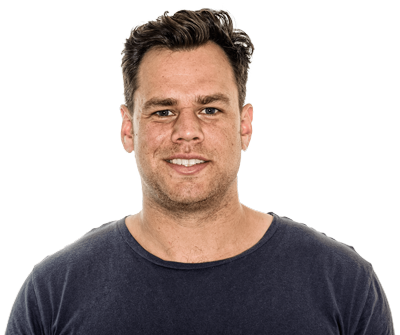 Have questions?
Our team of experts are ready to help!
Enter your postcode to find your nearest store to have a face-to-face chat!
.
Fill in the form below or get in touch by calling our dedicated line 1300 110 086.
We are open on Sundays.
In providing your telephone number, you consent to Medibank contacting you about health insurance.
We'll have someone call you soon to help with any questions you have.
Or, check out our FAQs and guides to help get you started.