This article was written by our community partner, Beyond Blue. Medibank and Beyond Blue are working together to empower all people in Australia to be better connected with knowledge, resources and support to improve their mental health and wellbeing. Visit the Beyond Blue website for more information on mental health and older people.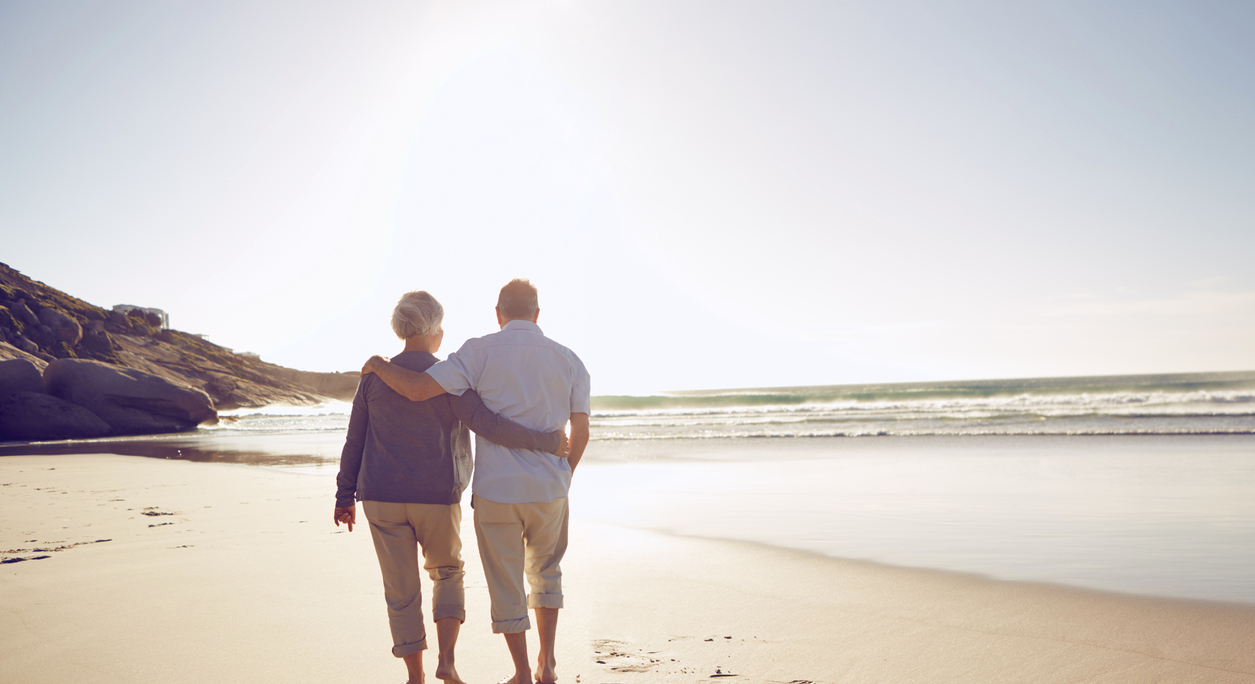 Anxiety in older people
The symptoms of anxiety in older people are sometimes not all that obvious as they often develop gradually and, given that we all experience some anxiety at some points in time, it can be hard to know how much is too much. Often older people with anxiety will experience a range of symptoms from the categories below:

Behavioural

Avoiding objects or situations which cause anxiety.
Urges to perform certain rituals in a bid to relieve anxiety.
Not being assertive (i.e. avoiding eye contact).
Difficulty making decisions.
Being startled easily.
Feelings

Overwhelmed.
Fear (particularly when facing certain objects, situations or events).
Worried about physical symptoms (such as fearing there is an undiagnosed medical
problem).
Dread (such as fearing that something bad is going to happen).
Constantly tense or nervous.
Uncontrollable or overwhelming panic.
Thoughts

"I'm going crazy."
"I can't control myself."
"I'm about to die."
"People are judging me."
Having upsetting dreams or flashbacks of a traumatic event.
Finding it hard to stop worrying, unwanted or intrusive thoughts.
Physical symptoms

Increased heart rate/ racing heart.
Vomiting, nausea or pain in the stomach.
Muscle tension and pain.
Feeling detached from your physical self or surroundings.
Having trouble sleeping.
Sweating, shaking.
Dizzy, lightheaded or faint.
Numbness or tingling.
Hot or cold flushes.

Beyond Blue
Learn more about anxiety, depression, suicide prevention and ways to support your mental health.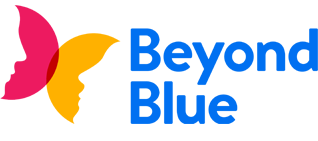 Depression in older people
An older person may have depression if, for more than two weeks, he or she has felt sad, down or miserable most of the time or has lost interest or pleasure in most of his or her usual activities, and similar to anxiety, has experienced several of the signs and symptoms across at least three of the categories below.
It's important to note that everyone experiences some of these symptoms from time to time and it may not necessarily mean that the person is depressed. Equally, not every person who is experiencing depression will have all of these symptoms.
Older people with depression tend to present with more symptoms from the physical category compared to the other categories. So an older person is more likely to present to their GP with various physical complaints and difficulty sleeping rather than complaints of sadness or low mood.

Different language may also be used when older people refer to their depression. Instead of describing 'sadness', for example, they may talk about 'their nerves'.
Behaviours

General slowing down or restlessness.
Neglect of responsibilities and self-care.
Withdrawing from family and friends.
Decline in day-to-day ability to function, being confused, worried and agitated.
Inability to find pleasure in any activity.
Difficulty getting motivated in the morning.
Behaving out of character.
Denial of depressive feelings as a defence mechanism.
Thoughts

Indecisiveness.
Loss of self-esteem.
Persistent suicidal thoughts.
Negative comments like 'I'm a failure, 'It's my fault' or 'Life is not worth living'.
Excessive concerns about financial situation.
Perceived change of status within the family.
Feelings

Moodiness or irritability, which may present as angry or aggressive.
Sadness, hopelessness or emptiness.
Overwhelmed.
Feeling worthless or guilty.
Physical symptoms

Sleeping more or less than usual.
Feeling tired all the time.
Slowed movement.
Memory problems.
Unexplained headaches, backache, pain or similar complaints.
Digestive upsets, nausea, changes in bowel habits.
Agitation, hand wringing, pacing.
Loss or change of appetite.
Significant weight loss (or gain).
Dementia and depression

Depression is thought to affect 1 in 5 people experiencing dementia.
When dementia and depression occur at the same time it may be difficult to distinguish between them because the signs and symptoms are similar. However, dementia and depression are very different conditions that require different responses and treatment, so a thorough assessment by a health professional is recommended.

In older people, both personal carers (e.g. a partner, family member or friend) and professional carers are a valuable source of information. Both personal and professional carers should be included in healthcare discussions and assessment where possible.
24/7 Mental Health Phone Support
Members with Hospital cover can talk with a mental health professional over the phone in relation to any mental health or emotional concern, 24 hours a day 7 days a week on 1800 644 325~.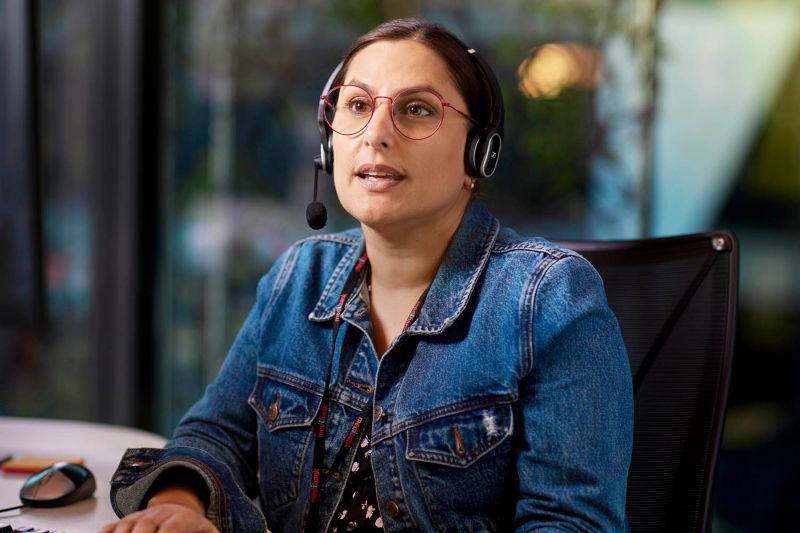 Is your child drinking too much?

Young adults tend to be more at risk of binge drinking. Here's how to tell if it's a problem, and what to do about it.

Mental health and dating

Starting a relationship is exciting, but it's hard to know how – and when – to tell your new boyfriend or girlfriend about your mental health issues.

What are the different types of anxiety?

Anxiety can present itself in numerous different forms. Learn the difference and where you can go for help.

What is hangxiety and how do I get rid of it?

If you've experienced anxiety while nursing a hangover after a night out drinking, there's term for that - hangxiety. Here are some tips on how to prevent and stop hangxiety.

Should I tell my boss about my mental health issue?

Whether or not to tell your boss you have a mental health issue like depression or anxiety is a personal question. Here are some important things to consider.

Is your adult child is experiencing a mental health issue?

Whether your child is graduating high school, going to university or entering full time employment they may well be faced with a whole new raft of challenges.

Supporting mental health through early childhood

Promoting good mental health is key to your child's development through their primary school years. Here's how can you make sure they're getting what they need and how to spot the signs that they might be struggling.

Looking after yourself when supporting someone

When you're constantly worried about the mental health of a loved one, it can be easy to forget about your own wellbeing. Here are some ways to support yourself.

Understanding the costs of mental health treatment

How much does a psychologist cost? How much can I claim from Medibank? Can you get free mental health support? Find out what to expect for mental health treatment costs.

Finding the right mental health professional for you

What's the difference between a psychologist and a counsellor? How do you find the right psychologist for you? Our guide to mental health professionals will give you the confidence to take the first step.

How to support a colleague with depression

Learn what to say and how to be supportive when a workmate is going through a hard time.

Depression vs sadness

Depression and sadness have some things in common, but they're quite different. Here's how to tell the difference between the two.

What to expect when you see a psychologist

Seeking help for mental health issues can be nerve-wracking – but don't let that hold you back.

Where to seek help for mental health issues

Here's a basic guide on the help and services available if you or a loved one need mental health support.

Can exercise prevent depression in children?

We have long known that exercise can improve the mental health of adults. Can children get the same benefits?

13 digital tools for your mental health and wellbeing

A guide to the online tools and apps, also known as e-therapy, that may help manage your mental health.

Learning to cope with intense feelings

Although it's hard, it's not impossible to step back, learn to have all your emotions, and choose your behaviour.

Caring for your child's mental health

Half of all mental health issues begin before a child turns 14. Here's what to look out for and things you can do to help.

When someone you care about won't get support

Tactics that will help you be there for someone who needs support, even if they don't want to admit it.

What is peer support and how can it help mental health?

Peer support programs can help provide a sense of "mutuality" by connecting you with people who have shared a similar experience. Here's what you need to know about them.

How does group therapy work?

Have you ever considered group therapy? Find out what to expect with support groups, when it's appropriate and how to find one.

Does winter make you depressed?

Winter depression is a real thing – it's known as seasonal affective disorder. Find out about symptoms and how to beat it.

Could you be stuck in a negative thought loop?

What happens when negative thoughts start to consume your day? Here's our guide to dealing with negative thoughts.

How to support your anxious child

Some kids find it much harder to manage stressful situations: here's how to support.

Do I worry too much, or is it anxiety?

Feeling anxious or worried is part of everyday life, so it's not always easy to know when it has turned into a mental health issue. Beyond Blue explains what's healthy when it comes to feeling anxious.
---
Looking for something else?
Visit our Better Minds hub to find more tools and services.
Have questions?
Our team of experts are ready to help!
Enter your postcode to find your nearest store to have a face-to-face chat!
.
Fill in the form below or get in touch by calling our dedicated line 1300 110 086.
We are open on Sundays.
In providing your telephone number, you consent to Medibank contacting you about health insurance.
We'll have someone call you soon to help with any questions you have.
Or, check out our FAQs and guides to help get you started.