Are you getting the most out of your cover?
Make sure your cover has what you need, and get the most value with these simple tips.
Know your cover and make the most of it
Getting better value from your cover can be as simple as understanding what's included. Login to medibank.com.au/members to refresh your knowledge of your cover and check our handy tips to help you make the most of your current cover.
Get more back with Members' Choice
Get 100% back on your annual dental check up when you visit a Members' Choice dentist1. We've also negotiated maximum agreed prices at Members' Choice providers so you can be clear about what your out of pocket may be for a wide range of Extras services. It helps to have access to a large network of health service providers across the country – find one closest to you.
Peace of mind with Hospital cover
As part of our Hospital cover, we've worked closely with GPs to develop CareComplete – a range of integrated health support services to help eligible members better manage their chronic conditions. CareComplete is currently available in most major metropolitan and regional centres2.
Better support before and after hospital 
By adding Hospital cover, eligible members could receive more support when they need it most through our Health Concierge3 program. We'll aim to help make your recovery as comfortable and stress-free as possible – call one of our team on 13 23 31 to learn about upgrading to Hospital cover today.
Does your cover have what you need?
Why you should stay covered
There are plenty of reasons to keep your Extras cover in 2018 and beyond.
Claim on the spot
Usually, your Members' Choice provider can settle your claim while you're there. If not, it's quick and easy to do it online – just go to medibank.com.au/members and have your receipt handy.
We're here to help
Have a question about your Extras cover – your limits, what's included in your cover, how to claim – or do you want greater peace of mind by adding Hospital cover? Give us a call on 13 23 31 to explore your options.
How our members count on us
$1,082,699,167
Total benefits Medibank paid towards Extras for 2016/17.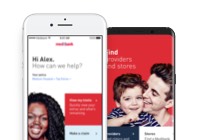 Medibank Mobile App
Update your details, check your limits and see what your cover includes from your mobile  - anywhere, anytime. Download now: Google Play or Apple App Store.
Why are premiums changing
No one likes a price increase, but reviewing premiums allows us to keep pace with rising healthcare costs. Doing so means we can continue to help members like you with the costs of accessing a world-class health system. Here's what affects the cost of premiums.
Better quality healthcare
In Australia, we enjoy some of the best healthcare in the world. New and improving technologies mean better treatment, but they can come at a price. These technologies are often expensive to implement, and contribute to higher overall costs in the health sector.
A rise in chronic conditions
While we're living longer, Australians are also being admitted to hospital in record numbers. Chronic conditions such as heart disease and diabetes are increasing year by year.
Our ageing population
As they say, 50 is the new 30, 60 is the new 40, and so on. It's great news that Australians, on the whole, are living longer. But the longer we live, the more healthcare we're likely to need.
Decreasing government rebates
The Australian Government Rebate for health insurance has been steadily decreasing each year, which means your premiums may be higher.
Frequently asked questions