Even when everything goes to plan, recovering from giving birth can take time. Here's how to look after yourself post birth and how to aid your recovery.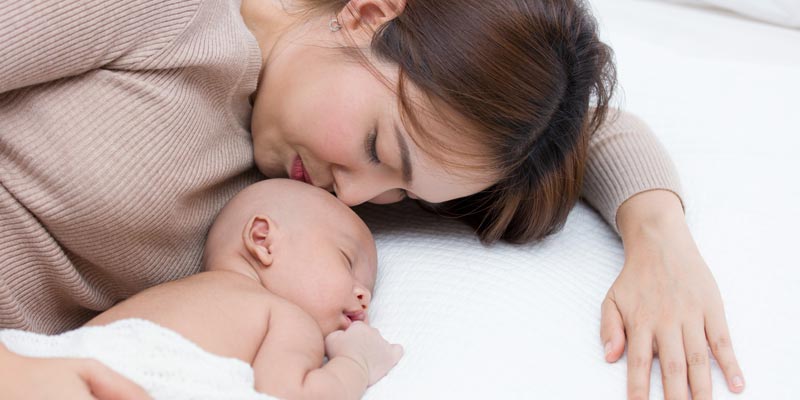 Having a baby is often a time of excitement and joy. However, it can also be a time of change, especially when it comes to your body. Your body could experience a number of changes, from healing after childbirth to hormonal mood swings. Add this to tackling breastfeeding, sleep deprivation, and the overall monumental adjustment to first-time motherhood or growing your family, it's easy to see why the postpartum period can feel more than a little overwhelming.
Here's what you need to know about recovering from birth and how to look after yourself when it really counts.
How long will it take me to recover from giving birth?
The first six weeks after giving birth is known as the 'post-partum period' and is believed to be the time when you and your baby need the most care.
However, recovery rates after birth can vary wildly depending on the kind of birth you had, whether this is your first child or whether you sustained any birth injuries.
The most important thing to remember is that everyone is different and taking the time you need to recover from giving birth is important for both your wellbeing and your baby. Happy mum, happy bub!
What does physical recovery look like after birth?
The short answer is that it's different for everyone and the most important thing to remember is to take recovery at your own pace. If you are at all worried at any stage of your recovery, the best thing to do is speak to your doctor.

Generally speaking, in the first week after a vaginal or attempted vaginal birth your vagina might hurt quite a lot, depending on whether you sustained any birth injuries such as tears during delivery. You might also experience some perineal soreness and bleeding.
Initial bleeding in the first few days after birth is bright red in colour and much like a heavy period.
You might also experience mini contractions which is a sign your uterus is contracting to its pre-pregnancy size. Other postpartum symptoms can include sore nipples, backaches and leaky breasts. All are totally normal and different for every woman.
Further down the line you'll likely find any bleeding will taper off and change to a reddish-brown colour. Eventually it will turn pink, then watery, and will gradually stop.  It can last for up to six weeks following birth, however it shouldn't be heavy. If you're experiencing heavy bleeding after birth, check in with your doctor.

You might also experience some vaginal itchiness as the area starts to heal.
Around six to eight weeks is when most women are cleared for exercise and sexual activity. However, if you don't feel ready, that is totally normal. It's important to listen to your body and go at your own pace.
Had a C-section? Read about recovering from a caesarean. 
What can I do to aid my physical recovery?
There are a few things you can do along your recovery journey to help the process. In the first couple of weeks following birth you might want to use an ice pack or frozen pads on your perineum to ease any pain or swelling.
If you're feeling up to it, incorporating some gentle movement into your day to day, drinking plenty of water and focusing on eating a healthy balanced diet with plenty of fresh veggies is a great way to help you recover and keep your energy up.  A healthy diet can also help fight constipation and prevent haemorrhoids, so make sure to eat plenty of fibre, too.
Around six to eight weeks after birth you might want to start exercising again but be gentle with yourself. Try starting with gentle walking, and gradually increase your distance and pace. Avoid high impact exercise such as weights, sit-ups and running during the first 12 weeks after giving birth.  Remember to always consult your doctor before embarking on a new exercise regime or diet, or returning to high impact exercise – especially after birth.
It's also important to keep up your doctor appointments after you've had your baby. Your doctor can check in with your physical and emotional progress and give you advice on the next steps in your recovery.
What about emotional recovery?
Having a baby is so much more than a physical experience. It can take a toll on your emotions too. The days following birth can feel something like a rollercoaster of emotions as you deal with both sleep deprivation, the demands of caring for a new baby and post-birth hormone changes.

Most women get some form of 'baby blues' in the first few days following birth which can include feelings of anxiety, inability to concentrate, tiredness and feeling tearful without knowing why. Try to remember that, although it might feel like you'll always feel like this, the baby blues usually lift after 2 - 3 days.
It's totally normal to get baby blues, however post-natal depression is different and it's important to speak up if you're struggling. If you feel overcome with sadness, or your feelings of anxiety and upset don't subside after the first few weeks, check in with your doctor.

What can I do to boost my mental health post birth?
Getting plenty of rest and support from your family, friends or partner is the best way to help you through any feelings of sadness or anxiety after having a baby.
The most important thing is to be kind to yourself and remember that your body has been through a life changing experience – it's normal to feel a bit out of sorts.
Where possible, ask for and accept help. Planning to have additional support on hand for the first few months is a good idea to help both you and your partner during the first few weeks of parenthood.
Finally, remember that every new parent is different and what works for your friends or family may not work for you – and that's ok. The most important thing is to communicate how you're feeling to those close to you and to try to take time to do things that you find relaxing – even if it's just taking ten minutes out to read a book or have a bath.
If you're worried you might have post-natal depression, speak to your doctor or visit beyondblue.org and take a look at their mental health checklist for new mums. Medibank Members with hospital cover can also call Medibank Mental Health Phone Support. Our expert team are on hand 24/7 to give you support and advice when you need it most.
If you would like to know more about how to take care of your mental health or that of a loved one, visit Healthy Mind by Medibank.
---
Need a little extra support?
Health Concierge
Whether it's taking you a little longer to fall pregnant than you expected, or you know you'll be needing a bit of extra help, Medibank's Health Concierge service is there to help. You can call 1800 789 414 for support and guidance, available at no extra cost for members with residential hospital cover#. 

Got a health question? 24/7 Medibank nurse phone service
Members with hospital cover can chat to experienced and qualified nurses over the phone to discuss any health questions or concerns and get professional advice on what to do next. Our nurses are available on 1800 644 325~ for round-the-clock health advice.
Optimal me
Medibank has partnered with Monash University to create OptimalMe, a research program designed to help mums-to-be optimise their health before they conceive. The program features tailored health and wellbeing tips and personal guidance on fitness and nutrition. 
If you're planning to have a baby in the next 12 months you may be eligible to take part.  Find out more here

Looking for something else?
Visit Medibank Planning, Pregnancy and Parenting for a range of tools and advice to help you at every stage of your pregnancy journey.
---
Help the way you want it
Contact us 
Call us on 134 190 to speak to a consultant. Alternatively, chat to us 24/7 online.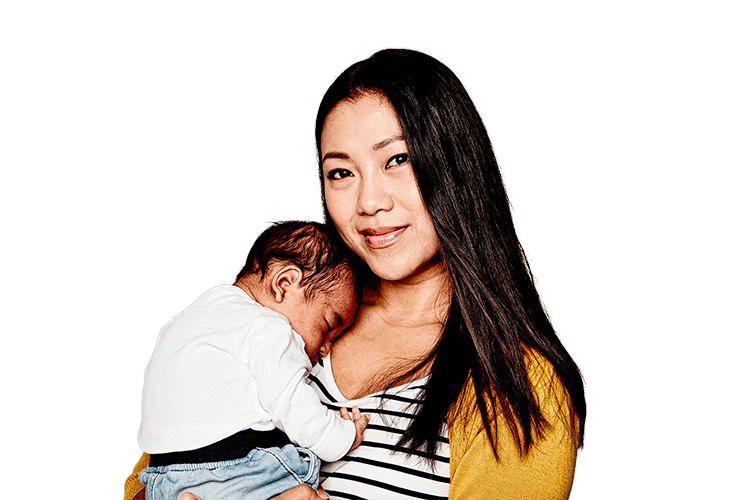 Have questions?
Our team of experts are ready to help!
Enter your postcode to find your nearest store to have a face-to-face chat!
.
Fill in the form below or get in touch by calling our dedicated line 1300 110 086.
We are open on Sundays.
In providing your telephone number, you consent to Medibank contacting you about health insurance.
We'll have someone call you soon to help with any questions you have.
Or, check out our FAQs and guides to help get you started.