While childbirth is usually pretty straightforward, in some cases there can be complications that result in injury. In most cases your doctor or nurse will treat the injury immediately.
Research conducted by Medibank in 2016 showed that injuries following vaginal births are extremely common. Whilst most of these health outcomes are perfectly normal and resolve themselves in time, it's important to know if your symptoms suggest something that may require medical attention.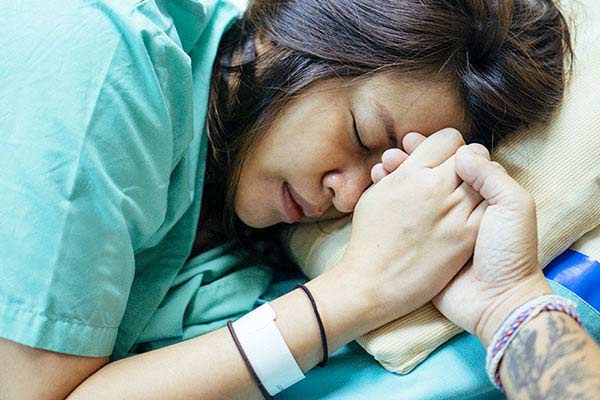 What are some of the most common injuries?
Perineal tear: A tear of the skin and/or muscle, usually between the vaginal opening and anus. These tears can vary in severity, from mild (1st degree tear) to moderate (2nd degree tear) and severe (3rd and 4th degree tear).
Haemorrhoids: These are varicose veins of the rectum and anus -- commonly seen following a vaginal birth where there has been added pressure on the bowels.
Damage to the pelvic floor: The pelvic floor muscles control the bowel, bladder and uterus. When these are weakened from a vaginal childbirth, internal organs may no longer be supported which could result in symptoms such as accidental urine leakage, reduced sensation in the vagina and backaches.
Pelvic organ prolapse: Your pelvic organs are held in place by connective tissue. When this tissue is damaged from a traumatic or prolonged vaginal childbirth, and your pelvic floor muscles are weakened, these organs are at risk of sagging down into the vagina.

Fistula: This is when a hole develops between the vaginal wall and the rectum or bladder, causing urinary and/or rectal incontinence. This may occur when a woman experiences a prolonged obstructed labour.
Urinary or rectal incontinence: While these are not injuries per se – rather, they are symptoms of an injury to the pelvic floor or a fistula – these are involuntary loss of urine from the bladder or uncontrollable leakage from the bowel. 
Along with these physical injuries some mothers can experience emotional or psychological distress after birth which is known as birth trauma. 
What causes birth injuries?
Birth injuries are usually caused by factors out of your control such as the position of the baby i.e. breech births, giving birth to a larger baby or labour complications such as having a very quick or long labour or undergoing assisted delivery using forceps. It can even occur as a result of the shape of your pelvis.
The most important thing to remember is that your doctors and midwives are there to keep you safe and that most birth injuries can be treated immediately or post birth whilst you are still in hospital. 
Preventing a birth injury
It's not always possible to prevent a birth injury however there are some steps you can take to reduce your risk. 
Exercising throughout your pregnancy and strengthening your pelvic muscles with daily pelvic floor exercises can help reduce the likelihood of sustaining an injury. Make sure you consult with your doctor before undertaking any exercise; they will be able to advise you on what is safe for you and your baby.
How are birth injuries treated?
Some birth injuries simply heal on their own such as minor perineal tears or grazes. Deeper tears might require stitches and recovery time. Your doctor can also provide you pain relief in this instance. 
More significant injuries such as significant tears or damage to pelvic floor muscles could require physiotherapy. A specialised women's health physiotherapist will be able to give you exercises to strengthen you pelvic floor muscles. In some cases women may need to use pessaries in their vagina or undergo surgery to repair a prolapse.
What if I think I might have an injury that wasn't detected by my doctor?
Sometimes signs of pelvic floor damage or prolapse are not detected until some time after the birth. If you experience any ongoing symptoms such as pelvic pain, bladder or bowel problems make sure you speak to your doctor.
Where can I get support?
If you're struggling with a birth injury, speak to your GP or obstetrician. They will be able to advise on next steps and any necessary treatment. You can also request to see a women's health physiotherapist who can help you rebuild your pelvic floor strength. Your doctor will be able to advise if this is appropriate for your injury.
---
Need a little extra support?
Health Concierge
Eligible members with hospital cover can now talk to a member of our Health Concierge team for advice and guidance on how to have a healthy pregnancy, at no extra cost on 1800 789 414.#
Got a health question? 24/7 Medibank nurse phone service
Members with hospital cover can chat to experienced and qualified nurses over the phone to discuss any health questions or concerns and get professional advice on what to do next. Our nurses are available on 1800 644 325~ for round-the-clock health advice.
Medibank Mental Health Phone Support
Members with Hospital cover can talk with a mental health professional over the phone in relation to any mental health or emotional concern, 24 hours a day 7 days a week by calling 1800 644 325.~

Looking for something else?
Visit Medibank Planning, Pregnancy and Parenting for a range of tools and advice to help you at every stage of your pregnancy journey.
---
Help the way you want it
Contact us 
Call us on 134 190 to speak to a consultant. Alternatively, chat to us 24/7 online.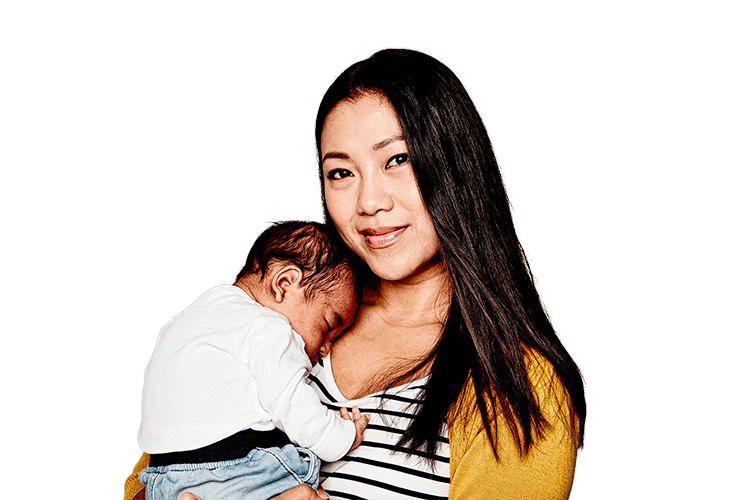 Have questions?
Our team of experts are ready to help!
Enter your postcode to find your nearest store to have a face-to-face chat!
.
Fill in the form below or get in touch by calling our dedicated line 1300 110 086.
We are open on Sundays.
In providing your telephone number, you consent to Medibank contacting you about health insurance.
We'll have someone call you soon to help with any questions you have.
Or, check out our FAQs and guides to help get you started.