It's no secret that pregnancy can put a lot of extra strain on your body – growing a baby is no easy task. It can also be a confusing time. You want to stay as healthy as you can, but there are so many dos and don'ts it can be overwhelming.
The good news is, if you have extras insurance, you may be able to use your cover to help pay towards some health services and support to help you through. Read on to find out how.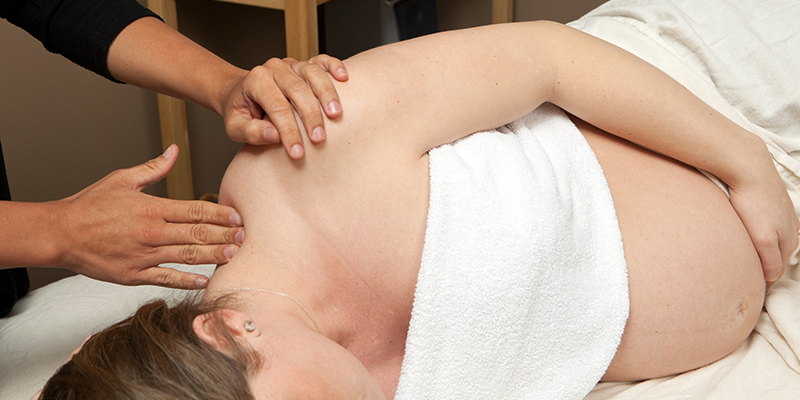 Take on aches and pains with the help of a physio
Lower back pain and pelvic pain are common during pregnancy. These can be due to the extra strain put on your back as your baby grows, or your ligaments loosening to prepare for childbirth. But it's not something you necessarily have to grin and bear. Your extras cover may help pay towards a session with a physio, who may be able to help relieve the pain, build your muscle strength and flexibility and keep any problems at bay. Look out for a physio that specialises in women's health. And remember that waiting periods and annual limits apply.
Want some extra dietary advice?

Every mum-to-be wants to fuel their baby's growth with the right food and nutrients. If you're looking for some personalised, one-on-one advice in addition to what your GP or obstetrician has provided, a dietitian may be able to help. And your extras may be able to help with the cost, provided you've served your waiting periods and haven't used up your annual limits.
Prepare your pelvic floor

The muscles that keep your bladder closed, commonly known as your pelvic floor muscles, come under a lot of strain during pregnancy and childbirth. The good news is, you can strengthen them with exercise, and if you put the hard yards in early, you'll thank yourself later. Your extras may help pay towards appointments with a pelvic floor physiotherapist, who can help you with exercises to strengthen your pelvic floor muscles for when you most need them.  Remember that waiting periods and annual limits apply.
Healthy mums need healthy gums

Pregnancy brings about a lot of changes, but one that you might not know about is your dental health. Hormonal changes can make you more prone to gum disease. Seeing your dentist regularly can help to catch any problems early before they start causing more serious issues. And remember, with Medibank extras cover you can get 100% back on up to two dental check-ups at a Members' Choice Advantage dentist every calendar year, including x-rays*. A 2 month waiting period applies.
Manage your stress

There is a lot to process when you're having a baby – whether it's your first or your third. Feeling stressed, overly worried or emotional is totally normal. If you feel sad or worried for two weeks or longer, it may be time to see a professional for help. Depending on your extras cover, you may be able to claim towards a session with a psychologist (up to annual limits and subject to waiting periods).
Explore discounted fitness options

Exercise during pregnancy has a wide range of benefits, from helping to reduce pregnancy complications, to improving your mental health and energy levels. And Medibank members can take advantage of a whole range of discounts to keep them moving.
If the gym is your thing, find out how you can save up to 25% off casual gym visits with Medibank's gym better and 15% on your Goodlife Health Clubs' Active Plus membership.

Keep yourself motivated and record your gains with the latest in fitness technology and sports products. Medibank members can get discounts on products such as TomTom sports products – find out more about the offers here.

And remember, before you start making the most of all your perks, check with your doctor about what kind of exercise is safe for you.

Health and wellness advice and inspiration

If expert exercise advice is what you're after – sign up for Live Better's weekly pregnancy email. You'll receive practical pregnancy information, based on your stage of pregnancy.  Or explore Live Better Families for everything from exercise tips, to advice for single dads.
Don't forget to choose members choice

If you are using your extras for physio or dental, don't forget to choose a Members' Choice provider so you can be assured of getting a fixed percentage back on the total bill for included services, up to your annual limit and subject to any waiting periods – this could be 55%, 60%, 70%, 85% or even 100% depending on your cover. You can find your nearest Members' Choice provider here.
---
Need a little extra support?
Got a health question? 24/7 Medibank nurse phone service
Members with hospital cover can chat to experienced and qualified nurses over the phone to discuss any health questions or concerns and get professional advice on what to do next. Our nurses are available on 1800 644 325~ for round-the-clock health advice.
Optimal me
Medibank has partnered with Monash University to create OptimalMe, a research program designed to help mums-to-be optimise their health before they conceive. The program features tailored health and wellbeing tips and personal guidance on fitness and nutrition. 
If you're planning to have a baby in the next 12 months you may be eligible to take part.  Find out more here

Health Concierge
Eligible members with hospital cover can now talk to a member of our Health Concierge team for advice on fertility and guidance on how to have a healthy pregnancy, at no extra cost on 1800 789 414. #
Looking for something else?
Visit our Pregnancy homepage for a range of tools and advice to help you at every stage of your pregnancy journey.
---
Help the way you want it
Contact us 
Call us on 134 190 to speak to a consultant. Alternatively, chat to us 24/7 online.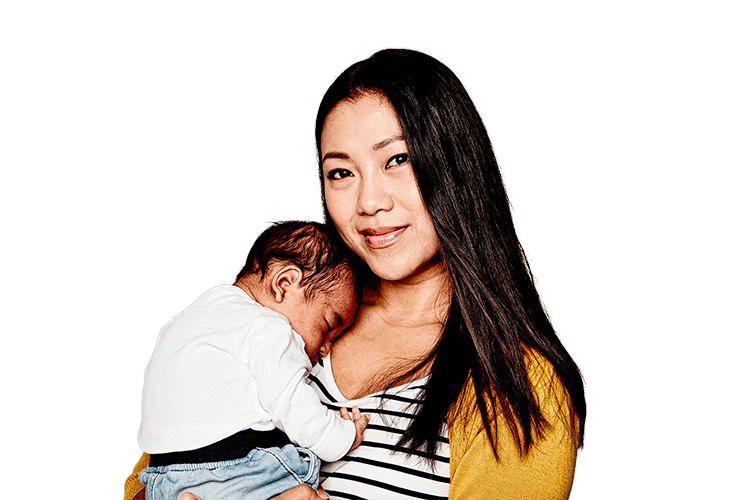 Have questions?
Our team of experts are ready to help!
Enter your postcode to find your nearest store to have a face-to-face chat!
.
Fill in the form below or get in touch by calling our dedicated line 1300 110 086.
We are open on Sundays.
In providing your telephone number, you consent to Medibank contacting you about health insurance.
We'll have someone call you soon to help with any questions you have.
Or, check out our FAQs and guides to help get you started.