Clear and open communication between you and your child's healthcare team is an essential part of good care and a safe hospital experience. The more you know before the procedure, the easier it will be to prepare and feel confident about what to expect. And the more you can tell doctor and anaesthetist about your child's health and medical history, the better care they can provide.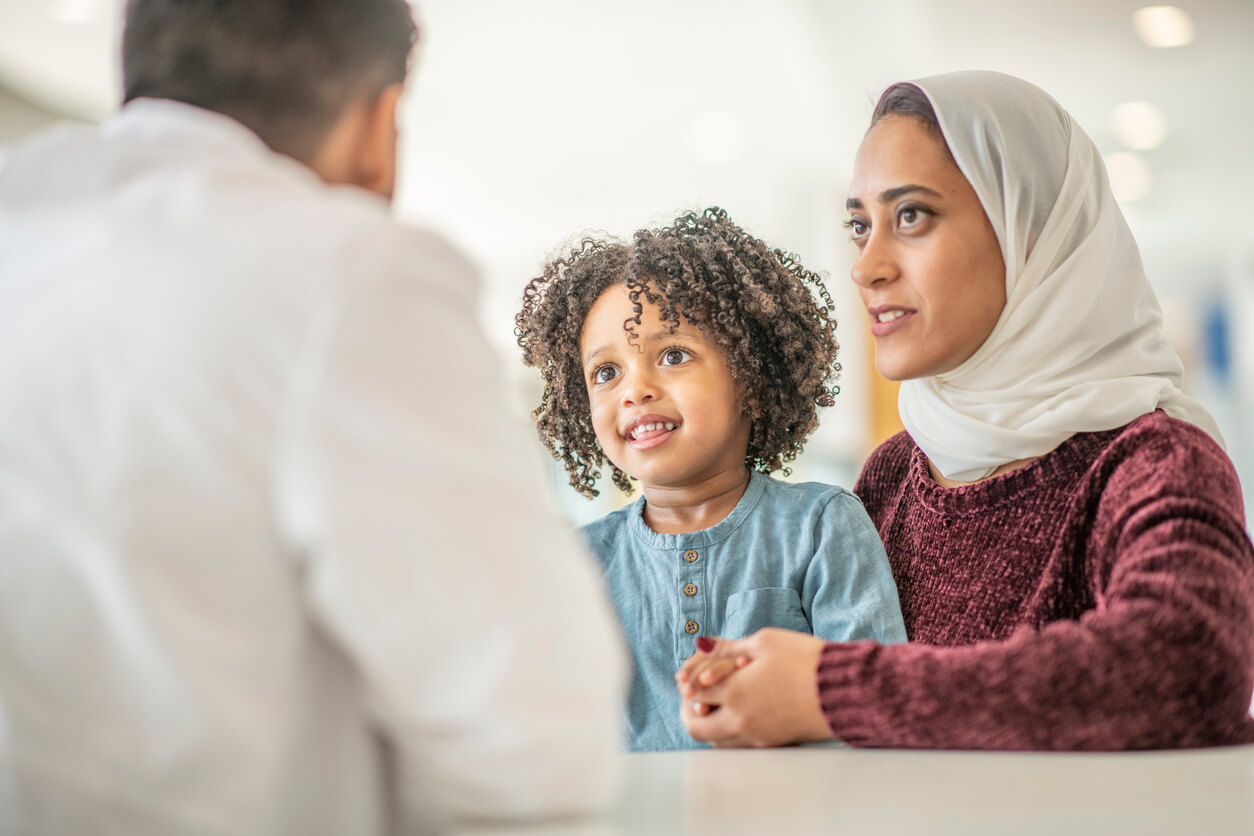 Tips for talking to your healthcare team

Research the procedure your doctor has recommended, as well as the condition or health issue your child is experiencing. Australian and state government websites are a good place to start.
Write a list of any questions you have and bring it to your appointment. You can use the questions below as a starting point.
Be open. Let your doctor or nurse know about any issues or symptoms that you've noticed. Information that might seem incidental to you may actually be important.
Don't be shy to ask doctors or hospital staff to explain something more than once or in a different way.
Speak up if you have any concerns and clarify anything you don't understand.
 Take notes or ask your doctor to write down important information for you.
Questions to ask your doctor
Can you explain the procedure?
What are the advantages or likely benefits?
What are the risks of this procedure and how likely are they?
What are the alternatives to this treatment?
What would likely happen if my child didn't have the procedure?
Are there any likely side effects?
Will I be able to be with my child while they are given anaesthetic?
What can I expect when my child gets anaesthetic and when they wake up after the procedure?
Are there any medicines that we need to stop or change?
Who will be involved in the treatment?
How long will the recovery take?
What can we expect during the recovery?
When can my child go back to school/childcare/sport (etc.)?
Is there anything special (e.g. restrictions on activity) that we will need to do after surgery?
Will my child need to take any new medications after surgery?
Is there anything special we need to do to prepare?
When will we need to come back for follow-up?
What out-of-pocket costs will we have to pay?
What to tell your doctor and anaesthetist
Any medication your child is taking, including prescription and over-the-counter medication, vitamins and natural or herbal supplements. Remember to include puffers, eye drops and creams/ointments. If they're taking a number of medications, make a list and include the dose and how often they take it.
Any allergies your child has, including to medicines, food or materials (such as latex).
Your child's medical history, including any health conditions or previous operations.
If your child or anyone in your family has had a reaction to anaesthetic.
Any history of unusual bruising or bleeding in your child or family.
If your child has been sick with a cold or flu or has been around kids who've had chicken pox or other contagious illnesses.
If your child has any rashes or sores on their body.
Ask for a breakdown of charges
Before going to hospital, ask each doctor and the hospital for a breakdown of all the costs, and get it in writing (this is known as 'Informed Financial Consent'). This should list the fees for each doctor involved in your child's treatment – their surgeon, assistant surgeon, and anaesthetist – and any other related costs.
You can reduce or eliminate out-of-pocket costs for in-hospital specialists' charges by choosing a doctor who participates in GapCover. To find out, you'll need to ask each doctor upfront if they'll participate in Medibank's GapCover for each claim related to your child's treatment*.
Find out about the costs involved in common hospital treatments like tonsil and adenoids removal

Looking for something else?
Visit our Hospital Assist homepage for a range of tools and advice to help you at every stage of your hospital journey.
Have questions?
Our team of experts are ready to help!
Enter your postcode to find your nearest store to have a face-to-face chat!
.
Fill in the form below or get in touch by calling our dedicated line 1300 110 086.
We are open on Sundays.
In providing your telephone number, you consent to Medibank contacting you about health insurance.
We'll have someone call you soon to help with any questions you have.
Or, check out our FAQs and guides to help get you started.