Ready to expand your family? Then now is the perfect time to start thinking about your health. We all know it's important to maintain a healthy body and mind whilst pregnant, but what's also important is getting your health in check before you conceive. In fact, the sooner you begin prepping your body for pregnancy, the better – not just for your own sake, but for your baby as well.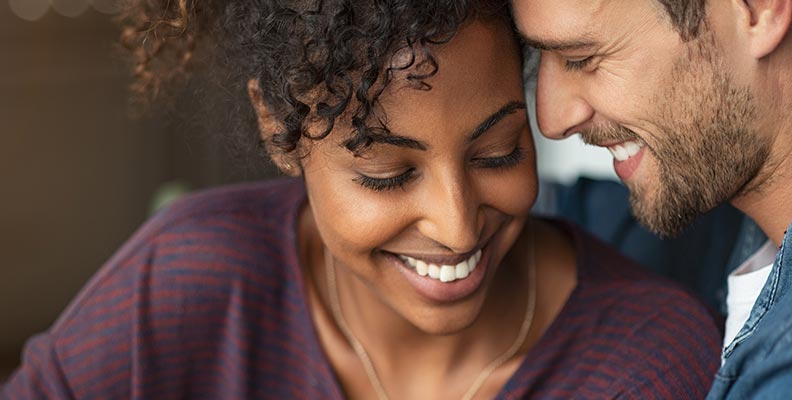 The first few weeks of pregnancy are the most crucial for the baby's development. Therefore, it's a good idea to begin preparing at least three months ahead of trying to conceive, so that any health issues you've got can be treated and others prevented. During these months, we recommend you:

See your GP

Book in a full check-up with your doctor and chat through your intentions to conceive. Your doctor will talk to you about any tests or immunisations you need. If you have any health issues or concerns, now is the time to discuss these so that your doctor can assess your symptoms and provide the appropriate treatment that will not affect your pregnancy plans. You should also talk to your doctor about any medication you are currently taking, to make sure it's safe to continue taking it during pregnancy.
Before you go, though, check out our healthy conception tool: it gives you a detailed summary of your health and your partner's that you can take to your GP to discuss. 
Start taking folic acid

Folate helps to prevent birth defects in your baby's brain and spinal cord, like spina bifida. Australian Dietary Guidelines recommend that women of childbearing age take 0.5 mg of folic acid supplements daily for at least one month before pregnancy and three months into the pregnancy. Your doctor can recommend which supplement you should take and how long to take it for. Another way to get folate into your diet is to eat folate-rich foods like dark leafy greens, cooked lentils, broccoli, asparagus and citrus fruits.
Know your fertile window

To give yourself the best chance of getting pregnant, spend time learning and understanding your cycle. This can help you to make full use of your 'fertile window' each month. Here are some great pregnancy apps to help you keep track of your cycle and when you're ovulating.
Maintain a healthy lifestyle

Now is a good time to make sure you're eating a healthy diet and exercising regularly. Women who are sitting at a healthy weight increase their chances of falling pregnant, and are more likely to have a healthy pregnancy and birth.
Stop smoking and drinking
It's no secret that smoking and drinking alcohol can be harmful to an unborn child, so if you were looking to quit or cut back, now's the time!
Cut back on caffeine

Large amounts of caffeine can lower your chances of conceiving, so it's a good idea to cut right back on coffee and any other caffeinated foods or beverages.
Check out our healthy conception tool for information and advice around weight, diet, exercise and other lifestyle factors.
Get a general dental check-up

Pregnancy can lead to dental problems in some women, including gum disease and increased risk of tooth decay. So now is a good time to visit the dentist to make sure there aren't any existing problems and to get any dental work you need done before you get pregnant. Here's some advice for how to look after your dental health while pregnant.
Make sure you're covered

As an expectant mother, you will need to choose if you want to have your baby in a public or private hospital, and if you would like a private obstetrician or not. Depending on what you decide, you'll need to choose a private health insurance policy that fits in with those needs, and make sure you understand what your policy covers you for.
If you're thinking about getting health insurance, or upgrading your cover to include pregnancy and birth-related services, be aware that most insurers have a 12-month waiting period. This means you'll need to have the appropriate cover before you fall pregnant. Medibank offers a number of easy-to-understand insurance policies for growing families, and each have different levels of hospital cover that will cover you from pregnancy through to birth and beyond, depending on whether you want to opt for private care or not.

Now is also a time people often start considering options for life insurance. With a new bub on the way, you're likely thinking about what it means to become a parent and all the new responsibilities that come with that role. Making sure your family has some financial protection in place if the worst were to happen to you may be one way to find a little peace of mind. Find out more about Medibank's range of Life Insurance options.

---
Need a little extra support?
Health Concierge
Whether it's taking you a little longer to fall pregnant than you expected, or you know you'll be needing a bit of extra help, Medibank's Health Concierge service is there to help. You can call 1800 789 414 for support and guidance, available at no extra cost for members with residential hospital cover#. 

Got a health question? 24/7 Medibank nurse phone service
Members with hospital cover can chat to experienced and qualified nurses over the phone to discuss any health questions or concerns and get professional advice on what to do next. Our nurses are available on 1800 644 325~ for round-the-clock health advice.
Optimal me
Medibank has partnered with Monash University to create OptimalMe, a research program designed to help mums-to-be optimise their health before they conceive. The program features tailored health and wellbeing tips and personal guidance on fitness and nutrition. 
If you're planning to have a baby in the next 12 months you may be eligible to take part.  Find out more here

Looking for something else?
Visit Medibank Planning, Pregnancy and Parenting for a range of tools and advice to help you at every stage of your pregnancy journey.
---
Help the way you want it
Contact us 
Call us on 134 190 to speak to a consultant. Alternatively, chat to us 24/7 online.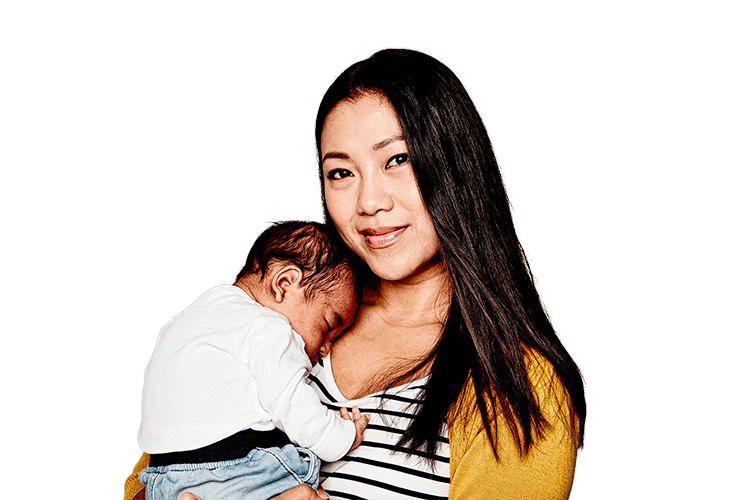 Have questions?
Our team of experts are ready to help!
Enter your postcode to find your nearest store to have a face-to-face chat!
.
Fill in the form below or get in touch by calling our dedicated line 1300 110 086.
We are open on Sundays.
In providing your telephone number, you consent to Medibank contacting you about health insurance.
We'll have someone call you soon to help with any questions you have.
Or, check out our FAQs and guides to help get you started.