Around one in 10 new fathers will experience depression during their partner's pregnancy or shortly after the birth. Anxiety in new dads is thought to be just as common.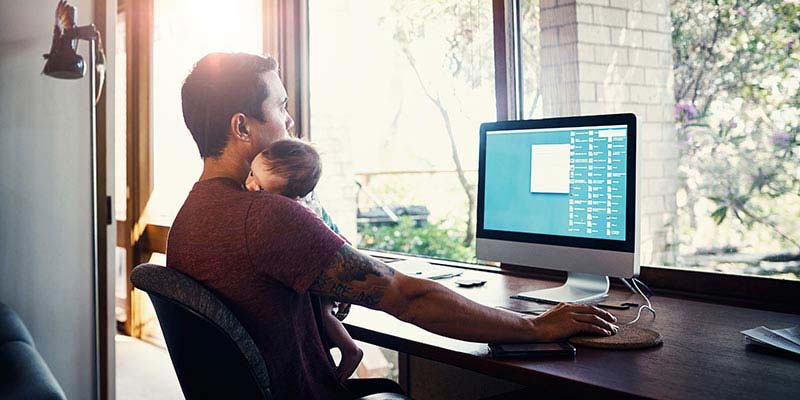 When you hear the words 'baby' and 'depression' used in the same sentence, you might assume it's all about how mums of new babies can feel. But it's something that can, and does, affect dads, too – a fact that almost 50 per cent of dads aren't aware of. 
Why it happens
There are a number of different factors that contribute to anxiety and depression, and some men may be more at risk than others. 
"As human beings, we aim to not be distressed, so it's only natural that any disruption to our day-to-day life will add pressure and worry, and it's a stress cycle that can start before baby is born," says Julie Borninkhof, chief executive officer of Perinatal Anxiety & Depression Australia (PANDA). 

"As soon as you find out you're pregnant as a couple, you might be concerned about how baby will affect everything – from your finances and work life to life at home and your relationship. No-one has a crystal ball, so there can be a lot of wondering and worrying, with no way of knowing what it'll actually be like.

"And then after baby arrives, you can't just carry on with life as it was. Sleepless nights often combine with a loss of identity, for both men and women. Adjusting can be incredibly hard, and there can be a genuine sense of grief for the loss of life as you knew it."

And on top of all that, Borninkhof says new dads can feel guilty or conflicted about feeling anything less than ecstatic about becoming a father. "A lot of 'shoulding' often goes on – 'I should feel thankful' and 'I should feel happy'," she says. 

"The thing to remember is that it's okay to feel whatever you're feeling at this time, even if that's, 'What have I done?' You can still love your baby and your family, and feel that way. It doesn't make you a bad person or parent – it makes you an authentic one."

Recognising the warning signs 

A list of signs and symptoms of depression in dads is available on PANDA's website, as well as some mental-health checklists you can fill out, whether you're an expecting dad or a new one, to help you better understand what you're experiencing, without any obligation or need to talk to anyone. 
But Borninkhof says that men shouldn't feel the need to label, understand or self-diagnose what they're feeling. "If something doesn't feel right, you don't have to be able to find the words to describe why or explain exactly what's happening," she says. "If a red flag is flying so that you simply feel like 'this doesn't feel right' or like you're struggling, or even if you find yourself being overly worried for your baby's health or your partner's, then trust your gut." 

Where to look for support

It can simply begin with talking to your partner. "Nothing beats talking to someone, whether that's a healthcare professional, a friend or a family member," says Borninkhof. "A problem shared always feels less pointy and sharp."
And while Borninkhof says it's not uncommon for men to want to protect their partner by avoiding opening up, it's often a false economy. "It's not only likely that they've picked up on it anyway, they may be wondering if it's something they've done or they might be blaming themselves due to the human tendency to self-reference. I can't tell you the number of times I've heard men say their partner was so relieved that they'd opened up to them. Apart from anything else, it gives you, as a couple, the opportunity to work together as a team."

There are also support services available. "They're anonymous and confidential, so using them has no impact on or cost to your family or work life – no-one needs to know that you've used them. And you don't even need to know exactly what you're going to say when you call – just reach out."

Here are some services that can help:

PANDA provides a free confidential helpline service offering support for new and expecting mums and dads who are struggling with becoming a parent. You can call 1300 726 306 to speak with a trained counsellor 9am-7.30pm (AEST), Monday to Friday.

SMS4dads provides new dads with tips, prompts, information and links to other services, via regular text messages, from week 20 of pregnancy through to 24 weeks after the birth. You can join online. 

Beyond Blue has information online about anxiety and depression in new dads as well a dedicated 'Dadvice' hub. You can also get support 24/7 by calling 1300 224 636 or chatting online between 3pm and 12am, seven days a week.

What you can do

There are other things you can do to feel better, too. Here are some suggestions.
Look after yourself. Even with a new baby on board, a healthy diet, sleep and exercise are still the building blocks of good mental health. "New parents might feel guilty about making and taking time for things like this, but we know that people are better parents if they have some time for themselves," says Borninkhof. "It can be something as simple as going for a 15-minute walk – even small breaks like that allow people some space."

Get involved with baby. When you're stressed, it can be tempting to withdraw. But becoming or staying hands-on with your baby by sharing the 'caring load', as well as having one-on-one time, will give you the chance to bond with them – and connect to your role as a dad. 

Don't forget you're still a couple. How are you nurturing your relationship with your partner? Beyond Blue recommends spending quality time together (at least a couple of hours once a week) and debriefing every night about how you've each found the day, even if the debrief only goes for 10 minutes. This can make you feel good about yourself, and creates a cycle of helpful interactions between you that may also help to build your confidence. And, in the same way that looking after your own mental health is vital, being able to recognise the signs that your partner may be struggling with anxiety or depression is also extremely important.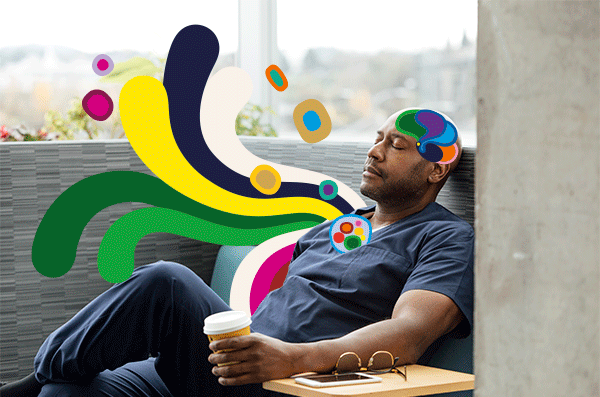 Download your Medibank Better Minds App 
Want to manage your mental health on your own terms, in your own time? Medibank's Better Minds app provides wellbeing checks, personalised skills training and one-on-one coaching with health professionals for anyone who may need extra support. And it's all included with your hospital cover.€ Find out more
Need a little extra support?
Sleep and settling
Our sleep and settling support line, delivered by Tresillian's specialist nurses, is here to help eligible members with hospital cover, at no extra cost on 1800 973 573.∓
Medibank Mental Health Phone Support
Members with Hospital cover can talk with a mental health professional over the phone in relation to any mental health or emotional concern, 24 hours a day 7 days a week by calling 1800 644 325.~
Health Concierge
Eligible members with hospital cover can now talk to a member of our Health Concierge team for advice on how to have a healthy pregnancy, at no extra cost on 1800 789 414.#
Looking for something else?
Visit Medibank Planning, Pregnancy and Parenting for a range of tools and advice to help you at every stage of your pregnancy journey.
---
Help the way you want it
Contact us 
Call us on 134 190 to speak to a consultant. Alternatively, chat to us 24/7 online.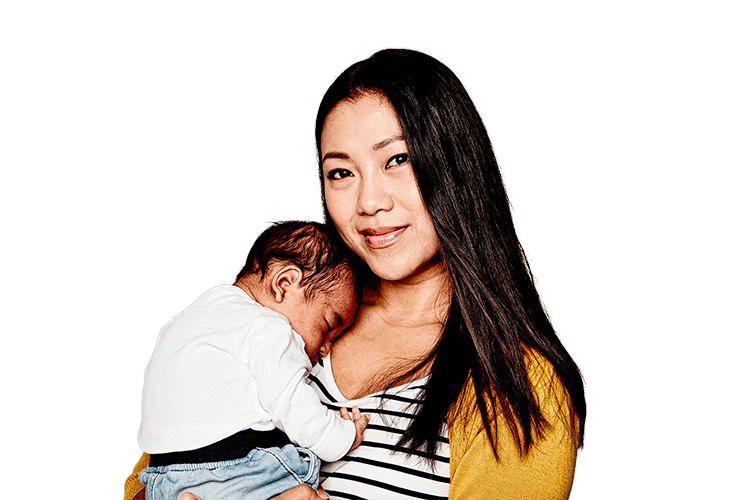 Have questions?
Our team of experts are ready to help!
Enter your postcode to find your nearest store to have a face-to-face chat!
.
Fill in the form below or get in touch by calling our dedicated line 1300 110 086.
We are open on Sundays.
In providing your telephone number, you consent to Medibank contacting you about health insurance.
We'll have someone call you soon to help with any questions you have.
Or, check out our FAQs and guides to help get you started.