You've probably heard of a D&C, but do you know what's actually involved, and the various reasons you might have one?
D&C stands for dilatation and curettage. It's an operation where your cervix is dilated (opened) to remove the womb's lining with suction and light scraping. It can be both a diagnostic test for issues such as abnormal bleeding and a form of treatment for a range of conditions.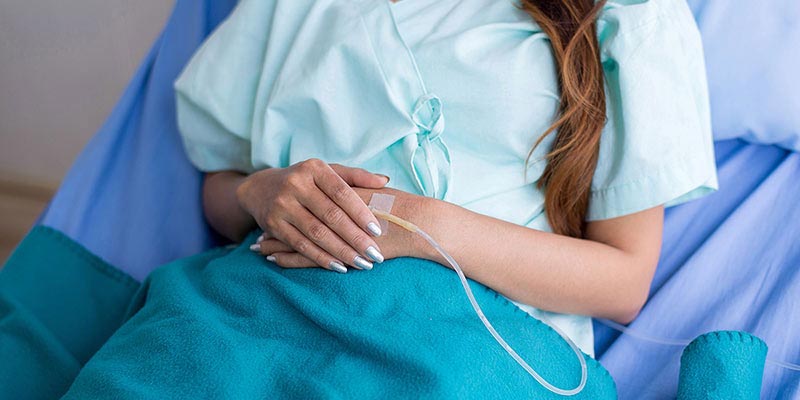 Early pregnancy loss
One of those conditions is early pregnancy loss (miscarriage). When a woman experiences a pregnancy loss (mostly in the first trimester of pregnancy), she will most likely experience vaginal bleeding and period-like cramping.
There are three main "types" of miscarriage:
a complete miscarriage, when all the pregnancy tissue has passed
an incomplete miscarriage, when some of the tissue has passed but some also remains in the uterus
a missed miscarriage, when the tissue has not passed.
For both incomplete and missed miscarriages, you usually have the choice of waiting to see if all the pregnancy tissue passes (known as "expectant management"), taking medicine to speed up the process, or having surgery (a D&C) to remove it. Your doctor might suggest surgery is the better option if you have heavy bleeding that doesn't ease up, signs of infection, or persistent pain.
You might also opt for surgical management because it's a more predictable process, meaning you don't have to wait for the tissue to pass by itself. In most cases a D&C is done as a day procedure. 
Other reasons to have a D&C

There are several other reasons you might need a D&C.

If you've given birth and bleed heavily afterwards, a D&C could be needed to remove remnants of the placenta that haven't detached. If you have decided to terminate a pregnancy, a D&C is a surgical method of abortion. It can also be used to remove polyps – small growths that create irregular bleeding and infertility.
Dr Wilkins says D&Cs can also help investigate:
irregular or heavy menstrual bleeding
endometriosis (where tissue that normally lines the uterus grows outside it)
bleeding after menopause.
What's the procedure for a D&C?

A D&C is relatively minor surgery requiring only a few hours in hospital.
To begin with, your doctor might dilate your cervix with medication or small rods placed in your cervix (called laminaria).
You will typically be given a general anaesthetic – put to sleep with medication – or sedated. While most women prefer to a general anaesthetic, you can ask your doctor about other options, including local anaesthetic (in the cervix) or epidural (numbness from the waist down).  

What happens afterwards?

Usually you'll go home later that day. Someone will need to collect you – you won't be able to drive for 24 hours afterwards. You should also rest at home. Avoid things like cooking, making hot drinks or looking after children for the first 12 hours.
You could have some cramping, and a heat pack and pain tablets will help. Wilkins says NSAIDs (non-steroidal anti-inflammatories, like ibuprofen) are the best choice following a D&C.
It's normal to have some bleeding for a week or two afterwards. Use sanitary pads, rather than tampons or menstrual cups, to avoid introducing any bacteria into the vagina. Also have showers instead of baths, and avoid swimming and sex during the first week.
Meanwhile, keep an eye on your symptoms. "If pain and bleeding are getting worse rather than better there may be infection and you will need to contact your doctor," Wilkins advises.
Possible risks to be aware of

As with any medical procedure, there are some risks. If you've experienced pregnancy loss, for example, Wilkins says a D&C comes with more possible complications compared to other options.
"We are cleaning out the inside of the uterus – this can potentially introduce some infection or some damage to the walls of the uterus or to the cervix," she explains. "Recurrent D&Cs can impact future fertility, so the decision to have one should not be taken lightly."
The possible risks and complications are:
infection
bleeding that requires a blood transfusion
needing to repeat the procedure.
There are also risks with any general anaesthetic: being honest about your medical history helps your anaesthetist care for you as safely as possible.
Overall, Wilkins says, "This is a common and safe operation, however, it is still important to consider if other options are available, and understand all the possible short-term and longer-term implications or complications."
---
Need a little extra support?
Health Concierge
Eligible members with hospital cover can now talk to a member of our Health Concierge team for advice and guidance on how to have a healthy pregnancy, at no extra cost on 1800 789 414.#
Got a health question? 24/7 Medibank nurse phone service
Members with hospital cover can chat to experienced and qualified nurses over the phone to discuss any health questions or concerns and get professional advice on what to do next. Our nurses are available on 1800 644 325~ for round-the-clock health advice.
Medibank Mental Health Phone Support
Members with Hospital cover can talk with a mental health professional over the phone in relation to any mental health or emotional concern, 24 hours a day 7 days a week by calling 1800 644 325.~

Looking for something else?
Visit Medibank Planning, Pregnancy and Parenting for a range of tools and advice to help you at every stage of your pregnancy journey.
---
Help the way you want it
Contact us 
Call us on 134 190 to speak to a consultant. Alternatively, chat to us 24/7 online.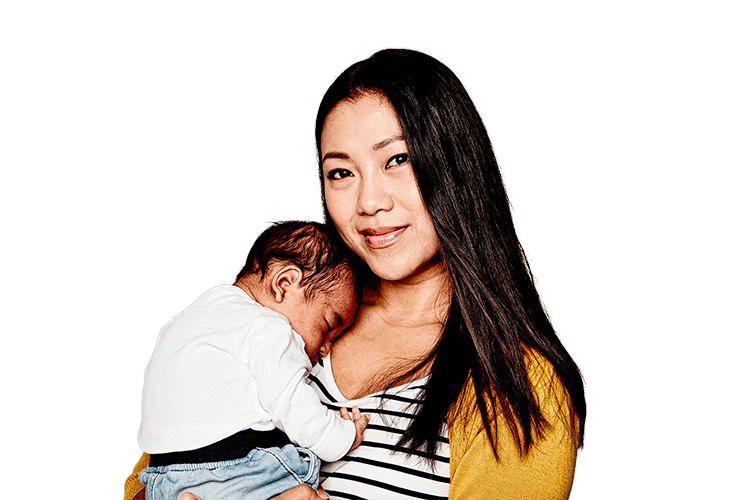 Have questions?
Our team of experts are ready to help!
Enter your postcode to find your nearest store to have a face-to-face chat!
.
Fill in the form below or get in touch by calling our dedicated line 1300 110 086.
We are open on Sundays.
In providing your telephone number, you consent to Medibank contacting you about health insurance.
We'll have someone call you soon to help with any questions you have.
Or, check out our FAQs and guides to help get you started.