The assisted reproductive treatments  available means more people have the chance to become parents than ever before. Discover some need-to-know information about using a donor to have a baby.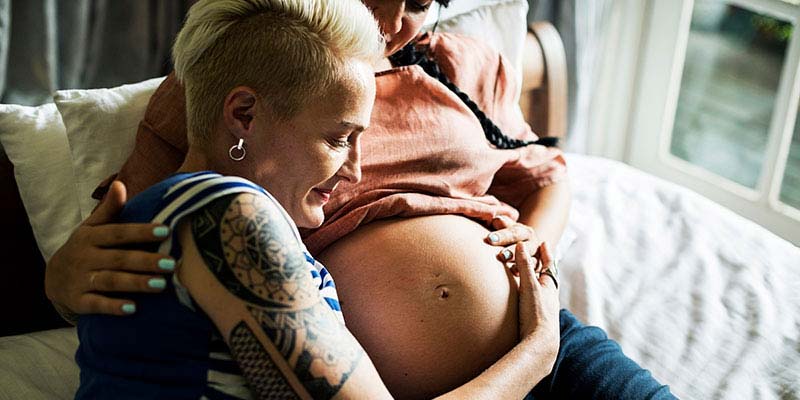 For many people, seeing those two lines pop up on a pregnancy test is one of the most exciting moments of their lives, and these days, there are many different ways to get there – particularly if you're a single woman or a same-sex couple. 
Thanks to assisted reproductive treatment (ART), everything from artificial insemination (where frozen donor sperm is thawed and inserted into the uterus at the time of ovulation) to IVF (where an egg is fertilised by donor sperm in an incubator before being transferred as an embryo), is possible. Partner IVF, where one partner provides the egg and the other partner carries the pregnancy, as well as conception using an egg donor and surrogacy are also options. 

So, if you're a single woman or in a same-sex relationship and are thinking about using a donor to conceive, you're not alone – it's becoming an increasingly common way to have a child. 

Still, it is a big step to take, and there are a lot of decisions to make and things to think about, both practical and emotional. 

Regardless of your individual circumstances, here are few key things to know when you're embarking on your journey to parenthood.
---
If you need donor sperm…

Ask your GP or your gynaecologist for a referral to an ART clinic.
While some Medicare rebates are available for people who need help to conceive using ART, in order to receive them, you'll need a referral to a clinic. It's also worth knowing that, to be eligible for ART-related Medicare rebates or ART cover offered by private health insurance policies, you'll need to have been diagnosed as being 'medically infertile'. 
There may be a waiting list.
"This can vary from clinic to clinic, but in some, demand for sperm does exceed supply," says Professor Luk Rombauts, president of the Fertility Society of Australia. For this reason, some clinics in Australia also have access to overseas recruited donated sperm. 

You can also bring your own sperm donor, a man known to you, who's willing to donate sperm for your exclusive use – but there'll still be a three-month waiting period. "After the donation is given, the sperm is put on ice for three months, so that the donor can be re-screened after that waiting period to eliminate any infectious risk," says Professor Rombauts. "And during that waiting period, the 'known donor' will also need to go through the same counselling and screening processes that every sperm donor does." It's also important to know that all sperm donations in Australia must be altruistic – donors can't be paid.

You can choose your donor.
If you do choose to use sperm donated via a clinic's donor program, you'll be given some key details about them. "Again, this may vary between clinics, but at the very least, information usually includes physical details like height, eye colour and hair colour and sometimes even what their hobbies and education looks like," says Rombauts. 

Donors aren't anonymous forever.
All sperm (and egg) donors in Australia consent to their identifying details being released to the children they've helped to conceive when they turn 18. "The research tells us that children benefit from knowing they were conceived using a donor, and the earlier they're told the better." 

You'll need to choose between artificial insemination and IVF.
This comes down to a combination of personal preference and science. "Artificial insemination tends to cost less than IVF and is felt to be more 'natural' by some people, but it has a lower success rate. Plus, after freezing, some sperm are less suitable for artificial insemination, so that IVF, which requires fewer sperm, ends up being the better option, even for sperm donated by a known donor."
---
If you need a donor egg and a surrogate…

The same woman can't usually offer both.
Traditional surrogacy agreements, where a surrogate's egg and the sperm of the intended father is used, aren't permitted in most states of Australia. On the other hand, gestational surrogacy agreements, where a surrogate receives an IVF-conceived embryo, conceived using a donated egg and an intended dad's sperm, so that she has no genetic contribution to the child she's carrying, are permitted. It pays to know what's considered legal, depending where you live.
Your egg donor may be known or unknown.
'Known' means it's a relative or a friend who's willing to undergo the procedures required to provide you with eggs. Alternatively, 'unknown' donors can sometimes be sourced via a clinic. It's also legal to advertise for a surrogate in many states – as long as you tick a few boxes first. "For example, in Victoria, you can place an advertisement on a forum, but the ad needs to have government approval," says Rombauts. Either way, it's illegal for an egg donor to receive payment, beyond money that covers the cost of the egg-retrieval process. 

You can't pay someone to be a surrogate in Australia, either.
While you'll often have to pay a surrogate to carry a baby for you overseas if you decide to take that route, commercial surrogacy is illegal in Australia, and some states even have legislation that prevents residents from entering into commercial surrogacy arrangements overseas. Regardless, here in Australia, the only payment that can occur between expecting parents and their surrogate is to reimburse her for expenses related to the pregnancy and birth.

To find a local surrogate, as well as reaching out to family and friends, Surrogacy Australia recommends joining the Australian Surrogacy Community to connect with potential surrogates.

It's (probably) not covered by Medicare.
In order to receive any Medicare rebates related to fertility treatments, or the ART cover offered by private health insurance policies, you'll need to have been diagnosed as being medically infertile. Similarly, if you're using a surrogate, your private health insurance won't cover the pregnancy and birth of baby either. 

Take time to connect with others who've been through the process.
Ashley Scott from Rainbow Families, an organisation that supports LGBTIQA+ families, says it's a smart move. "I think one of the biggest misconceptions about surrogacy is that it'll be a straightforward, easy process," he says. "Typically, it isn't, and there will certainly be obstacles to overcome. Talking to others can help you be prepared for that. 

"Likewise, meeting families who have been successful in having children this way can also be really hopeful and inspirational. At the end of the day, if becoming a parent is important to you and it's something you really want, my advice is to go into it knowing that you'll need to keep working at it – and be prepared to do that work. It's definitely a journey."
---
Where to go for more info

The Victorian Assisted Reproductive Treatment Authority (VARTA). While ART legislation can differ slightly between states, VARTA's website provides comprehensive information about everything from donor conception to surrogacy and the different treatments available. 
Surrogacy Australia. A charity that helps to improve understanding and access to surrogacy in Australia, its website supports Australians who are planning on becoming – or are already – parents via surrogacy arrangements. As well as finding answers to frequently asked questions, you can also gain access to regular webinars, online. 

Rainbow Families. This is a community organisation run by LGBTIQA+ families for LGBTIQA+ families, as well as future parents. Its aim is to foster resilience by connecting, supporting, celebrating and empowering rainbow families.

Growing Families. Another consumer-based, non-profit organisation, as well as helping to bring together surrogates, donors and intended parents, Growing Families also offers support and extensive 'getting started' information, including help around accessing and using an overseas surrogate. 

---
Need a little extra support?
Health Concierge
Whether it's taking you a little longer to fall pregnant than you expected, or you know you'll be needing a bit of extra help, Medibank's Health Concierge service is there to help. You can call 1800 789 414 for support and guidance, available at no extra cost for members with residential hospital cover#. 

Got a health question? 24/7 Medibank nurse phone service
Members with hospital cover can chat to experienced and qualified nurses over the phone to discuss any health questions or concerns and get professional advice on what to do next. Our nurses are available on 1800 644 325~ for round-the-clock health advice.
Optimal me
Medibank has partnered with Monash University to create OptimalMe, a research program designed to help mums-to-be optimise their health before they conceive. The program features tailored health and wellbeing tips and personal guidance on fitness and nutrition. 
If you're planning to have a baby in the next 12 months you may be eligible to take part.  Find out more here

Looking for something else?
Visit Medibank Planning, Pregnancy and Parenting for a range of tools and advice to help you at every stage of your pregnancy journey.
---
Help the way you want it
Contact us 
Call us on 134 190 to speak to a consultant. Alternatively, chat to us 24/7 online.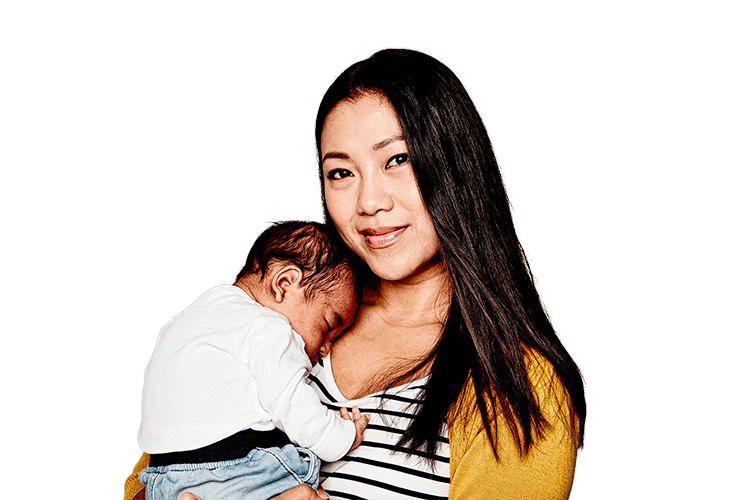 Have questions?
Our team of experts are ready to help!
Enter your postcode to find your nearest store to have a face-to-face chat!
.
Fill in the form below or get in touch by calling our dedicated line 1300 110 086.
We are open on Sundays.
In providing your telephone number, you consent to Medibank contacting you about health insurance.
We'll have someone call you soon to help with any questions you have.
Or, check out our FAQs and guides to help get you started.