We've all heard the saying "age is just a number". But when it comes to fertility, age is so much more than that. It could be the difference between becoming a parent or not. 
Common sense tells us a healthy diet, exercise and limiting alcohol are important when it comes to our fertility. What's not so obvious is the importance of our age. 

So, whether you're older and thinking about a baby, or younger and planning for the future, these are the things you need to know.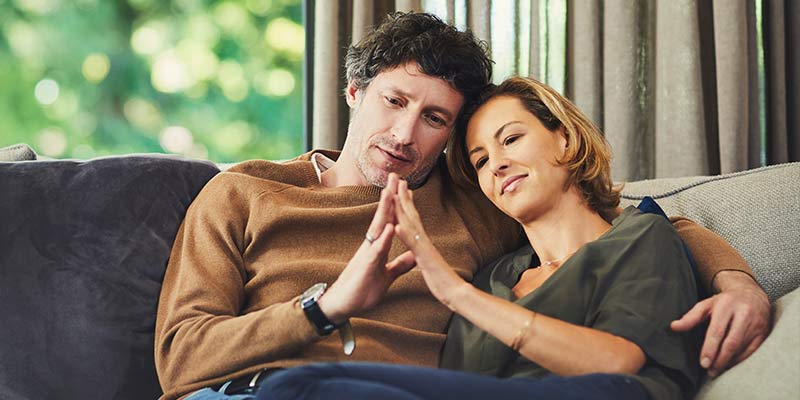 Female fertility
A woman is born with between 1 and 2 million eggs, which is all the eggs she will ever have. As she ages, so do her eggs, with a reduction in both their number and quality.
Generally, a woman's fertility is greatest before 30. It starts to reduce by her early 30s, even more so after 35. By the time she is 40, the chance of getting pregnant in any monthly cycle is about 5 per cent.

This downward trend continues, and by the age of 45, the average chance of getting pregnant each month has dropped to 1 per cent.
After menopause, women are no longer able to conceive naturally. 
"The average age of menopause is about 51 but it's actually rare for a woman to conceive in the 10 years leading up to menopause," says Karin Hammarberg, a fertility researcher at Monash University. 
"The quality of the eggs that are released are compromised, and at age 40, about 75 per cent of eggs are chromosomally abnormal."
The risk of chromosomal abnormalities also increases from one in 385 in women aged 30 to one in 63 in women aged 40, notes Hammarberg.
Similarly, with age comes an increased risk of miscarriage and other rarer complications.
"Waiting too long to start a family and experiencing age-related infertility means potentially missing out on having children or having fewer children than planned," she says.
But isn't this where science comes in? Thanks to the wonders of IVF, thousands of couples have been able to fall pregnant, so it's easy to assume age isn't a barrier – however, this isn't true. 
The age of a woman's eggs impacts IVF success. Between 30 and 34, a woman's chance of having a live birth from a fresh embryo transfer is around 25 per cent. By age 35, this drops to about 16 per cent and from age 40, it's around 5 per cent. 
For women over 45, research has shown that only one live delivery resulted from every 170 IVF cycles.
---
Male fertility 

We've all heard stories of men fathering children in their 80s, but the truth is this is incredibly rare. 
Like female fertility, male fertility is also impacted by age. From the age of 35, sperm quality starts to decline, with a marked decrease after 40.

"Partners of men over 45 take longer to fall pregnant than partners of younger men and are more likely to miscarry," says Hammarberg.

So, with a better understanding of how age affects fertility, what can we do to improve our chances of conception?
---
Lifestyle changes

You can't control your age, but you can control your lifestyle. And regardless of your age, there are many simple, doable changes to your lifestyle that can make a difference, like what you eat, your weight, how much your exercise, the kind of chemicals you're exposed to, and substance use. Read more here.
---
Preserving your eggs

If you're considering freezing your eggs, it's important to know what's involved, including the risks and chances of success. 
The process can be long, complicated and emotionally draining. Initially, you'll do a course of fertility drugs, which usually means daily injections for eight to 14 days, to stimulate your ovaries to produce eggs.  
When the eggs are mature, they're retrieved in an ultrasound-guided procedure under light anaesthetic and frozen and stored in liquid nitrogen.

When you're ready to attempt a pregnancy, the eggs are thawed and fertilised with your partner's or a donor's sperm. If healthy embryos develop, one is transferred to the uterus and any remaining embryos can be frozen for later use.
A small proportion of women have an excessive response to the fertility drugs used to stimulate the ovaries. In rare cases, this causes ovarian hyperstimulation syndrome (OHSS), a potentially serious condition.
So what impacts your chance of falling pregnant? "The two most important factors are a woman's age when their eggs are frozen and the number and quality of eggs stored," says Hammarberg.

She says some eggs may not be suitable for freezing, some may not survive the freezing and thawing processes, and some may not fertilise or develop into normal embryos. 
Of the embryos that are transferred, only some will result in a pregnancy, and some pregnancies miscarry.
It's estimated a woman who freezes 10 eggs at age 44 has about an 8 per cent chance of having a baby, whereas a woman who freezes 10 eggs under the age of 35 has about a 70 per cent chance.
Hammarberg advises that before freezing their eggs, women need to consider such factors as a clinic's success rate for egg freezing and live births resulting from thawed eggs, as well as the amount of eggs needed for a reasonable chance of having a baby.
---
Need a little extra support?
Health Concierge
Whether it's taking you a little longer to fall pregnant than you expected, or you know you'll be needing a bit of extra help, Medibank's Health Concierge service is there to help. You can call 1800 789 414 for support and guidance, available at no extra cost for members with residential hospital cover#. 

Got a health question? 24/7 Medibank nurse phone service
Members with hospital cover can chat to experienced and qualified nurses over the phone to discuss any health questions or concerns and get professional advice on what to do next. Our nurses are available on 1800 644 325~ for round-the-clock health advice.
Optimal me
Medibank has partnered with Monash University to create OptimalMe, a research program designed to help mums-to-be optimise their health before they conceive. The program features tailored health and wellbeing tips and personal guidance on fitness and nutrition. 
If you're planning to have a baby in the next 12 months you may be eligible to take part.  Find out more here

Looking for something else?
Visit Medibank Planning, Pregnancy and Parenting for a range of tools and advice to help you at every stage of your pregnancy journey.
---
Help the way you want it
Contact us 
Call us on 134 190 to speak to a consultant. Alternatively, chat to us 24/7 online.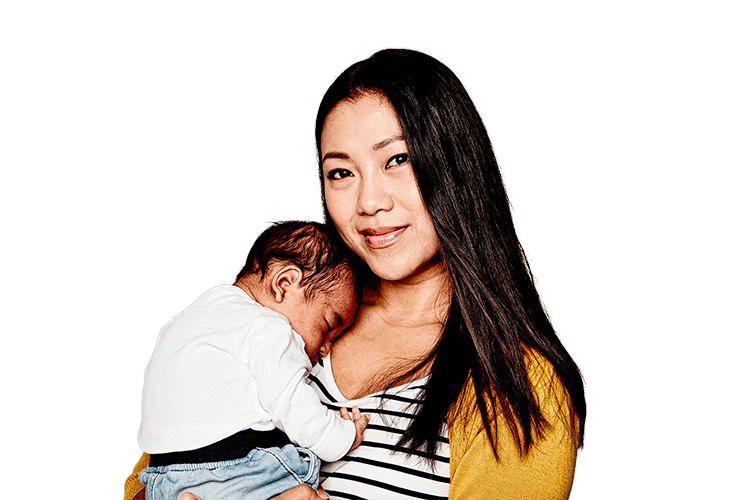 Have questions?
Our team of experts are ready to help!
Enter your postcode to find your nearest store to have a face-to-face chat!
.
Fill in the form below or get in touch by calling our dedicated line 1300 110 086.
We are open on Sundays.
In providing your telephone number, you consent to Medibank contacting you about health insurance.
We'll have someone call you soon to help with any questions you have.
Or, check out our FAQs and guides to help get you started.