It can be tricky to know what to expect after your weight loss surgery. You might notice some changes you hadn't prepared for – or feel frustrated that some things haven't changed as quickly as you'd hoped. This is all normal. Here are four areas where you might notice some changes – and tips on what you can do to help feel your best.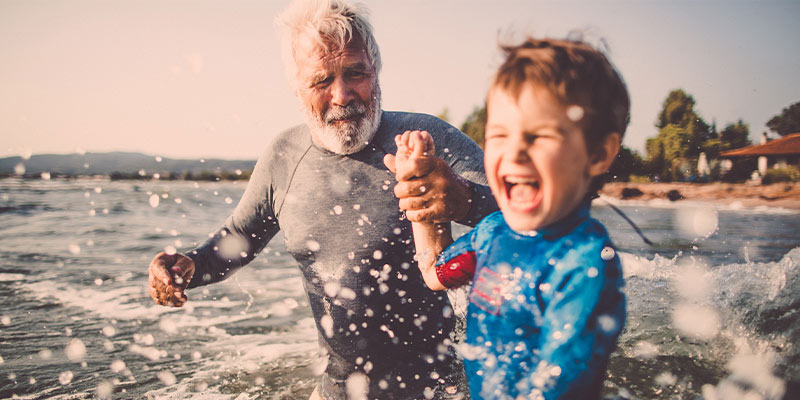 Your social life
Social activities often revolve around food and alcohol, so it's important to think through strategies that will help you feel more comfortable in situations where you feel pressure or temptation to over-indulge.
Should you tell people about your surgery?
There's no right or wrong answer. Some people like to explain why they're making changes so friends or family can provide more support and encouragement to make healthy choices.
Others prefer not to talk so openly about weight loss surgery, often because they worry about being judged. If you decide to be more selective about who you tell, it's a good idea to plan for how you'll deal with social situations.
Think about what you might say to feel more at ease. Some examples could include "I've had a big meal earlier." "I find I feel much better when I eat less." "I'm taking a break from drinking." 

How to prepare for social outings  
Focus on what you enjoy – such as the people you're spending time with, rather than the things you can't eat or drink.
Do some research before you go out. Look for places that do tapas, 'small plates,' or have a good range of healthy entrees. You may be able to ring ahead and discuss ordering smaller portions.
Plan some activities where food and drinks don't take centre-stage. Have your friends join you for a bushwalk, board games, some live music, comedy, etc.  
Talk to others who've had weight loss surgery about their experiences and strategies too. Ask your doctor about support groups in your area or look for online groups where you can share ideas. 
Your body
As you lose weight, your body will obviously change. Remember that it can take 1-2 years to reach your lowest weight, and it's not unusual to gain some weight back, but you'll very likely still weigh much less than before, and your health and wellbeing will still benefit. Talk to your doctor about what you can realistically expect as your body adjusts. 
If you are losing weight to improve your fertility or would like to have a baby it is important that you wait until after the first 12-18 months after surgery before you attempt to fall pregnant.
Extra skin

Losing lots of weight rapidly can lead to a large amount of loose skin. Some people aren't too bothered by this, but for others, the excess skin can be difficult to deal with both physically and emotionally.
Sometimes extra skin can cause chafing and infection, as well as change your appearance and impact your mobility. Strength training to tighten up your muscles can be helpful, and good skin care, compression garments and flattering clothing can help you to look and feel better.
If the excess skin is causing a major impact on your life, you may also consider talking to your doctor about body contouring surgery after your weight has become stable. 
Your mental health and wellbeing

You might experience changes to the way you see yourself, or changes in your relationships with others. Some of these changes may be positive, and some may not. If you're struggling, reach out to your loved ones and talk about how you're feeling or talk to a psychologist or other mental health professional.  
You can also visit our Better Minds hub for advice, guidance and support or call the 24/7 Medibank Mental Health Phone Support to chat to a mental health professional over the phone any time. 
Eating and exercise
Some changes to your meal-time routine can make it easier not to overeat and help with weight loss. Here are a few tips to help you manage your new eating routine: 
Don't skip meals. Eat at regular intervals throughout the day so you don't get too hungry. 
Eat slowly. Take small bites, chew well, and savour the flavours. 
Try using small dishes such as side plates to make it easier to stick to smaller portion sizes, and smaller cutlery to help you take little bites and eat more slowly. 
Cut out distractions like your phone, the telly, or laptop, and focus on what you're eating. A dietitian or psychologist can teach you mindful eating techniques and help you to learn to spot triggers for emotional eating (and develop strategies to help you stop doing that). 
Limit 'liquid kilojoules,' including juice, alcohol, soft drinks, smoothies, milkshakes, cordials and other high calorie drinks. These tend to have lots of kilojoules without making you feel full, which can lead to weight regain. Opt for water instead. You can add sliced fruit and a sprig of mint for a tastier version.
Plan ahead so you have the ingredients you need on hand and prepare extra meals for your freezer to make it easier to eat well when you're busy or exhausted.
Also, did you know as a Medibank member you can earn rewards for eating healthier and moving more? Learn more about Medibank's Live Better health and wellbeing program.

Are you getting the nutrients you need?
In the months and years after your weight loss surgery, there's a risk that you might not be getting enough of certain vitamins and minerals, such as B12, thiamine (vitamin B1) and iron. Your doctor will probably recommend supplements to help keep you well, and it's important to see your GP or dietitian regularly so they can screen to see if you're lacking any nutrients before symptoms develop.
Don't forget to move more too

Gradually increasing your physical activity and reducing the amount of time you're sitting can help you keep the weight off and feel better too. 
Aim for at least 30 minutes of "moderate intensity" activity like yoga or swimming, most days of the week. Your heartrate and breathing should increase, but you should still be able to carry on a conversation. See your doctor or physiotherapist for specific advice on how to safely increase your exercise. 
Remind yourself of the benefits
Sticking to new habits is easier when you remember why you're doing it. Remind yourself of specific benefits you'll experience and what they'll mean to your life. For example, health problems such as diabetes or sleep apnoea might go away or significantly improve, you may need less medicine, you may experience less pain from osteoarthritis, or you may have more energy, to name some of the possible benefits.
Don't be discouraged if you have a down day, or don't achieve your goals one week. Just start the next day fresh, and remember that even small changes to your lifestyle can make a big difference to your wellbeing.
Looking for something else?
Visit our Hospital Assist homepage for a range of tools and advice to help you at every stage of your hospital journey.
Help the way you want it
Contact us 
Call us on 134 190 to speak to a consultant. Alternatively, chat to us 24/7 online.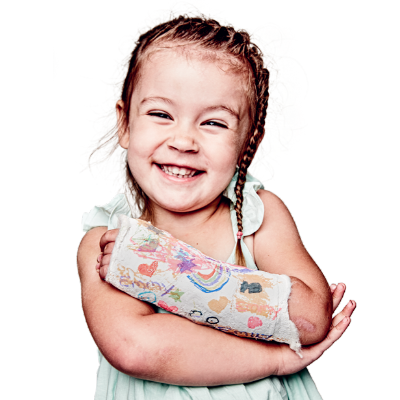 Have questions?
Our team of experts are ready to help!
Enter your postcode to find your nearest store to have a face-to-face chat!
.
Fill in the form below or get in touch by calling our dedicated line 1300 110 086.
We are open on Sundays.
In providing your telephone number, you consent to Medibank contacting you about health insurance.
We'll have someone call you soon to help with any questions you have.
Or, check out our FAQs and guides to help get you started.