If you're thinking of starting a family or are already pregnant, chances are you've heard about the importance of strengthening your pelvic floor. Pelvic floor weakness doesn't only occur when you're pregnant or after childbirth, but supporting the weight of the uterus during pregnancy, vaginal childbirth and constipation (a common side effect of pregnancy) can weaken the pelvic floor.
But how exactly do you go about strengthening those all-important muscles? Here's your need to know on the pelvic floor.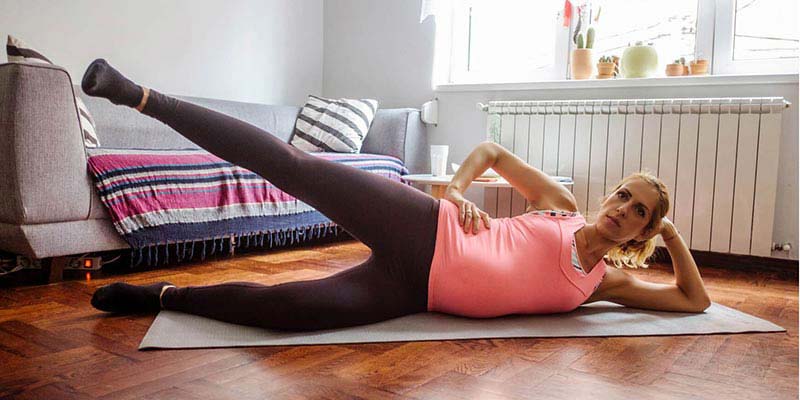 What are the pelvic floor muscles? 
The pelvic floor is a group of muscles and ligaments that support the bladder, uterus and bowel. A strong pelvic floor supports the pelvic organs and prevents issues such as incontinence and prolapse from occurring and helps you control bladder and bowel function. 
In other words our pelvic floor keeps women continent and can prevent leakage from the bladder when exercising. Strong pelvic floor muscles can also support your back and work with your core to reduce your risk of back pain during pregnancy.
How do I know where these muscles are?
Before you start exercising your pelvic floor it's important to get clear on where they are so you can contract them successfully. 
According to the Better Health Channel you can identify these muscles by: 
Inserting one or two fingers into your vagina and try to squeeze them. This is your vaginal sphincter.
Imagine you are passing urine and try stopping the flow in midstream (do not do this while urinating). This is your urethral sphincter. 
Pretend you are trying to stop yourself from passing wind and squeeze tightly. This is your anal sphincter. 
What are the best exercises to strengthen my pelvic floor? 
There are several different ways to exercise your pelvic floor. Ir's recommended that all women exercise their pelvic floor muscles every day to improve strength so find the best method for you and get cracking. 
The Womens.org.au suggest that you sit, stand tall or lie on your back with your knees bent and legs comfortably apart. You can also kneel on your hands and knees. Close your eyes and imagine tightening the muscles you would need to in order to stop passing wind or hold on from passing urine. You should feel a distinct tightening of the muscles. If you can't speak to your GP or ask for help from a women's health physiotherapist to help get you started. 
Once you can feel your pelvic floor muscles engaging, tighten them around your front passage, vagina and back passage as strongly as you can. Hold for three to five seconds and then relax. Repeat up to ten times or until you feel your muscles fatigue. Make sure you rest for a few seconds between each squeeze. 
You can also perform short, quick, strong squeezes and repeat 10 times. 
It's important to make sure you're performing these exercises correctly so make sure to check in with your doctor, physiotherapist or continence advisor to make sure you are doing them correctly.
You can also make sure that you are incorporating your pelvic floor training into everyday life by tightening your muscles every time you cough, sneeze or lift a heavy object. Regular exercises such as walking can also help improve your pelvic floor strength. 
I've been doing my exercises but I can't feel an improvement
It can take weeks or months to notice a substantial improvement in your pelvic floor strength however if you feel like you are not seeing any improvement consult your doctor or women's health physiotherapist. Sometimes at home exercises aren't enough and medical treatment may be needed. 
You can also help to reduce symptoms of weak pelvic floor by maintaining a health body weight, preventing constipation by incorporating plenty of fruit, vegetables and fibre into your diet and seeking medical attention for chronic or ongoing coughs. 
If you are struggling with symptoms of pelvic floor weakness and need support, speak with your doctor. If you are a Medibank member, you can also call 1800 644 325 to speak to a Medibank nurse -- available 24 hours a day, seven days a week.
---
Need a little extra support?
Health Concierge
Eligible members with hospital cover can now talk to a member of our Health Concierge team for advice and guidance on how to have a healthy pregnancy, at no extra cost on 1800 789 414.#
Got a health question? 24/7 Medibank nurse phone service
Members with hospital cover can chat to experienced and qualified nurses over the phone to discuss any health questions or concerns and get professional advice on what to do next. Our nurses are available on 1800 644 325~ for round-the-clock health advice.
Medibank Mental Health Phone Support
Members with Hospital cover can talk with a mental health professional over the phone in relation to any mental health or emotional concern, 24 hours a day 7 days a week by calling 1800 644 325.~

Looking for something else?
Visit Medibank Planning, Pregnancy and Parenting for a range of tools and advice to help you at every stage of your pregnancy journey.
---
Help the way you want it
Contact us 
Call us on 134 190 to speak to a consultant. Alternatively, chat to us 24/7 online.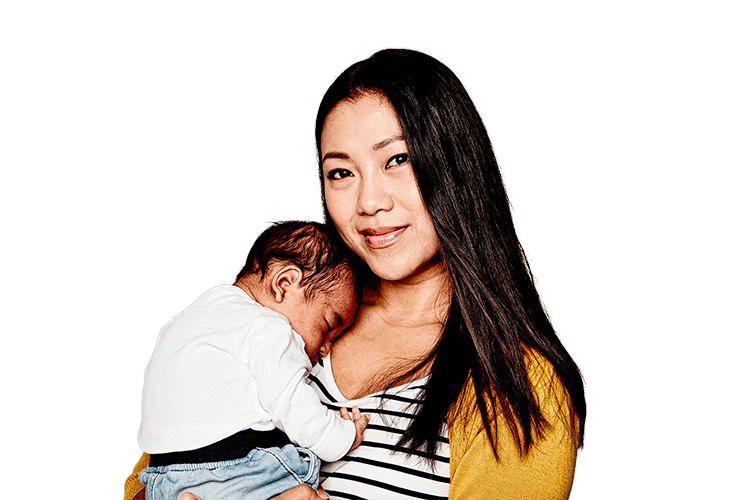 Have questions?
Our team of experts are ready to help!
Enter your postcode to find your nearest store to have a face-to-face chat!
.
Fill in the form below or get in touch by calling our dedicated line 1300 110 086.
We are open on Sundays.
In providing your telephone number, you consent to Medibank contacting you about health insurance.
We'll have someone call you soon to help with any questions you have.
Or, check out our FAQs and guides to help get you started.