When you're getting ready to welcome a baby into your life, you've probably already thought to prepare things like the cot, pram, change table and nappies.
But one thing that might not be front of mind when you have a new baby is the long list of forms and paperwork you'll need to make your way through.

This life admin can be an unwelcome distraction when you'd rather be spending those precious first few days with your new, special little human, but it's essential to make sure your baby gets the best start in life.
Here's your baby admin checklist to help make this process easier.

Before your baby is born

As eager as you are for your baby to arrive, there are certain things you'll want to tackle before the sleep deprivation hits you:
Private health insurance. Health funds have different rules about when you need to add your baby to your cover, which means your baby may not be automatically covered from birth. Contact your private health insurer early to find out what you need to do when your baby is born. If you don't have private health insurance yet, consider how it could be of use once your baby comes along.

Investigate your eligibility for government family payments such as Family Tax Benefit, Parental Leave Pay and Dad and Partner Pay.

Consider life insurance. As a new parent, you'll have a lot of new responsibilities. Life insurance can be a simple way to give yourself peace of mind that your family will be financially protected if something were to happen to you. Find out more about Medibank's range of Life Insurance options.
 
Immediately after your baby is born
Fill in the forms in your Parent Pack. After your baby is born, you'll get a Parent Pack from your hospital or midwife. This pack contains some pretty important documents, like your Newborn Child Declaration. You'll need to complete this form in order to finalise your claim for Family Tax Benefit, Parental Leave Pay or other government payments.
Register your baby's birth. The hospital will give you the details on how to register your baby's birth. You need to do this within 60 days. It's convenient to do this online, but in Northern Territory and Western Australia you need to fill out a paper form.

Add your child to Medicare. It's a good idea to register your child with Medicare at the earliest opportunity. To register your new family member with Medicare, you must complete the full Newborn Child Declaration form and return it to a Medicare service centre or by post.
Add your child to your private health insurance cover. Your health insurance may not automatically include your new baby, so you'll need to add them as soon as possible after birth. That way you'll have the assurance of knowing they are covered if they need to be admitted to hospital as an inpatient and won't have to serve waiting periods. Read more about adding your baby to your cover.
Arrange health checks. At the time of birth you should receive a Child Health Record booklet to keep track of your baby's development. Your health professional will record things like your baby's weight, measurements, vaccinations and any other important health information. In the first year after birth, the recommended health checks are at:

1 to 4 weeks.

6 to 8 weeks
6 to 9 months
Mum should visit the GP for a postnatal check-up 5-10 days after giving birth, and six weeks after the birth.
At one month old

Book your childcare spot. If you plan to return to work and are looking to enrol in childcare, it's a good idea to put your baby's name down on the waitlist as soon as possible, as childcare centres can have long waiting lists. It's also recommended that you put your baby's name on the waitlists of several childcare centres as your first choice may not have an available spot by the time you need to return to work.
Put your baby's name down on private school enrolment lists. If you wish to send your baby to a private school once they reach school age, you should consider putting your baby's name on your chosen school's waitlist. Some waitlists can be so long that parents put their children on waitlists for their chosen schools the day they are born.
At two months old
Arrange two-month vaccinations with your GP.
Complete your birth certificate application. 
If you didn't order the birth certificate when you registered the birth, now's a good time to go online to your local Registry of Births, Deaths and Marriages to order one.
It can feel overwhelming, but remember – thousands of babies are born and registered every day with few hiccups! Keep checking off the items on this list at the appropriate time and you'll feel much more on top of it, so you can enjoy your new baby.
---
Need a little extra support?
Sleep and settling
Our sleep and settling support line, delivered by Tresillian's specialist nurses, is here to help eligible members with hospital cover, at no extra cost on 1800 973 573. ∓
Medibank Mental Health Phone Support
Members with Hospital cover can talk with a mental health professional over the phone in relation to any mental health or emotional concern, 24 hours a day 7 days a week by calling 1800 644 325.~
Health Concierge
Eligible members with hospital cover can now talk to a member of our Health Concierge team for advice on how to have a healthy pregnancy, at no extra cost on 1800 789 414.#
Looking for something else?
Visit Medibank Planning, Pregnancy and Parenting for a range of tools and advice to help you at every stage of your pregnancy journey.
---
Help the way you want it
Contact us 
Call us on 134 190 to speak to a consultant. Alternatively, chat to us 24/7 online.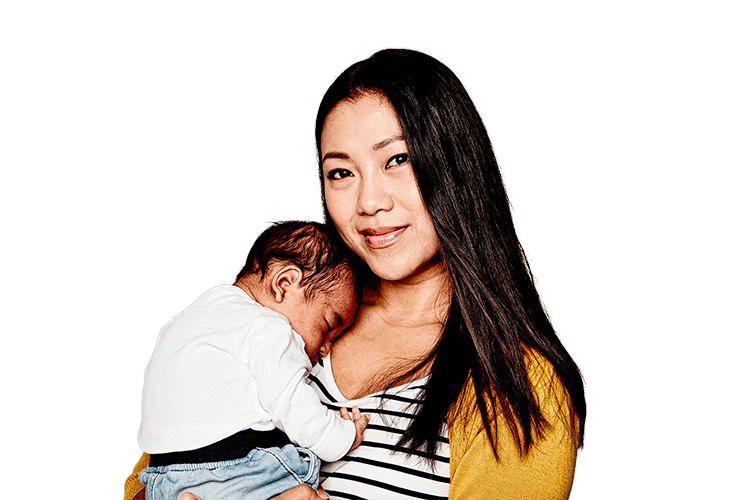 Have questions?
Our team of experts are ready to help!
Enter your postcode to find your nearest store to have a face-to-face chat!
.
Fill in the form below or get in touch by calling our dedicated line 1300 110 086.
We are open on Sundays.
In providing your telephone number, you consent to Medibank contacting you about health insurance.
We'll have someone call you soon to help with any questions you have.
Or, check out our FAQs and guides to help get you started.