Did you know that your health cover doesn't automatically include your baby?
This is important if your baby needs to be admitted to hospital as an inpatient (for example, if they need treatment in a special care nursery or neonatal intensive care unit). If you're expecting a multiple birth, you'll also need to make sure each baby is included in your cover. This is because your second or subsequent babies are separately admitted to hospital as inpatients, which means the hospital will charge a separate accommodation fee.
How do I add my baby?
If you're on a single policy, you'll need to add your baby to your cover within two months of their birth to avoid them having to serve all applicable waiting periods (see below for further information on waiting periods). 
This will change your cover scale to single parent family membership where higher premiums will apply.
If you are on a couple or family policy, you have a bit longer, but it's a good idea to call soon after your baby is born so you don't forget.1 
Call us on 132 331 to add your baby to your cover.
[1] You'll need to add your baby within 12 months of their birth to ensure your baby is included in your cover from birth.
What will Medibank pay benefits toward? 
If you have Medibank Hospital cover that includes pregnancy and birth services, and you have served the 12-month waiting period, we'll pay benefits towards:

overnight and same day hospital accommodation in a private hospital (less any applicable excess)
intensive care 
medical services where a Medicare rebate applies
overnight and same-day accommodation in a shared room if you're a private patient in a public hospital (less any applicable excess)
You'll need to pay any hospital excess and/or per-day payment (also known as a co-payment) that applies to your level of cover. There may be other expenses that you'll need to pay, such as TV hire, newspapers, parking or other items such as crutches. The hospital should discuss any charges with you.

Waiting periods
Waiting periods may apply for both Hospital and Extras cover. For pregnancy and birth services and pre-existing conditions, there is a  12 month waiting period from the time that you became insured or changed your cover to include new or upgraded services. This waiting period applies regardless of the baby's due date or whether you were pregnant at the time of taking out or upgrading your cover to include pregnancy and birth services.

Medibank won't pay benefits towards any items that you purchase or services you receive while you're serving a waiting period.
For more information

Please see the Cover Summary or Member Guide for more information. 
---
Need a little extra support?
Health Concierge
Whether it's taking you a little longer to fall pregnant than you expected, or you know you'll be needing a bit of extra help, Medibank's Health Concierge service is there to help. You can call 1800 789 414 for support and guidance, available at no extra cost for members with residential hospital cover#. 

Got a health question? 24/7 Medibank nurse phone service
Members with hospital cover can chat to experienced and qualified nurses over the phone to discuss any health questions or concerns and get professional advice on what to do next. Our nurses are available on 1800 644 325~ for round-the-clock health advice.
Optimal me
Medibank has partnered with Monash University to create OptimalMe, a research program designed to help mums-to-be optimise their health before they conceive. The program features tailored health and wellbeing tips and personal guidance on fitness and nutrition. 
If you're planning to have a baby in the next 12 months you may be eligible to take part.  Find out more here

Looking for something else?
Visit Medibank Planning, Pregnancy and Parenting for a range of tools and advice to help you at every stage of your pregnancy journey.
---
Help the way you want it
Contact us 
Call us on 134 190 to speak to a consultant. Alternatively, chat to us 24/7 online.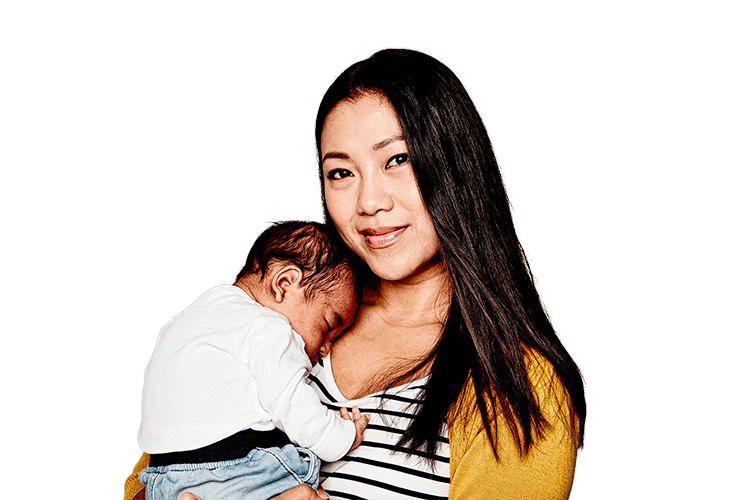 Have questions?
Our team of experts are ready to help!
Enter your postcode to find your nearest store to have a face-to-face chat!
.
Fill in the form below or get in touch by calling our dedicated line 1300 110 086.
We are open on Sundays.
In providing your telephone number, you consent to Medibank contacting you about health insurance.
We'll have someone call you soon to help with any questions you have.
Or, check out our FAQs and guides to help get you started.