It's no secret that pregnancy can be a stressful time.

There are many unknowns, but making informed decisions about the birth experience, like whether you'll go through the public or private system, is one of those things that can help put your mind at ease. Read on to find out the differences between the two systems when it comes to choice, continuity of care and costs, and if health insurance is right for you.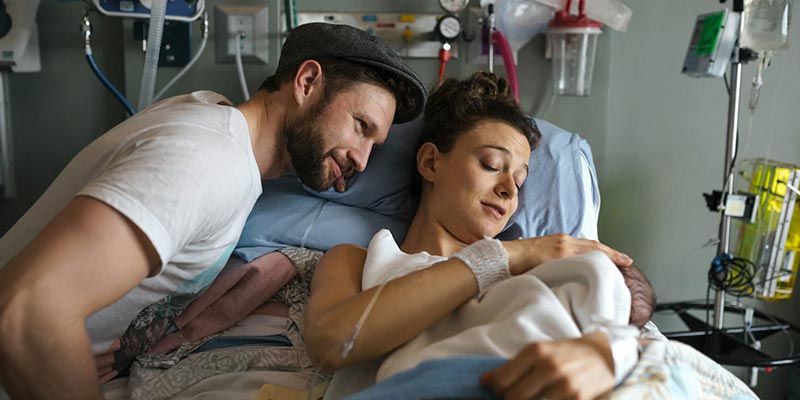 Choosing your specialist
One of the key benefits of the private system is freedom to choose your obstetrician. This means you can do your own research and make an informed decision about who provides your obstetric care. 
The type of care you receive in the public system depends on a number of factors, including the options at your hospital and whether your pregnancy is considered high, medium or low risk. Some common options include:

Antenatal clinic care: Appointments take place in your maternity hospital's outpatient or community clinic, you won't be able to choose which midwives or obstetricians you see. 
GP shared care: Your care is shared between your GP and your maternity hospital. You will have some level of choice about your GP, but they must have special training, and have an agreement with the hospital you plan to give birth in. 
Midwifery-led care: You will be assigned a midwife, or team of midwives to care for you throughout pregnancy. If you're leaning more towards midwifery-led care, it's best to speak to your GP about this early on as there can be waiting lists. Additionally, some hospitals only accept low risk pregnancies into their midwifery programs.
Continuity of care

Continuity of care simply means seeing the same specialist throughout pregnancy - something that's very important for many women. As a private patient, the specialist you choose at the beginning is generally the same person who sees you throughout your pregnancy. Just be aware that because doctors don't work 24/7, they will often form trusted partnerships with other obstetricians in case they can't be there themselves. Many people find it useful and comforting to see a doctor they know and trust oversee their birthing journey. 
With antenatal clinic care in the public system, it's likely that you'll see a number of different staff from the clinic throughout your care. There are options however, such as midwife-led care and GP-shared care that allow for some level of continuity of care.

Medibank Clinical Director, Dr Sue Abhary, says: "Here in Australia, we're lucky to have a public health system which provides outstanding comprehensive healthcare. However, for those who wish to choose their obstetrician and see that same specialist throughout their pregnancy and birth, the private system may provide a more appropriate option."

Can I have my own room?

While private rooms are always dependent on bed availability and clinical need, you're more likely to have your own room if you've got health insurance.
Out-of-pocket costs
In Australia, the universal healthcare system. means those who receive pregnancy care as a public patient in the public system generally have little or no out-of-pocket costs. Those who choose to go through the private system with an obstetrician face higher out-of-pocket costs, including the cost of seeing an obstetrician for appointments outside hospital. You may also have to pay out-of-pocket costs for the birth of your baby, depending on your excess and how much your obstetrician and hospital charge. However, many feel the extra cost is worth it for their peace of mind and the choice it gives them. 
Every health insurance product is different, so if you're likely to use your health insurance for childbirth, check that pregnancy and birth is included in your policy.  A 12-month waiting period applies to pregnancy and birth hospital admissions. 

---
Need a little extra support?
Health Concierge
Whether it's taking you a little longer to fall pregnant than you expected, or you know you'll be needing a bit of extra help, Medibank's Health Concierge service is there to help. You can call 1800 789 414 for support and guidance, available at no extra cost for members with residential hospital cover#. 

Got a health question? 24/7 Medibank nurse phone service
Members with hospital cover can chat to experienced and qualified nurses over the phone to discuss any health questions or concerns and get professional advice on what to do next. Our nurses are available on 1800 644 325~ for round-the-clock health advice.
Optimal me
Medibank has partnered with Monash University to create OptimalMe, a research program designed to help mums-to-be optimise their health before they conceive. The program features tailored health and wellbeing tips and personal guidance on fitness and nutrition. 
If you're planning to have a baby in the next 12 months you may be eligible to take part.  Find out more here

Looking for something else?
Visit Medibank Planning, Pregnancy and Parenting for a range of tools and advice to help you at every stage of your pregnancy journey.
---
Help the way you want it
Contact us 
Call us on 134 190 to speak to a consultant. Alternatively, chat to us 24/7 online.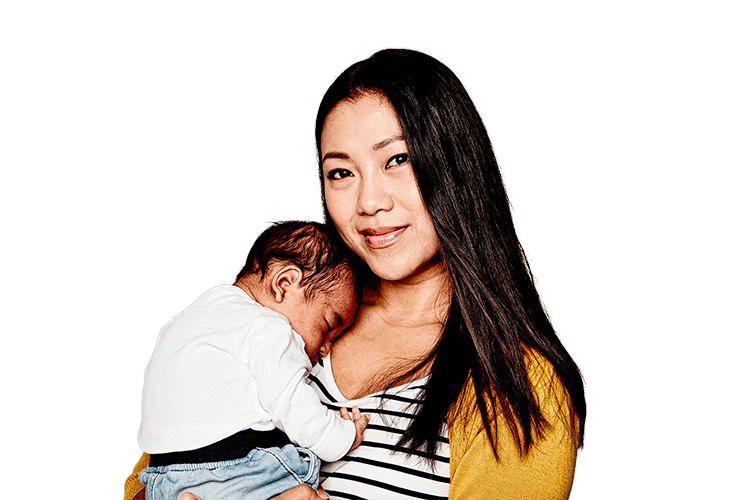 Have questions?
Our team of experts are ready to help!
Enter your postcode to find your nearest store to have a face-to-face chat!
.
Fill in the form below or get in touch by calling our dedicated line 1300 110 086.
We are open on Sundays.
In providing your telephone number, you consent to Medibank contacting you about health insurance.
We'll have someone call you soon to help with any questions you have.
Or, check out our FAQs and guides to help get you started.