Have you been trying to fall pregnant for the past year with no luck? You could be among the one in 10 Australian women of reproductive age living with endometriosis.
Symptoms can be very different between different women and girls, which may be part of the reason endometriosis is so difficult to diagnose. Despite being common, it takes an average of seven to 12 years for someone to be diagnosed.
Read on to find out more about endometriosis, how it can affect conception and pregnancy, as well as tips for women with the condition looking to start a family.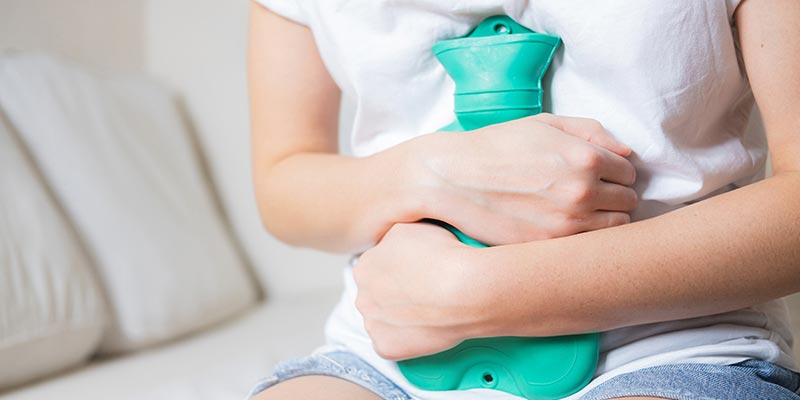 What is endometriosis?
Endometriosis occurs when tissue similar to the lining of the uterus, called the endometrium, grows outside of the uterus, often in places like the ovaries, fallopian tubes, bowel and bladder. Symptoms can include painful periods, pain between periods, pain during and after sex, and discomfort when using your bowel or bladder. But symptoms can vary greatly, and many women with endometriosis don't have any symptoms. 
For a long time, period pain has been accepted as a normal part of life, but for many women it could be a sign of something more serious.

Can you get pregnant with endometriosis?

Endometriosis may have a direct effect on the tubes and ovaries by causing scar tissue in and around these areas, restricting movement during ovulation and conception. The disease may also affect the quality of egg production and the way the new embryo settles into the uterine lining to start growing. This means that about 30 percent of women with endometriosis will have trouble getting pregnant. But although it can be more difficult, most women with endometriosis are able to have children. 
The effect of endometriosis on pregnancy
Most women will have healthy pregnancies and babies without complications. Sometimes symptoms improve during pregnancy as a result of changes to hormones, but this may only be temporary. 
If you suffer from endometriosis and are struggling to conceive, book in to see your GP or gynaecologist for a check-up. They'll be able to do a full examination and discuss your options with you.
A safe pregnancy and delivery 
Endometriosis has been linked to an increased risk of some complications. For example, women with endometriosis are more likely to have a baby born before 37 weeks. There is also a slightly higher than average risk of bleeding in the third trimester.  
If you're pregnant and have endometriosis, it's important to: 
Inform your GP, gynaecologist and all other specialists of your condition
---
Need a little extra support?
Health Concierge
Whether it's taking you a little longer to fall pregnant than you expected, or you know you'll be needing a bit of extra help, Medibank's Health Concierge service is there to help. You can call 1800 789 414 for support and guidance, available at no extra cost for members with residential hospital cover#. 

Got a health question? 24/7 Medibank nurse phone service
Members with hospital cover can chat to experienced and qualified nurses over the phone to discuss any health questions or concerns and get professional advice on what to do next. Our nurses are available on 1800 644 325~ for round-the-clock health advice.
Optimal me
Medibank has partnered with Monash University to create OptimalMe, a research program designed to help mums-to-be optimise their health before they conceive. The program features tailored health and wellbeing tips and personal guidance on fitness and nutrition. 
If you're planning to have a baby in the next 12 months you may be eligible to take part.  Find out more here

Looking for something else?
Visit Medibank Planning, Pregnancy and Parenting for a range of tools and advice to help you at every stage of your pregnancy journey.
---
Help the way you want it
Contact us 
Call us on 134 190 to speak to a consultant. Alternatively, chat to us 24/7 online.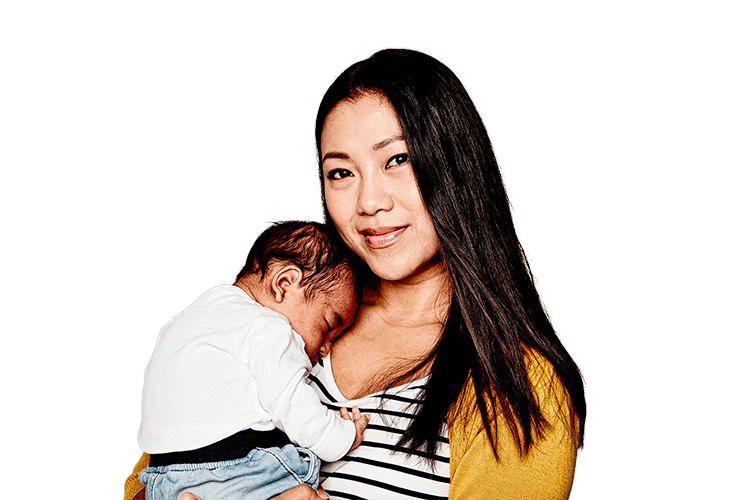 Have questions?
Our team of experts are ready to help!
Enter your postcode to find your nearest store to have a face-to-face chat!
.
Fill in the form below or get in touch by calling our dedicated line 1300 110 086.
We are open on Sundays.
In providing your telephone number, you consent to Medibank contacting you about health insurance.
We'll have someone call you soon to help with any questions you have.
Or, check out our FAQs and guides to help get you started.