Childbirth and becoming a new mum is a life-changing experience. But what about the physical and emotional trauma that can come along with it? According to Medibank research, 74% of the 1025 women who were surveyed experienced an injury or condition as a result of having vaginal childbirth in the last 5 years. And what's most worrying is that 1 in 5 women (22%) said they're not comfortable talking about their injuries with anyone -- believing there to be a stigma around discussing these.
If childbirth-related injuries and conditions are so common, why aren't we talking about them? We spoke to Amy and Helen from Eastside Midwives, and new mum Amber-Lea to learn more. Watch the video to hear what they had to say.
Most common conditions facing women
Perineal tears were one of the most prevalent injuries reported, affecting 43% of women. This was followed by haemorrhoids, at 38%, damage to the pelvic floor and urinary incontinence -- both at 31%. Additionally, of those who experienced a childbirth-related injury or condition, 62% were still experiencing symptoms more than a year after birth.
Perineal tears are one of the most common injuries women report after vaginal birth. The Australian Institute of Health and Welfare found that in 2018, three quarters of women had a tear or cut after giving birth vaginally. Less than 3% had a more severe 'third or fourth degree laceration.'
The stigma around childbirth-related injuries
According to the Medibank research, more than half of the women (52%) thought there was a stigma around childbirth-related injuries and conditions. This could explain why 20% of women delayed seeking medical treatment for their injuries until symptoms persisted or worsened, and 21% still hadn't sought treatment for their symptoms up to 5 years after giving birth.
---
Need a little extra support?
Health Concierge
Eligible members with hospital cover can now talk to a member of our Health Concierge team for advice and guidance on how to have a healthy pregnancy, at no extra cost on 1800 789 414.#
Got a health question? 24/7 Medibank nurse phone service
Members with hospital cover can chat to experienced and qualified nurses over the phone to discuss any health questions or concerns and get professional advice on what to do next. Our nurses are available on 1800 644 325~ for round-the-clock health advice.
Medibank Mental Health Phone Support
Members with Hospital cover can talk with a mental health professional over the phone in relation to any mental health or emotional concern, 24 hours a day 7 days a week by calling 1800 644 325.~

Looking for something else?
Visit Medibank Planning, Pregnancy and Parenting for a range of tools and advice to help you at every stage of your pregnancy journey.
---
Help the way you want it
Contact us 
Call us on 134 190 to speak to a consultant. Alternatively, chat to us 24/7 online.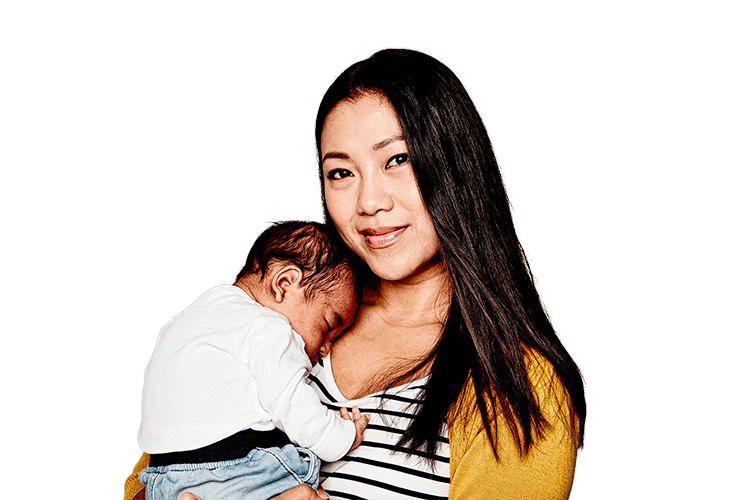 Have questions?
Our team of experts are ready to help!
Enter your postcode to find your nearest store to have a face-to-face chat!
.
Fill in the form below or get in touch by calling our dedicated line 1300 110 086.
We are open on Sundays.
In providing your telephone number, you consent to Medibank contacting you about health insurance.
We'll have someone call you soon to help with any questions you have.
Or, check out our FAQs and guides to help get you started.