Weight loss surgery, also known as bariatric surgery, can have many important benefits. It can reverse type 2 diabetes, help you manage and improve symptoms of long-term health issues, reduce your risk of heart problems and more. In this article we'll outline what you can do before your surgery to help with your recovery and get the best possible results.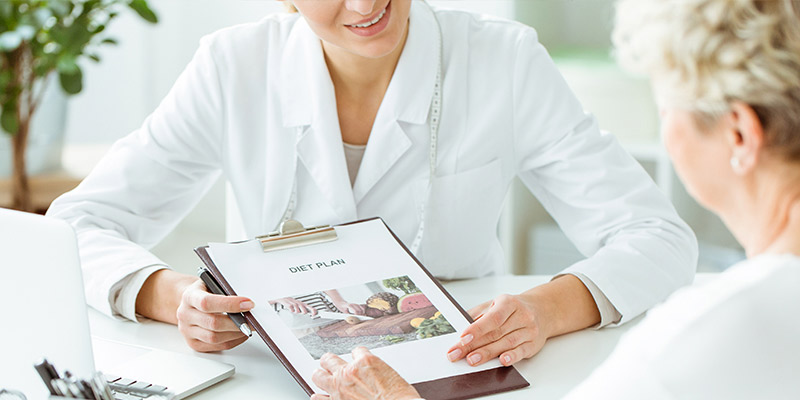 Boost your health before surgery

Your doctor will probably recommend some changes to your diet to help you lose weight and improve your nutrition before your gastric band, gastric sleeve or gastric bypass surgery. The healthier you are before you go to hospital, the better your body can cope with the stress of surgery. Making changes to your lifestyle in the weeks before surgery can also help reduce complications.
What to eat before weight loss surgery
It's common for people to have low levels of important nutrients before and after weight loss surgery. Studies have shown that up to 80 per cent of people having bariatric surgery were lacking in vitamin D, 35 per cent had below the recommended levels of iron, and 25 per cent didn't have enough folate. Because of this, your doctor will probably recommend that you see a dietitian to screen for any nutritional issues and treat them with supplements before your surgery. Weight loss surgery can also change the way your body absorbs and uses vitamins and minerals, so you'll need to continue screening after your procedure. Most people will need supplements.
Pre-surgery weight loss
Your doctor may advise you to lose some weight before the surgery to reduce the chance of infection, problems with the wound and other complications, and shorten your surgery time. Weight loss  can also reduce the size of your liver, which makes the procedure technically easier and thus safer. 
You'll probably need to go on what's called a "very low energy diet" two to four weeks before the surgery.  This means you'll be reducing the number of kilojoules that you eat and drink, and may be given meal replacements. If you have type 2 diabetes, this can help improve your blood glucose levels. Your doctor may ask you to monitor your blood glucose levels more closely and might need to adjust some of the medicines you're taking.

Some important tips to remember when you are on a low energy diet: 

Drink at least two litres of water a day to stay well hydrated.

There is a risk of constipation. Your doctor or dietitian may recommend fibre supplements.
Bad breath can be a common side effect of an intensive, very low energy diet, but sugar-free gum or mints can help.

The first few days of a very low energy diet are usually the hardest. Remind yourself that it'll get easier.

Talk to your doctor about any medicines you're taking, especially medicines for diabetes or blood pressure. They may need to adjust the doses. 
Quitting smoking before weight loss surgery
Stopping smoking before surgery can help you heal faster and reduce the risk of infection and other complications. Try to quit as early as you can before your surgery to get the most benefits. Getting support from your GP or a free service such as Quitline® increases the chance you'll be successful. Encourage family members who smoke to try to quit as well. Contact Quitline® on 13 78 48 or visit www.quitnow.gov.au.
How do you mentally prepare for weight loss surgery?

Bariatric surgery can be a daunting prospect, and you may want to talk to your doctor about seeing a mental health professional prior to confirming your surgery. A mental health professional can also help with strategies for dealing with challenges that might arise as you adjust to life after surgery.  If you have a history of mental health issues, it's especially important to get treatment before your surgery.
Preparing for hospital and beyond

Good preparation can set you up for a smooth recovery. Your doctor will give you specific instructions on how to prepare, but some things to consider before surgery include:
Plan to take it easy at first. Be prepared to take it easy for at least 24 hours after surgery. You may need to arrange time off work and other commitments. Read more about getting organised before surgery. 
Arrange transport home. You'll probably need someone to drive or accompany you home from hospital. 
Ask your doctor about fasting. You may be instructed to stop eating or drinking for a certain amount of time before your surgery. 

Be as active as you can. Talk to your doctor or exercise physiologist about how to safely exercise before your surgery. Improving your fitness can help support weight loss and help you cope better with the surgery. 

Take an active role. Learn as much as you can about your surgery, and don't be afraid to ask questions. It's especially important to be realistic and know what to expect after your weight loss surgery. Read more about questions to ask before surgery. 


Need a little extra support?
Going to hospital?
If you're an eligible member with hospital cover you can speak to our Health Concierge# to get support and guidance before and after your hospital stay. Call 1800 789 414 between 9am—5pm AEST (Mon-Fri). Just be sure to have your Medibank membership details ready.
Got a health question? 24/7 Medibank nurse phone service
Members with hospital cover can chat to experienced and qualified nurses over the phone to discuss any health questions or concerns and get professional advice on what to do next. Our nurses are available on 1800 644 325~ for round-the-clock health advice. 
Looking for something else?
Visit our Hospital Assist homepage for a range of tools and advice to help you at every stage of your hospital journey.
Help the way you want it
Contact us 
Call us on 134 190 to speak to a consultant. Alternatively, chat to us 24/7 online.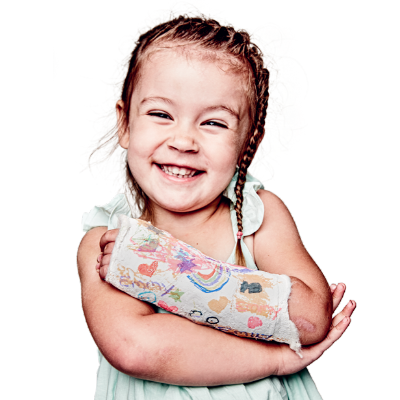 Have questions?
Our team of experts are ready to help!
Enter your postcode to find your nearest store to have a face-to-face chat!
.
Fill in the form below or get in touch by calling our dedicated line 1300 110 086.
We are open on Sundays.
In providing your telephone number, you consent to Medibank contacting you about health insurance.
We'll have someone call you soon to help with any questions you have.
Or, check out our FAQs and guides to help get you started.