Understanding your procedure: What is a sleep study?
A sleep study helps to diagnose sleep disorders, for example, sleep apnoea. During a sleep study, doctors measure your brain and body activity to check your sleep cycles.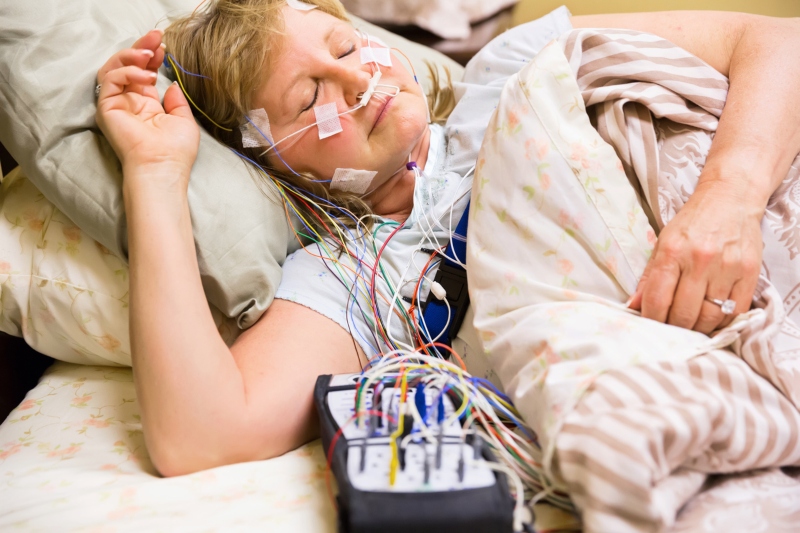 What can a sleep study diagnose?
Sleep studies can be used to diagnose a range of sleep disorders, including: 
Sleep-related breathing disorders, for example sleep apnoea. Conditions where your breathing momentarily pauses and then restarts while sleeping.  
Limb movement disorder (also known as restless leg syndrome). Where you are unable to stop moving your legs while sleeping. 
Parasomnias. A range of sleep disorders that include sleepwalking and sleep  terrors. 
Narcolepsy. Symptoms can include extreme tiredness during the day, and sudden episodes of sleep.  
Sleep studies can also be used to develop a treatment plan. For example, a sleep study done with a Continuous Positive Airway Pressure (CPAP) mask to test its effectiveness at improving your sleep apnoea.  
Sleep studies for children
Sleep disorders are also common in childhood. In certain situations, children may be referred to a specialist for further investigation using a sleep study. You can read more about children going to hospital here. 

What happens during a sleep study? 
During a sleep study, doctors collect data about your brain activity, breathing, heart rate and movement using sensors. 
A sleep technician attaches these sensors before you go to bed. The sensors shouldn't hurt, but some people find them uncomfortable or restrictive because of the cords attaching sensors to a central box. You will still be able to turn over in bed, but you may need to call the technician if you need to use the bathroom. 
Overnight, the sleep technician monitors you using a special camera to make sure none of the sensors come off. While some people may find the situation or sensors uncomfortable, many people find they only take slightly longer to fall asleep, and there is still enough data collected to make a diagnosis. 
In the morning, the sleep technician removes the sensors, and you will be discharged.  Your results will be reviewed by the technician and your specialist and discussed with you at your follow up appointment. 
Preparing for a sleep study
While sleep studies are usually conducted in hospitals and clinics, they are not an invasive procedure which means they only require minor preparation. 
Call us on 132 331 before booking in a sleep study. We can check your cover and provide advice to help reduce your out-of-pocket costs. It's also important to note, that we only pay benefits for inpatient services (where you are admitted to a hospital as a private patient) and the service is included in your cover.
Ask your specialist and hospital about any out-of-pocket costs you might have. They should provide it to you in writing and, if you agree, this is known as Informed Financial Consent.
A week before:
If you haven't already, should speak with your treating team to:
Confirm date and time
Confirm whether it's ok to take your regular medications on the day, and what time you should take them
Check about body hair, which may need to be clean shaven for the electrodes to make contact and adhere to the skin
It is also worth organising transport to and from the clinic or hospital, including parking options if you plan to drive yourself. 
On the day: 

Keep to your regular routine
Avoid alcohol or caffeine 
Avoid afternoon napping
Avoid using any lotions on your skin or hair which may prevent the sensors sticking to your body. 
What to pack: 
Your appointment letter
Your normal medications (either in their original boxes or with a list of the dose and when you take them)
Your Medicare and Medibank cards
Loose, comfortable clothes that button at the front
Clean clothes for the following day
Non-slip shoes or slippers
Toiletries
Mobility aids (put name labels on if you are able)
Visual or hearing aids (don't wear contact lenses) 
A pillow (optional)
Entertainment - something to do or read during your stay (you may or may not have a television) 
Your mobile phone and charger
Your CPAP machine (if you have one) 
Do not bring money or valuables such as jewellery.
Recovering after a sleep study 

Given the nature of sleep studies, most people return to normal life after discharge. Some people may experience minor skin irritation from the sensors. Speak to your specialist if you are concerned. 
Need a little extra support?
Going to hospital?
If you're an eligible member with hospital cover you can speak to our Health Concierge# to get support and guidance before and after your hospital stay. Call 1800 789 414 between 9am—5pm AEST (Mon-Fri). Just be sure to have your Medibank membership details ready.
Got a health question? 24/7 Medibank nurse phone service
Members with hospital cover can chat to experienced and qualified nurses over the phone to discuss any health questions or concerns and get professional advice on what to do next. Our nurses are available on 1800 644 325* for round-the-clock health advice.
Looking for something else?
Visit our Hospital Assist homepage for a range of tools and advice to help you at every stage of your hospital journey.
Help the way you want it
Contact us 
Call us on 134 190 to speak to a consultant. Alternatively, chat to us 24/7 online.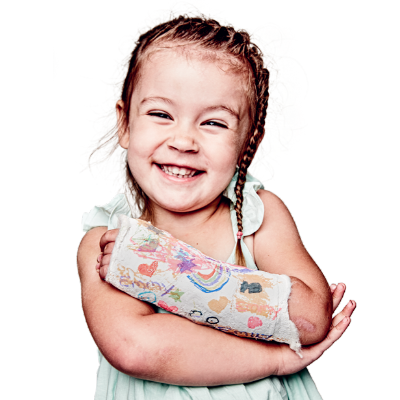 Have questions?
Our team of experts are ready to help!
Enter your postcode to find your nearest store to have a face-to-face chat!
.
Fill in the form below or get in touch by calling our dedicated line 1300 110 086.
We are open on Sundays.
In providing your telephone number, you consent to Medibank contacting you about health insurance.
We'll have someone call you soon to help with any questions you have.
Or, check out our FAQs and guides to help get you started.