Medibank is for better health, here and abroad
Medibank Travel Insurance gives you leading hospital, accident and medical evacuation cover while you're travelling. And with our Comprehensive plans, you'll be covered for a host of other surprises like lost luggage, cancelled bookings and rental car insurance excess.
$Unlimited overseas medical ¹
Cover for hospital treatment and medical evacuation
$Unlimited cancellations ²
Expense cover for accommodation and other pre-paid travel costs cancelled due to unforeseen circumstances
Pre-existing conditions ³
Cover for pre-existing medical conditions like asthma and allergies
Children covered free ⁴
Accompanied children or grandchildren under 21 are covered for free
Your insurance shouldn't go on holiday too
Our team of experienced doctors, nurses, travel consultants and case managers are here for you, 24/7. They can help:
find you appropriate medical treatment
monitor your medical care
pay larger medical bills directly to the hospital ~
arrange your medical evacuation
change onward travel plans
replace lost travel documents or credit cards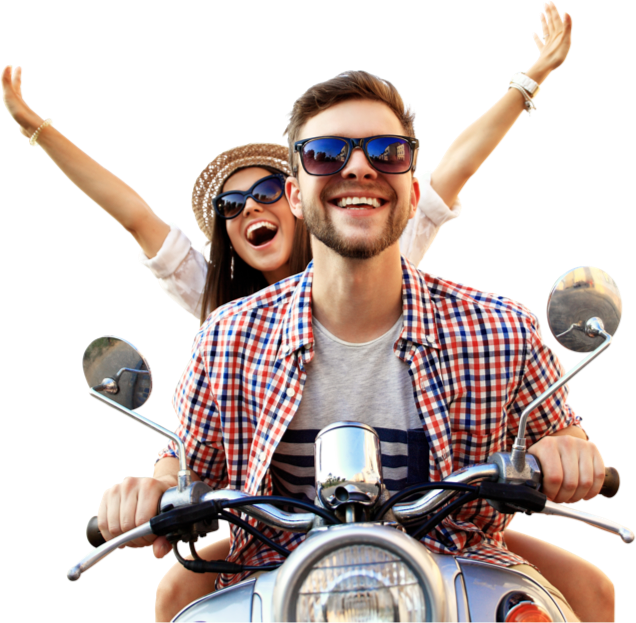 Travel insurance options
Whether you travel once a year or you're a frequent flyer, we've got you covered with single and annual multi-trip options.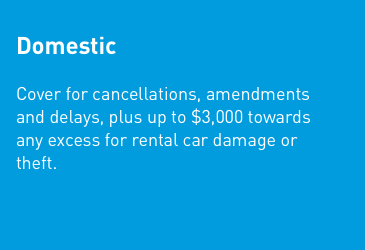 Key features
$Unlimited cancellation and amendment fees2
Up to $8,000 for luggage and personal effects5
Rental car insurance excess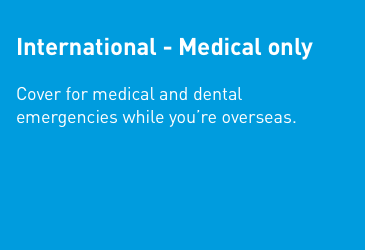 Key features
$Unlimited overseas medical and hospital expenses1
$Unlimited additional medical expenses1
Cover for pre-existing conditions3
24 hour emergency assistance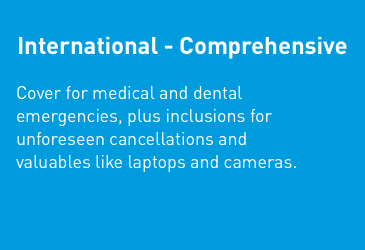 Key features
Everything in International Medical-only cover
Additional medical and hospital inclusions
$Unlimited cancellation and amendment fees2
Up to $8,000 for luggage and personal effects5
Generous inclusions on other travel scenarios
More than one trip a year?
Annual Multi-Trip cover is the ideal option if you're a frequent flyer, both domestically and overseas. It offers you comprehensive cover for every trip you take within your chosen region for the next 12 months.
Planning bigger adventures?
Medibank Travel Insurance lets you add cover for additional scenarios. So if you're hitting the slopes or cruising the open road, we'll have your back.
Motorcycle/Moped
Cover for motorcycle or moped riders or passengers
Winter sports
Cover for activities like skiing, snowboarding or sledding
Rental car excess
Extra cover for excess on rental car accident insurance
Luggage
Extra cover for luggage and personal items of value
Hitting the slopes this year?
Medibank Travel Insurance gives you peace of mind for winter sports in Australia or overseas. Get cover for medical treatment1, equipment, or cancellations when doing things like snowboarding, skiing, or riding a snowmobile. Just add winter sports cover when creating your quote, and your premium will be automatically adjusted.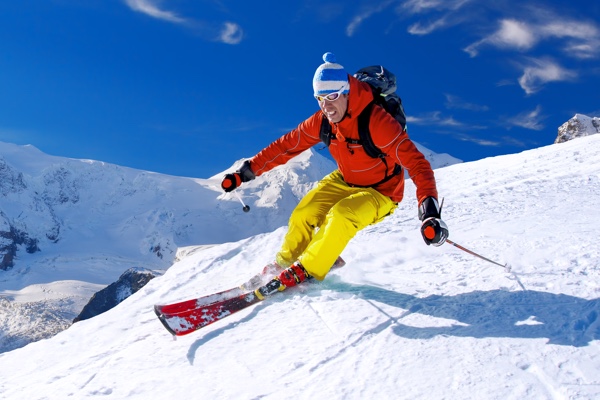 Top tips for getting the most out of your travel insurance
Buy travel insurance early
Make sure you're covered for unforeseen cancellations prior to your departure.
Select your excess carefully
A nil excess let's you claim all eligible expenses, no matter how small. Or if you want to save on your premium and only claim on larger expenses, you may prefer to select a $100 or $250 excess level.
Consider an annual multi-trip
If you travel frequently, you can save with a Multi-Trip policy. It'll cover you for all your international trips, and some domestic ones.
Money back guarantee
Receive a full refund if you change your mind within 15 working days of the date of purchase, as long as you've not yet made a claim or departed on your journey.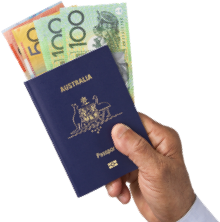 We've got your questions covered
Existing Medical Condition means a disease, illness, medical or dental condition or physical defect that at the Relevant Time meets any one of the following:
has required an emergency department visit, hospitalisation or day surgery procedure within the last two years;
requires:

prescription medication from a qualified medical practitioner or dentist;
regular review or check-ups;
ongoing medication for treatment or risk factor control;
consultation with a specialist;

has:

been medically documented involving the brain, circulatory system, heart, kidneys, liver, respiratory system or cancer;
required surgery involving the abdomen, back, joints or spine;
shown symptoms or signs however, a medical opinion or investigation has not been sought to confirm or provide a diagnosis; or

is:

chronic or ongoing (whether chronic or otherwise) and medically documented;
under investigation;
pending diagnosis; or
pending test results.
'Relevant Time' in respect of:
Single Trip policies means the time of issue of the policy.
Annual Multi-Trip policies means the first time at which any part of the relevant trip is paid for or the time at which the policy is issued, whichever occurs last.
If You are unsure whether You have an Existing Medical Condition, please call 132 331 for assistance.
There are three categories of medical conditions:
conditions we automatically cover for FREE.
conditions which cannot be covered.
conditions we need to assess.
Please review each of these categories to determine which category applies to you.
You can view or download the Product Disclosure Statement to find a full definition of a 'Pre-existing Medical Conditions' on page 15
Yes, but we may refuse to pay a claim if you do not take all reasonable precautions to protect your luggage, which means ensuring that you do not leave it unsupervised and taking all necessary steps to avoid any loss or damage.
Note that the loss or theft of luggage, personal effects, travel documents or money must be reported within 24 hours to the police and a responsible transport provider if your items are lost or stolen whilst travelling with a Transport Provider. A written report must be obtained at the time.
Other terms and conditions and exclusions may also apply.
For more information, please refer to the Product Disclosure Statement.
Medibank Travel Insurance can cover you for when the unexpected happens, whether that's a medical situation overseas, lost luggage, travel delays or theft.
When you buy a policy, you're provided with a 24 hour worldwide hotline that you can call for emergency assistance from anywhere around the world, 24 hours a day, 7 days a week, 365 days a year.
Learn about different Travel Plans.
If you are taking out a policy, you can check if you have a pre-existing medical condition without the need to visit your doctor or supply a medical report - simply read through the 'Existing Medical Conditions' section in the Product Disclosure Statement or conduct a self-assessment as part of the online application process.
There are three categories of medical conditions:
conditions we automatically cover for FREE.
conditions which cannot be covered.
conditions we need to assess.
Please review each of these categories to determine which category applies to you. You can view the Product Disclosure Statement to find a full definition of 'Existing Medical Conditions' and what we automatically cover for free on page 15.
Note: If you have an existing condition that does not fit the criteria under "conditions we automatically for free" and you do not apply for and purchase the appropriate cover, we will not pay any claim arising from, relating to, or associated with, your condition.

No, our policies must be taken out 'pre-travel' and cover you from when you leave your home until you get back to Australia.
For policy extensions please refer to the FAQ "Can I extend my travel insurance if I am still overseas" below.
Medibank Travel Insurance policies do not cover medical costs incurred within Australia because this is not permitted by law and you are already entitled to treatment under Medicare and/or your private healthcare entitlement.

Can I get travel insurance that covers my pregnancy?
Yes, you can purchase our travel insurance that will cover you up to your 26th week of pregnancy. However, please note the following important points:
1.     If you are aware of the pregnancy at the time of issue of the policy, an online medical assessment must be completed if either of the following apply:
·       there have been complications with this or any previous pregnancy;
·       you are having a multiple pregnancy (e.g. twins or triplets); or
·       the conception was medically assisted (including hormone therapies and IVF).
You can complete an assessment by either visiting your nearest Medibank store, online at medibank.com.au/travel or by calling 134 190.
2.     Cover is only provided for unexpected serious pregnancy complications which occur before the
26th week of pregnancy.
3.     No cover is provided for childbirth or the health of a newborn child, irrespective of the stage of pregnancy at which the child is born.
Expectant mothers should therefore consider whether they travel and buy this policy, particularly if travelling beyond the 20th week of pregnancy.
You can view or download the Product Disclosure Statement to find full Details regarding pregnancy on page 21.
Yes, you will receive a 15% discount off travel insurance rates for non-members.

You can get a quote and buy travel insurance online now, call us on 134 190 or visit one of our Medibank stores where one of our customer consultants will be pleased to assist you.

We proudly support the General Insurance Code of Practice. The purpose of the Code is to raise the standard of practice and service in the general insurance industry.
If you are dissatisfied with our service in any way, contact us and we will attempt to resolve the matter in accordance with our Internal Dispute Resolution procedures.
A dispute can also be referred to the Financial Ombudsman Service Limited (FOS). The FOS provides a free and independent dispute resolution service for consumers who have general insurance disputes falling within its terms.
A safe trip is a good trip
Read important safety warnings, vaccination advice and travel tips to help make the most of your time away