For every mother and baby who manage to take to feeding like, well, they're born to do it, there will be another pair who don't have such an easy time.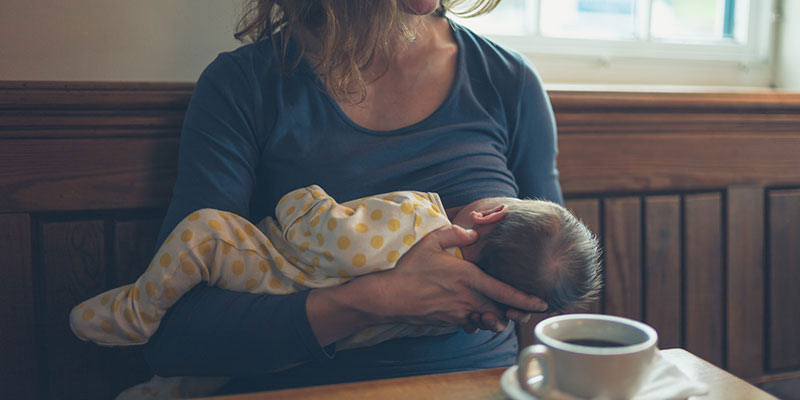 It's well-known that breastfeeding is a cheap and easy way to get babies the nutrition they need if you can do it. It also provides a valuable time to bond for mother and child. What's not as well-known is the extent to which breastfeeding helps to protect babies against illness, as the Department of Health states: "Evidence shows that breastfed babies are less likely to suffer from necrotising enterocolitis, diarrhoea, respiratory illness, middle ear infection, Type 1 diabetes and childhood leukaemia."
It's not just babies getting some important boosts either, gains for Mum could include "faster recovery from childbirth, reducing the risks of breast and ovarian cancers in later life, and reduced maternal depression."

What if it's not going so well?

Because all mums and babies are different, it's a good idea to keep your expectations around breastfeeding open. Ideally, you'll first feed your baby shortly after birth, perhaps within the first hour. If this doesn't happen, it's important not to worry, instead, seek support from those around you. Whether you're in a hospital or you've taken your baby home, you can ask for help from your maternal health nurse or midwife. They will be able to offer advice on techniques and positions- how you're holding your baby can make a big difference! They can also check for anything that might be impeding breastfeeding.
MORE: When you can't breastfeed your baby

When should you talk to a professional?

In short, if breastfeeding is painful, it's time to talk to someone. But even if it's not actively hurting you, if it's something that you don't look forward to, for any reason, or if you're worried that your baby isn't getting what they need from it, it's best to speak to an expert sooner rather than later.
Who do you ask for help with breastfeeding?

Once you've left hospital, or you've stopped seeing your midwife, if you're having trouble breastfeeding, a breastfeeding counsellor or a lactation consultant might be a good avenue for help. Your GP should be your first port of call, and they will be able to connect you with local services.
Breastfeeding counsellors

Before you see a lactation consultant, or even while you're being helped by a lactation consultant, you might seek the services of a breastfeeding counsellor. They are trained volunteers who can give you information and peer-to-peer support. You might engage with a counsellor through phone or email counselling, or attend a local support group.
It's important to know that these counsellors aren't medically trained, instead, they are typically women who have breastfed at least one baby, and are able to offer support to other mothers. While they can't give you any medical advice they can help you decide whether you ask best to speak to your doctor.

Lactation consultants

A lactation consultant is a trained health professional, who will hold a qualification specifically in working with lactating mothers. In Australia and New Zealand, a consultant should hold an International Board Certified Lactation Consultant (IBCLC) qualification.
They will either work within hospitals or in private practice. They are likely to visit you in your home, and to be available for follow-up work over email or on the phone. Check fees with your consultant when you make your first appointment. Make sure to check whether your health insurance policy will pay any benefits towards your lactation consultant.

MORE: Find a lactation consultant in Australia or New Zealand

---
Need a little extra support?
Health Concierge
Eligible members with hospital cover can now talk to a member of our Health Concierge team for advice and guidance on how to have a healthy pregnancy, at no extra cost on 1800 789 414.#
Got a health question? 24/7 Medibank nurse phone service
Members with hospital cover can chat to experienced and qualified nurses over the phone to discuss any health questions or concerns and get professional advice on what to do next. Our nurses are available on 1800 644 325~ for round-the-clock health advice.
Medibank Mental Health Phone Support
Members with Hospital cover can talk with a mental health professional over the phone in relation to any mental health or emotional concern, 24 hours a day 7 days a week by calling 1800 644 325.~

Looking for something else?
Visit Medibank Planning, Pregnancy and Parenting for a range of tools and advice to help you at every stage of your pregnancy journey.
---
Help the way you want it
Contact us 
Call us on 134 190 to speak to a consultant. Alternatively, chat to us 24/7 online.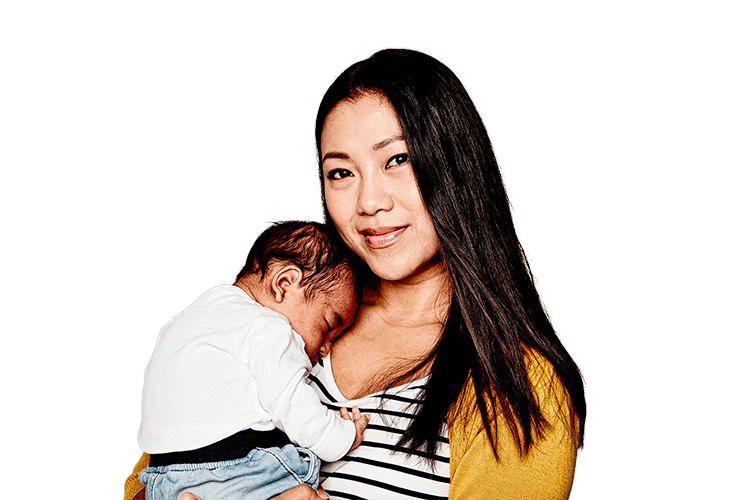 Have questions?
Our team of experts are ready to help!
Enter your postcode to find your nearest store to have a face-to-face chat!
.
Fill in the form below or get in touch by calling our dedicated line 1300 110 086.
We are open on Sundays.
In providing your telephone number, you consent to Medibank contacting you about health insurance.
We'll have someone call you soon to help with any questions you have.
Or, check out our FAQs and guides to help get you started.