Fitness classes for expecting mums can be a wonderful social experience, as well as giving you a safe and supportive way to help keep your body strong and healthy. 
We chatted with an instructor and a student who take part in prenatal Pilates and discovered that social exercise can have both physical and mental benefits during pregnancy.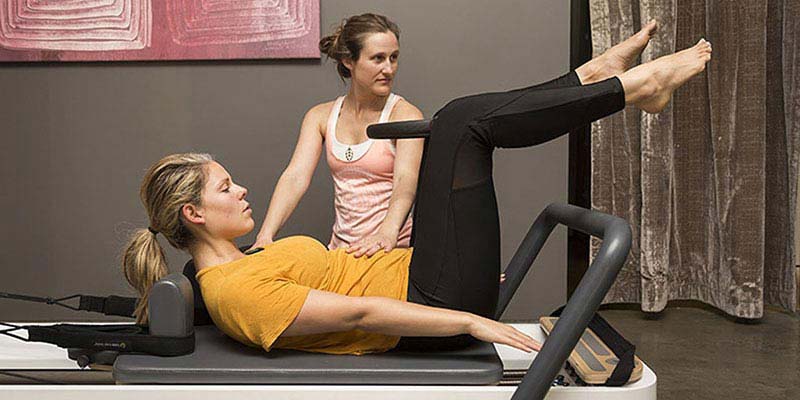 Eliza Miller, Instructor
What should pregnant women consider before coming to a group fitness class?

Participating in exercise while pregnant – in the absence of medical or obstetric complications and in a correct, safe and supportive environment – is perfectly acceptable for pregnant women. Pregnant women are encouraged to accumulate 30 minutes or more of moderate-intensity exercise on most, if not all, days of the week.
What considerations do you need to make, compared to regular classes?
After the first trimester, unless medical clearance has been given, classes are programmed to avoid excessive time on the back. Exercises where there is a high risk of falling or losing one's balance on the reformer are never included in prenatal classes. Each class also starts and finishes with a slightly longer warm up and cool down, ensuring muscles are ready for exercises and heart rates have returned to resting prior to finishing.
What do you enjoy about instructing prenatal classes?
Exercising when pregnant doesn't have to be just about the exercise. I enjoy getting to know each of the mums-to-be during this exciting yet hesitant time. We are often some of the first to know they are expecting and it can be quite a nervous and apprehensive period between finding out and telling the rest of the world. I like being part of this safe, nurturing and caring environment.
---
Annie Clark, student
Why did you decide to try a prenatal group fitness class?
I wanted to get involved in an active routine that would help strengthen me throughout my pregnancy, without being high impact on my body.
I knew about the strain pregnancy puts on your pelvic floor and wanted to get in a good physical routine of activating these muscles to help me through my pregnancy and after childbirth.
Had you participated in Pilates previously?
My background is as a physiotherapist and I completed my clinical Pilates training a few years ago, then started to incorporate it into my treatment plans for clients. I love that it is easy to target specific muscles while activating your core through Pilates.
How has having a group fitness routine made a difference to how you feel?
I feel a significant change in my posture and strength, and of course that positive feeling you get from having a good workout.
I have noticed that I have been getting puffed a lot quicker than I did a month ago as my body and hormones are changing all the time. I like the fact that my instructors are always helpful and they know me, so I can rest and take it easy when my body needs to.
What other benefits have the classes given you?
It has been fantastic for me to meet other mums-to-be who are at different stages in their pregnancies. Seeing some of the other women at later stages feeling fit is awesome encouragement for me as I want to be as active as I can throughout my pregnancy.
---
Need a little extra support?
Health Concierge
Eligible members with hospital cover can now talk to a member of our Health Concierge team for advice and guidance on how to have a healthy pregnancy, at no extra cost on 1800 789 414.#
Got a health question? 24/7 Medibank nurse phone service
Members with hospital cover can chat to experienced and qualified nurses over the phone to discuss any health questions or concerns and get professional advice on what to do next. Our nurses are available on 1800 644 325~ for round-the-clock health advice.
Medibank Mental Health Phone Support
Members with Hospital cover can talk with a mental health professional over the phone in relation to any mental health or emotional concern, 24 hours a day 7 days a week by calling 1800 644 325.~

Looking for something else?
Visit Medibank Planning, Pregnancy and Parenting for a range of tools and advice to help you at every stage of your pregnancy journey.
---
Help the way you want it
Contact us 
Call us on 134 190 to speak to a consultant. Alternatively, chat to us 24/7 online.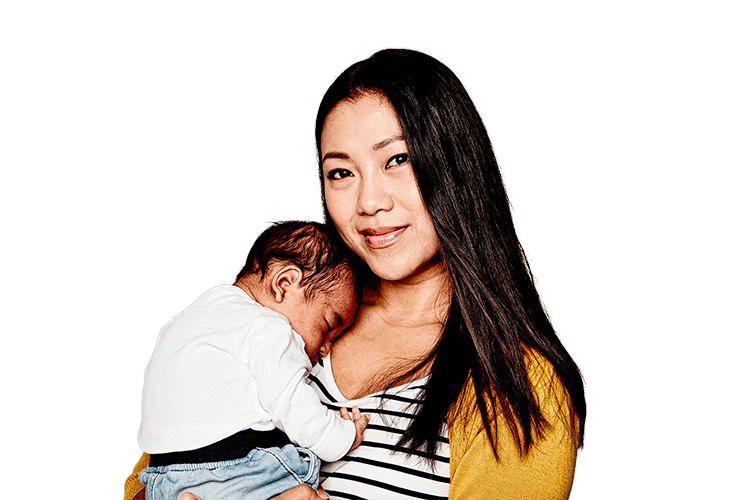 Have questions?
Our team of experts are ready to help!
Enter your postcode to find your nearest store to have a face-to-face chat!
.
Fill in the form below or get in touch by calling our dedicated line 1300 110 086.
We are open on Sundays.
In providing your telephone number, you consent to Medibank contacting you about health insurance.
We'll have someone call you soon to help with any questions you have.
Or, check out our FAQs and guides to help get you started.