Pregnancy can be a really joyful time. However, while most pregnancies are relatively straightforward, some women do experience some health complications.
Regular prenatal visits can help identify any potential health problems early on, but also being aware of the symptoms of these conditions can help you get the treatment you need as early as possible.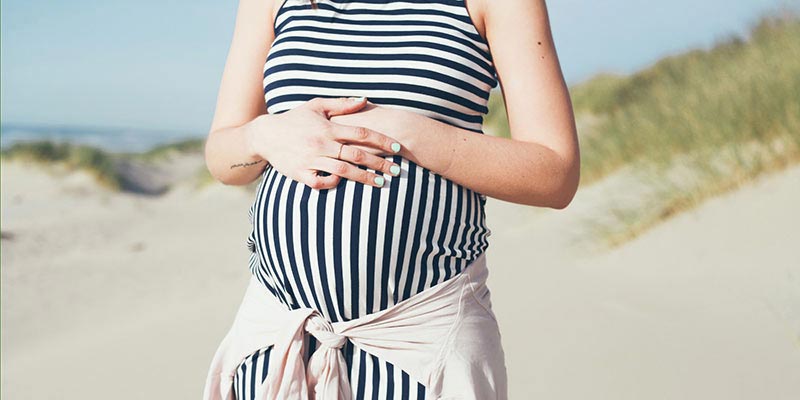 Anaemia

Anaemia is when you have a lower than normal number of healthy red blood cells. Mild anaemia is common during pregnancy, meaning that you might feel a little tired. However, if you have severe anaemia you are likely to feel constantly out of breath, weak, dizzy irritable or find it hard to concentrate. You might also notice that your heart is racing. 
If you experience any of these symptoms you should consult your doctor so that they can monitor your iron levels. You may be prescribed iron or folic acid supplements. Make sure you consult your doctor before taking any supplements.
Gestational diabetes
Gestational diabetes affects between 12 per cent to 14 per cent of expecting mothers and occurs when blood-sugar levels rise as the body becomes insensitive to insulin. The condition usually comes on between weeks 24 and 28 of pregnancy and expecting mothers will typically be screened for the issue at this point.
Some factors that might put you at higher risk of gestational diabetes include:
If you are aged 40 or over
If you have a family history of Type 2 diabetes or a first-degree relative had gestational diabetes
If you are above the health weight range
If you are a PCOS sufferer
If you are from an Aboriginal and Torres Strait Islander, Melanesian, Polynesia, Chinese, Southeast Asian, Middle Eastern or Indian background.
Being diagnosed with gestational diabetes can be upsetting. However, it's important to remember that most women with gestational diabetes will have a healthy pregnancy, birth and child. Treatment is usually a healthy eating plan, regular physical activity and monitoring and maintaining your blood glucose levels during pregnancy. 
Pre-eclampsia
Pre-eclampsia is the most common, serious medical complication of pregnancy and affects around 5-8 per cent of all pregnancies in Australia. In 1-2 per cent of cases it is severe enough to threaten the life of both the mother and unborn child.
Pre-eclampsia is characterised by high blood pressure and protein in the urine. It can develop during the second half of pregnancy but commonly develops during the later stage of pregnancy. 
Some early symptoms of pre-eclampsia are also typical of normal pregnancy, meaning that some women dismiss the early warning signs. That's why it's important to attend regular antenatal blood pressure checks.
If left untreated pre eclampsia can cause serious problems such as kidney or liver failure and in some cases death. The good news is that if you are diagnosed with pre-eclampsia your doctor will be able to monitor your condition and advise on any required treatment.  Once the baby is born and placenta is delivered, your blood pressure should go back to normal. 
If you are at all worried speak to your GP, they will be able to reassure you and offer support.
Depression

Having a baby is such an exciting time, however many mothers to be also feel worried or anxious about the journey ahead. 
This is completely understandable however in some cases this anxiety might be something more serious. 10-15 per cent of women are diagnosed with depression during pregnancy and the postnatal period with it most commonly occurring in the first few weeks after the baby's birth.
Depression looks different for everyone however signs that you might be suffering from depression can include: 
Feeling miserable consistently throughout the day and for most days of the week
Feeling irritable, angry or anxious regularly
Crying a lot or for no apparent reason
A loss of interest in things you usually enjoy
Reduced appetite or desire to overeat
Preoccupation with morbid thoughts or thoughts about bad things happening to your baby or your pregnancy. 
If you think you might be suffering from depression, the most important thing is to tell someone how you are feeling. Speaking to your GP is the best way to get the treatment that you need. They will be able to advise on next steps and refer you for psychological support if needed. 
The most important thing to remember is that whilst there are health risks with any pregnancy, even women that need to be treated for a health condition usually go on to have a perfectly healthy baby. If you are feeling worried, concerned or notice any of the symptoms mentioned in this article the best thing you can do is speak with your GP who will be able to advise you on next steps. 

---
Need a little extra support?
Health Concierge
Eligible members with hospital cover can now talk to a member of our Health Concierge team for advice and guidance on how to have a healthy pregnancy, at no extra cost on 1800 789 414.#
Got a health question? 24/7 Medibank nurse phone service
Members with hospital cover can chat to experienced and qualified nurses over the phone to discuss any health questions or concerns and get professional advice on what to do next. Our nurses are available on 1800 644 325~ for round-the-clock health advice.
Medibank Mental Health Phone Support
Members with Hospital cover can talk with a mental health professional over the phone in relation to any mental health or emotional concern, 24 hours a day 7 days a week by calling 1800 644 325.~

Looking for something else?
Visit Medibank Planning, Pregnancy and Parenting for a range of tools and advice to help you at every stage of your pregnancy journey.
---
Help the way you want it
Contact us 
Call us on 134 190 to speak to a consultant. Alternatively, chat to us 24/7 online.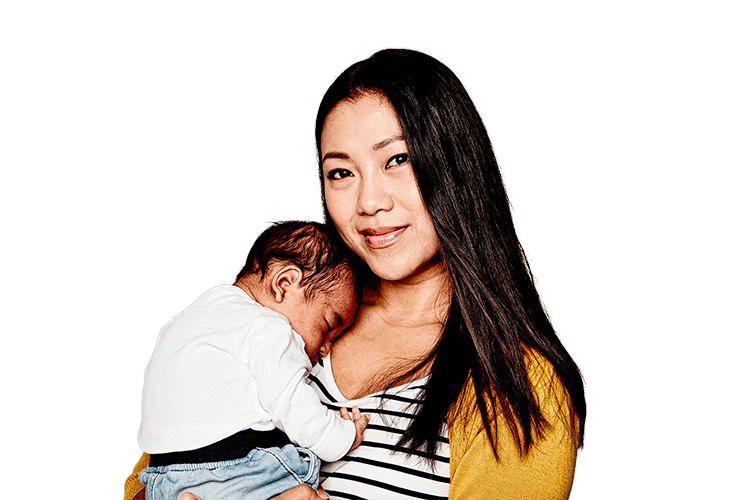 Have questions?
Our team of experts are ready to help!
Enter your postcode to find your nearest store to have a face-to-face chat!
.
Fill in the form below or get in touch by calling our dedicated line 1300 110 086.
We are open on Sundays.
In providing your telephone number, you consent to Medibank contacting you about health insurance.
We'll have someone call you soon to help with any questions you have.
Or, check out our FAQs and guides to help get you started.