My name is Dan* and my first child, Leo*, was born on May 6 2016. Nothing can adequately prepare you for becoming a dad, but here are some things I wish I'd known.
When you find out your partner is pregnant, you're going to be emotional.
My partner announced her pregnancy on Father's Day 2015 by giving me a card, along with a baby jumpsuit and a positive pregnancy test stick. The emotion of the event was compounded by the fact that I had lost my father the year before and he had always told me that he wanted to have grandchildren. As a man, you feel like it's not always appropriate to cry, but I did. A lot.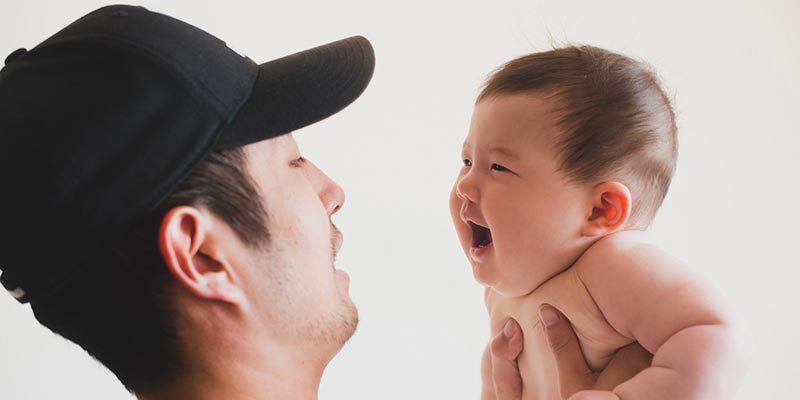 Blended families are, at the end of the day, just regular families.
My partner and I got back together after my father passed away in 2015, after a two-year break. The decision to start a family was a conscious one; she already had a 1.5 year-old daughter and we wanted to add to that.
My family now consists of myself (27), my partner (24), my son (2) and my partner's daughter (4). My partner's daughter may as well be my own. Blended families are so common nowadays and we have a happy and loving home and do a lot of things together as a family.
Pregnancy brain is real.

I was honestly surprised by how acute this phenomenon was. My partner forgot how to do basic things, for example she would leave the house unlocked, forget to get things out of the freezer for dinner and do loads of washing with no washing liquid. Don't be surprised if you find the milk in the pantry and the cereal in the fridge!
Your sex life will change over the course of the pregnancy.
My partner slept a lot more during the pregnancy, which was very new for me but wasn't too disruptive. However, our sex life also went downhill and whilst I understood the reasons why, the change did take some adjusting and patience from my side.
You need to be flexible during the pregnancy, when it comes to chores and maintenance around the house.
I had to make an effort to be empathetic when it came to the housework during the pregnancy. I remember at first I was a little annoyed that I seemed to be doing so much (on top of working full-time), but in hindsight she was carrying our child and looking after another child under two, so it made sense that I should pick up the slack.
Every birth is different and some don't go as planned.
Leo* was born by via feet breech, meaning he came out feet first. He was also not breathing when he was born. My partner gave birth to him without any pain medication and I remember so vividly the sounds of her screaming and the noise from 14 doctors, nurses and midwives trying to extract him. It was very intense. Once they delivered him, I watched them work on his lifeless blue body while trying to process all the mixed emotions I was experiencing.
He spent a few hours in ICU and then four days in hospital, but he luckily fully recovered.
We didn't do any birthing classes before the labour because my partner had already been through a pregnancy. I wish I had gone to a few looking back, as his birth was anything but normal and it would have been helpful to know what could go wrong so I could have been more mentally prepared.
The love you feel for your child is like no other.

When I first met my child I felt like the air had been knocked out of me. Being a father has definitely changed me for the better. I can't just think about myself anymore -- and I wouldn't want to.
It's an incredible feeling watching something my partner and I created learn and grow into a little human. He's at the age now where he's becoming my little mate and wants to go everywhere with his dad -- it's truly awesome.
---
Need a little extra support?
Sleep and settling
Our sleep and settling support line, delivered by Tresillian's specialist nurses, is here to help eligible members with hospital cover, at no extra cost on 1800 973 573.∓
Medibank Mental Health Phone Support
Members with Hospital cover can talk with a mental health professional over the phone in relation to any mental health or emotional concern, 24 hours a day 7 days a week by calling 1800 644 325.~
Health Concierge
Eligible members with hospital cover can now talk to a member of our Health Concierge team for advice on how to have a healthy pregnancy, at no extra cost on 1800 789 414.#
Looking for something else?
Visit Medibank Planning, Pregnancy and Parenting for a range of tools and advice to help you at every stage of your pregnancy journey.
---
Help the way you want it
Contact us 
Call us on 134 190 to speak to a consultant. Alternatively, chat to us 24/7 online.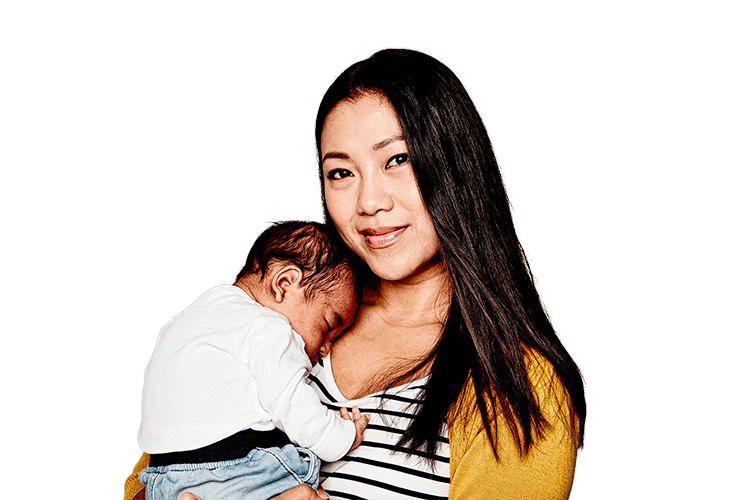 Have questions?
Our team of experts are ready to help!
Enter your postcode to find your nearest store to have a face-to-face chat!
.
Fill in the form below or get in touch by calling our dedicated line 1300 110 086.
We are open on Sundays.
In providing your telephone number, you consent to Medibank contacting you about health insurance.
We'll have someone call you soon to help with any questions you have.
Or, check out our FAQs and guides to help get you started.