Written by Medibank
July 2023
Our joints can be vulnerable. ​If you live an active life, it's common to injure the soft tissue holding your joints in place. ​Many of these types of injuries will heal with rest, ​but you should seek medical treatment if pain lasts more than a few days. S​ome joint injuries require more intervention and even surgery. 
If you hurt your joint, it's important to let it rest while it gets better. A recent study in the Journal of Science and Medicine in Sport found that people who kept playing sport while injured were at higher risk of osteoarthritis and joint pain later in life.1
Fortunately, there are plenty of precautions you can take to keep your joints healthy and to prevent sports injuries.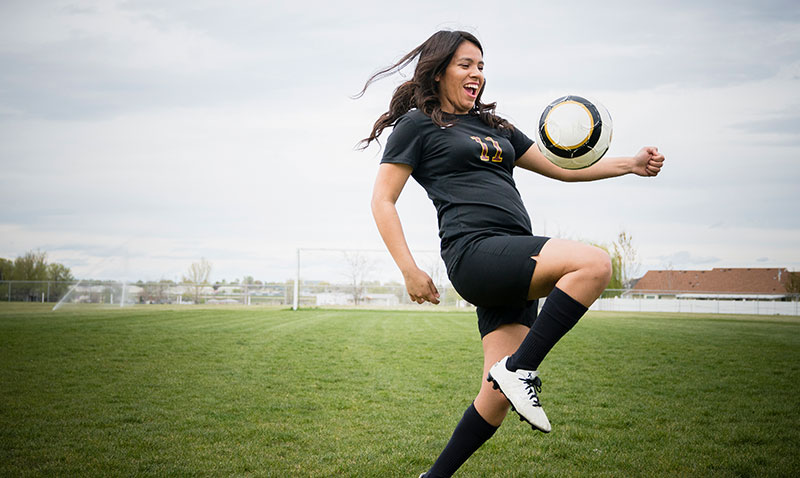 What are some common joint injuries?
Common joint injuries are sprains (stretched or torn ligaments) and strains (stretched or torn muscles or tendons). ​When tendons become irritated or inflamed, it's known as tendonitis. This commonly occurs in the wrists, elbows, shoulders and ankles. It can have a sudden onset, due to a sports injury, or a gradual onset, due to repetitive movement. 
Our joints aren't just made of bone; they're also supported by bands of different types of connective tissue.  

The bands that hold together our joints are called ligaments. The bands that connect muscle to bone are called tendons. A strong tissue called cartilage protects the bones in our joints. 
Acromioclavicular (AC) joint injuries​
The AC joint connects the collarbone to the point of the shoulder. It's supported by three main ligaments. You could sprain or strain one or more of these ligaments if you fall onto your shoulder or break your fall with an outstretched hand. 

Knee joint injuries

Torn knee ligament
A torn ligament is a common knee joint injury. This can be caused by twisting or force from running or jumping. The ligament most frequently injured is the anterior cruciate ligament (ACL), at the centre of the knee joint. This injury doesn't heal on its own, so sometimes it requires reconstructive surgery. 
Torn meniscus
The knee joint is held in place by a piece of cartilage called the meniscus. A torn meniscus is another common knee joint injury. It can be torn by twisting or impact, especially in weight-bearing exercise. In older people, it can also be torn due to wear and tear. This type of injury sometimes requires surgery. 
Torn knee tendon

​The tendons around the knee joint can tear. These injuries usually heal by themselves. 
Elbow joint injuries

Elbow pain is usually due to tearing or swelling in the tendons. ​The most common type of elbow injury is to the outer tendon. ​While this injury is colloquially known as 'tennis elbow', it can be caused by a range of sports, as well as by work activities. It's often caused by repetitive movement.   
Less commonly, 'golfer's elbow' is an injury to the elbow's inner tendon (the one closer to the torso). 

This type of injury can heal on its own. ​If it persists, it's a good idea to see a physiotherapist, who can recommend exercises to strengthen the area. 

Ankle joint injuries

Ankle sprain is a common sports injury, ​especially in sports that involve quick changes of direction, like ball sports. ​A twist or sudden movement can cause the ligaments around the ankle joint to overstretch or tear.  
4 ways to prevent joint injuries

1. Get the right footwear
If you're running or playing a sport that involves running, footwear ​is an important consideration. Don't wear any old sneakers – why not double down on your commitment and get some new running shoes? Not everyone's feet are the same, and dedicated running shoes have many different 'ride' options, mainly depending on how your foot makes contact with the ground. 
Although it's tempting to shop around on the internet for the best deal on shoes, if you don't have much experience with which brands work for you, a proper fitting by a dedicated running store will never go astray.       

2. Warm up and listen to your body

Increasing your level of exercise is a big adjustment for your body. You might even feel really good for the first week as you exercise more than you normally would, but your body isn't used to the impact. Especially when you're starting out, make sure that you're warming up properly. 
Try joining a sports group with people of the same fitness level as you, or attending your local parkrun. This free weekly running event has athletes of every level on the same 5km course, and they're all ready to encourage you on towards the finish line, no matter your pace. 

3. Rest and recover

You might be super-motivated, but it's important to give your body time to rest and recover. ​Muscle is built and repaired during recovery time, so proper rest will actually help make you stronger. When you begin exercising regularly, it's important to make sure you don't do it every day. Try mixing up your training schedule with different activities and a couple of rest days every week. 
4. Build your strength

Athletic performance isn't just about fitness – it's also about strength. There are many individual muscle groups that your body uses when you exercise. Unless you're a professional, you probably don't have absolutely perfect form, and imperfect technique can make you ​more susceptible to injury. To minimise your chances of injury, it's a great idea to work some simple strength exercises into your exercise routine. 
Find out how you can get up to 25% off a gym membership*. 

More injury-prevention tips for your joints
Whatever exercise you're doing, incorporate stretching into your cool-down routine, or into the exercise itself. 
Drink plenty of water. When you're well hydrated, your motor control is at its best. 
If you're running or walking, try to stick to smooth and even surfaces. 
If you're playing a sport that involves protective gear, such as soccer or roller skating, ​make sure you're wearing all relevant gear and that it's well fitted and worn properly. 
If you have a joint that's weak or that has been previously injured, strap or tape it before you exercise.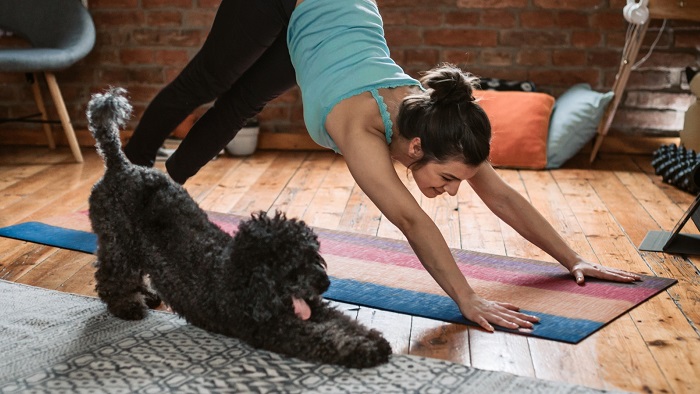 At Medibank, we know that caring for yourself helps you to care for those around you. That's why we've created Live Better at Home.

We're encouraging all Australians to join our daily Eat, Move and Feel activities that will help us all stay active, stay healthy and Live Better at Home.
Read more about taking care of your joints
5 best foods for joint health

The best foods for joint health are more mainstream than you might think. Find out what to put on your plate and what to avoid for healthy joints.

How to improve joint health: your questions answered

How to improve joint health? Discover the answers to some common questions about maintaining healthy joints.

Osteoarthritis diet: 7 best foods to eat

Can diet help with osteoarthritis? Find tips and advice on how eating habits can reduce joint pain and improve this inflammatory condition.

10 ways to help strengthen your joints

Strong, healthy joints don't happen by accident – the things you do can make a difference. Here, we share 10 tips to help you strengthen your joints.
---
Looking for something else?
Visit Joint health for more information.
Have questions?
Our team of experts are ready to help!
Enter your postcode to find your nearest store to have a face-to-face chat!
.
Fill in the form below or get in touch by calling our dedicated line 1300 110 086.
We are open on Sundays.
In providing your telephone number, you consent to Medibank contacting you about health insurance.
We'll have someone call you soon to help with any questions you have.
Or, check out our FAQs and guides to help get you started.