Whether your child is going in for a day procedure or staying in hospital overnight, there are some things you can do before you leave the hospital and when you get home to ensure a smooth recovery.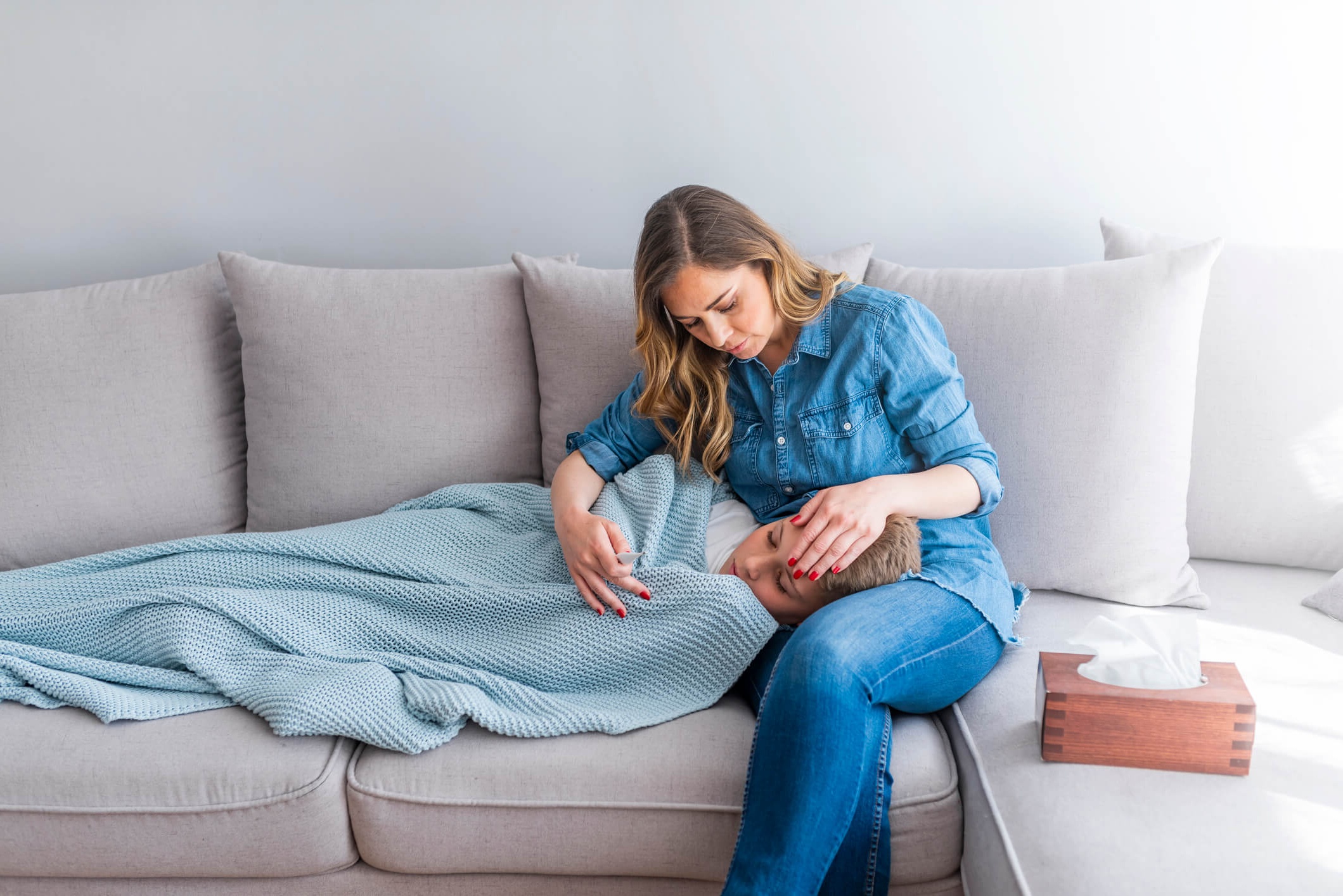 Ask for a copy of your child's discharge summary to take home, and another copy to be sent to your GP. This is a record of your child's care from when they were admitted to hospital up until they leave. It includes details about the procedure, notes from the doctors and an overview of your child's health when they're discharged.
Leaving hospital checklist
Take this checklist with you to hospital, and make sure you can tick every box before you go home. If there are any items that you can't tick, ask your doctor or nurse.
Do you have a copy of the discharge summary, and has another copy been sent to your child's GP?
Do you understand what any new medicines are for and how to give them to your child? If you're giving your child liquid medicine, do you know how to correctly measure the medicine? (don't be afraid to ask for a demonstration)
Do you have a supply of any new medicine you've been prescribed or a prescription to get them?
Do you know when the last dose of medicine was given (so you know when to give the next dose)?
Do you understand the potential side effects of the medicines and what to do if you notice them?
Do you know what to do if your child is in pain?
Have you received a copy of your discharge medication list?
Do you know when your child needs to have dressings changed or stitches/staples removed?
Does your child need to have any tests in the weeks after discharge?
Do you have a follow-up appointment booked?
Will your child need to limit or avoid certain activities while they recover?
Do you know what symptoms or 'red flags' to watch out for and what to do if they occur?
Do you have the name and phone number of who you should contact if a problem arises (including after hours)?
Do you have a medical certificate if you need one for school or work?
Have the nurses or doctors answered all your questions?
Getting back to normal
It's not uncommon for children to respond to their hospital experience with some odd behaviour or moodiness. They might be more clingy than usual, or attention-seeking. Give them time to adjust, and don't worry if they're not themselves for a while.
Sometimes younger children will revert to more childish behaviour or language—for example using baby talk or sucking their thumb. Older children or teens might express their frustration differently—they might seem moody, lash out, or be more impatient.
Encourage your child to identify the emotions they are feeling and the reason behind them—for example, they may be frustrated and feel more dependent because they need assistance to do things that are normally easy for them, or they may feel restless and bored. It can also help to involve them in choices, and let them do things for themselves as much as you can—try to get back to your normal routines.
Managing pain
If you notice that your child is crying more than they normally do or they won't eat or drink, they might be experiencing pain. Follow the care team's instructions for managing pain and contact them if your child is still unsettled.
Along with the pain relief medicines your doctor recommends, it can help to keep your child engaged in other activities. Reading a story together or putting on a movie or TV show can help distract from pain. It can also help to comfort them by gently rubbing their back or stroking them.

Staying occupied
Depending on the procedure, your child may need to be inside and avoid sports or other strenuous activity for a couple weeks. It's good idea to gather a stockpile of movies, books, music, podcasts, games and other entertainment to keep them from getting bored. Set up an area by their bed or couch with toys and games that they can reach without getting up.
Give friends and family some visiting guidelines
As your child recovers, it's nice for them to have friends and family visit. However, check that visitors don't have any infections or illnesses that could be contagious. Family members should also take extra care not to pass on cold, flu or other infections.
You may also want to set some limits on how many visitors come at once, and how long they stay for—ask people to let you know rather than just dropping in and explain ahead of time that your child needs time to rest.
Seek professional advice if you're concerned
Last but not least, contact your doctor if you have any concerns about your child's health or recovery. Eligible members can also call 24/7 Medibank Nurse to speak to a registered nurse on 1800 644 325.  This service is available 24/7 at no cost for Medibank members with hospital cover.
Looking for something else?
Visit our Hospital Assist homepage for a range of tools and advice to help you at every stage of your hospital journey.
Have questions?
Our team of experts are ready to help!
Enter your postcode to find your nearest store to have a face-to-face chat!
.
Fill in the form below or get in touch by calling our dedicated line 1300 110 086.
We are open on Sundays.
In providing your telephone number, you consent to Medibank contacting you about health insurance.
We'll have someone call you soon to help with any questions you have.
Or, check out our FAQs and guides to help get you started.