Written by Medibank
August 2022

Former Australian Olympian Nicole Livingstone is one of Australia's greatest backstrokers, having won 10 consecutive National Titles between 1987-1996, and competed in three Olympic Games. Out of the pool, Nicole has become a hugely successful ex-athlete presenter and is now General Manager for the AFLW. With these accolades, it would be easy to assume that there is no challenge too big for her to handle.
However, while most of her athletic career was injury-free, Nicole underwent two partial knee replacements at the age of 49. Faced with incredible uncertainty in her physical mobility, Nicole's resilience was tested in a new way.
"To go through an entire athletic career without serious injury, only to tear the meniscus in both knees in my forties was certainly confronting," said Nicole. Luckily, her athletic journey had helped to equip her with the grit and determination she needed for her recovery.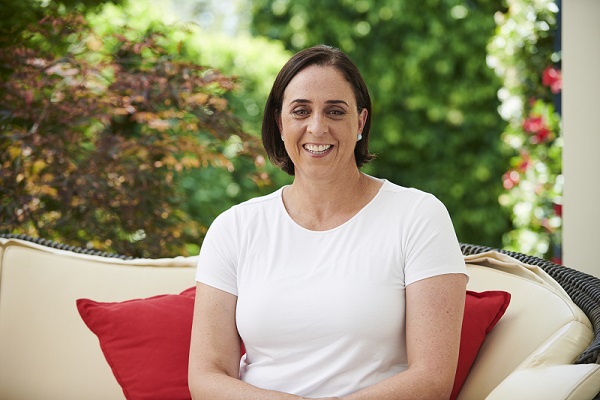 Making childhood dreams come true
The youngest of three children, Nicole was just nine years old when she watched her first Olympics on TV. Deciding she too would compete one day, she immediately enrolled in swimming training. With hard work and incredible determination, Nicole made the Australian senior team just four years later, at age 13.
Having represented Australia at three Olympics and won multiple golds at the Commonwealth Games, Nicole still holds the longest defence of the Australian National Title for 100m Backstroke.
Nicole's passion for AFL was also born in her childhood years, following in her mum's footsteps as a passionate Carlton supporter. Her love of AFL would later see her make history again, being appointed the General Manager of Women's Football (AFLW) in 2017 – the first woman in charge of the sport.
As a much-loved role model, Nicole has successfully paved the way for other women in sport – not only by representing females in Australian Football but serving as an inspiration for other women to be able to set their mind to something and, to put it simply, achieve it.        
Discovering Medibank at Home
Fast forward to 2021, when two partial knee replacements made Nicole realise that, for the first time, taking charge of her health meant having the courage to ask for help and accept it from other people.
Through Rehab at Home – a program that offers care, such as nursing, physio, occupational therapy, exercise physiology and speech therapy, for eligible members following surgery or hospitalisation and is part of Medibank at Home – Nicole began her rehabilitation journey in the comfort of her own house.
Throughout the process, Nicole's Rehab at Home physiotherapist, Megan, would visit her for a variety of physical activities and assessment tasks to track progression on both knees.
Rehab at Home allowed Nicole to not only be more present while her three children were remote learning, including two completing their VCE, but also allowed her children to be able to support their mum at home, too.
"While everyone's journey is different, my tailored rehabilitation program allowed me to work-through my recovery in the comfort of home and surrounded by family," said Nicole.
Whether that meant being home to help with a maths question or family time walking to the oval – Rehab at Home provided the convenience and ease for the Livingstones to continue living their lives and not be controlled by the situation.
Since launching in 2016, over 20,000 members have experienced the convenience of in-home care with Medibank at Home.

Watch: Nicole Livingstone talks about her Medibank at Home experience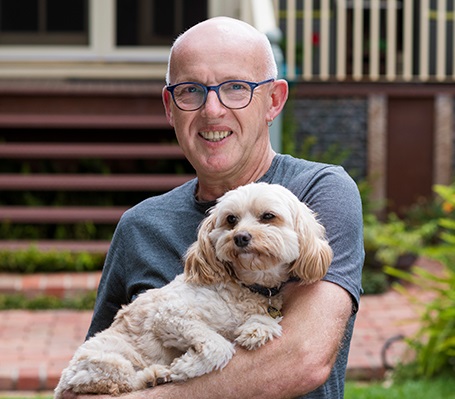 Eligible members can receive care from a registered health professional in the comfort of their own home, where clinically appropriate.**
Read more about joint surgery
A complete guide to joint replacement surgery

Here, we share an overview of the types of joint replacement surgery, how to prepare for a joint replacement and tips for recovering from surgery.

5 knee replacement alternatives to try before surgery

Surgery isn't inevitable when you have osteoarthritis. Try these knee replacement alternatives first.

How much does joint replacement surgery cost in Australia?

We list the main types of joint surgery and how much each surgery, including hip replacements and knee replacements, costs in Australia.

8 myths and facts about hip replacement surgery

Eager to learn more about hip replacement surgery? Our guide shares key myths and facts surrounding hip replacements.

The truth about knee replacement surgery

From knee replacement recovery to the dangers of delaying knee replacement surgery, discover some facts and myths about this common procedure.
---
Looking for something else?
Visit Joint health for more information.
Have questions?
Our team of experts are ready to help!
Enter your postcode to find your nearest store to have a face-to-face chat!
.
Fill in the form below or get in touch by calling our dedicated line 1300 110 086.
We are open on Sundays.
In providing your telephone number, you consent to Medibank contacting you about health insurance.
We'll have someone call you soon to help with any questions you have.
Or, check out our FAQs and guides to help get you started.