Minor illnesses, such as a coughs, colds or sore throats, may be treated with over-the-counter medicine from a pharmacy, but there are times when you may need medical attention.
If you or someone you're with is seriously injured or in need of urgent medical help, call 000. If you're sick, but it's not a life-threatening emergency and you do not require immediate medical attention, you may first consider seeing a GP. 
What's a GP?
In Australia, a local doctor who is trained in general medical practice is called a GP, or a General Practitioner. 
A GP can help you by diagnosing and treating pain, diseases and other health issues. They can also help with mental health support, vaccines, referrals for tests or scans, managing and treating wounds, prescribe medication if required, as well as referring you to specialist doctors, who are doctors who have completed advanced training in a specific area of medicine.  Some GPs also have areas of special health interests, such as women's health, mental health, sexual health or dermatology.
Where can I find a GP? 
GPs can have their own independent practice or be part of a larger group of medical practitioners in a medical centre.
You can search for your nearest GP via the government's 'Find a Health Service' tool.
Alternatively, if you hold OSHC (Overseas Student Health Cover) with Medibank or ahm you can visit one of our Direct Billing Clinics or have one of our out-of-hours partners visit your home1.
Medibank OSHC members can find an OSHC Direct Billing clinic here.
ahm OSHC members can find an OSHC Direct Billing clinic here
Medibank OSHC and ahm OSHC Policy holders also have 24/7 access to virtual consultations with a GP anytime, anywhere in Australia, through Online Doctor, available via the OSHC app. Plus, they'll send the bill to us, so you only need to pay the gap. Out-of-pocket costs and conditions apply2.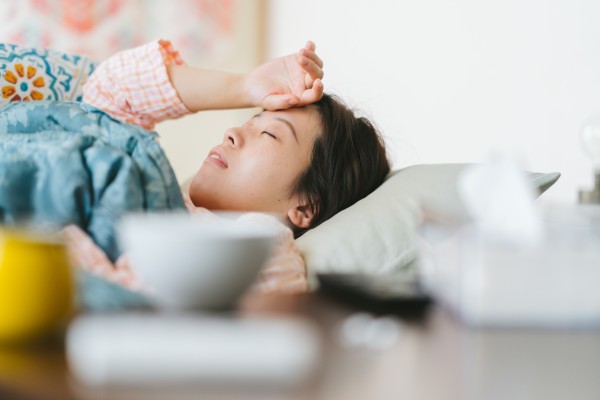 How does Medibank help with your GP visit?
If you have Medibank Overseas Health Cover, we'll contribute to the cost of GP visits if out-of-hospital medical is included in your cover. Check your cover summary to see if your cover includes GP visits. 
The Australian government  sets a fee (known as the Medicare Benefits Schedule Fee, or MBS fee) for GP visits. As long as out-of-hospital medical services are  included in your cover, Medibank will pay at least 100% of the MBS fee for GP visits. Most of the time you'll have to pay the GP's fee first, then claim the benefit back from us afterwards. If your GP charges more than the MBS fee, the amount you get back from us may be less than the amount you paid and you'll have to pay any difference. This difference is called an out-of-pocket expense.
It's a good idea to ask your GP what your visit will cost beforehand, and to give Medibank a call to find out how much you'll get back. Contact Us.
Can I get anything back for the cost of medicine?
For prescription medicines provided in a community setting, such as from a pharmacy, Medibank Overseas Health Cover can help you, where your cover includes benefits for prescription medicines, less any co-payments payable under your cover and up to applicable annual limits. You can also take out separate Medibank extras cover to pay towards eligible prescription medicines if not included in your Overseas Health Cover.
What about hospitals?
Hospitals are generally used for medical emergencies and for operations. In Australia, there are public hospitals (owned and run by state governments) and private hospitals. If it's not an emergency, sometimes it can take a long time to be treated in the public hospital system, and you don't always get to choose your doctor. 
Medibank has partnerships with private hospitals and day surgeries in Australia - called our Members' Choice network . When you visit a Members' Choice hospital you'll generally get better value for money compared to a non-Members' Choice private hospital, as long as the service you receive is covered by our agreement with the hospital and is included in your cover.
The MBS (Medicare Benefits Schedule) includes a fee which is used to determine the benefit payable under Medicare for in-hospital treatments by a doctor, surgeon or anaesthetist. Medibank also use this schedule fee to determine the amount we'll pay under our Overseas Health Covers. Like with GP visits, you can claim back at least equivalent to 100% of the MBS fee for included services when you're admitted to hospital for an eligible admission
Click here to find out when you may need to visit a hospital in Australia.