Type 2 diabetes is a condition where the body can't maintain a healthy blood glucose (sugar) levels, which can in turn lead to complications like heart and kidney disease. Approximately 1.8 million Australians have diabetes1, and it's on the rise. In fact, it's thought 2 million Australians are at high risk of developing the condition2.
So what's your risk of type 2 diabetes? Read on to understand your risk and what you can do to reduce your chances of developing the condition.
Type 2 diabetes risk factors
Your Type 2 diabetes risk is based on a range of factors – some that you can control and others that you can't. Understanding your risk is important so you can take active steps to prevent the condition.
Risk factors that you can control include:
Being an unhealthy weight: Being overweight, particularly carrying excess weight around your waistline (more than 80cm for women and more than 94cm for men).
Being physically inactive: Regular physical activity helps your body to use insulin (the hormone responsible for regulating blood sugar levels), which is one of the reasons being inactive increases your risk.
Smoking: Smoking increases your risk of type 2 diabetes.
Risk factors you can't control include:
Age: Type 2 diabetes usually develops after the age of 45, in individuals who are either overweight, have high blood pressure, or have a first degree relative with type 2 diabetes. However, young people are increasingly developing the condition. Almost 1 in 4 Australians over the age of 25 has diabetes or pre-diabetes3.
Family history: Having a first degree relative, for example a parent, with type 2 diabetes means you have a genetic predisposition to the condition. It doesn't necessarily mean you'll get type 2 diabetes, but it does mean other lifestyle factors like being overweight can greatly increase your risk.
Existing health conditions: Having existing health conditions like high cholesterol, high blood pressure, heart disease, polycystic ovarian syndrome, or having had gestational diabetes when pregnant increases your risk of developing type 2 diabetes. Those taking anti-psychotic medications are also at higher risk.
Ethnicity: People from Middle Eastern, Asian (including Indian and Chinese backgrounds), Pacific Islander, Maori, North African or Southern European backgrounds may be more at risk.
You can use the Diabetes Australia Risk Calculator to understand your personal risk.
How to reduce your risk of type 2 diabetes
Like many other health conditions, you can reduce your risk of type 2 diabetes by making healthy and informed choices. Here's how.
Make healthy food choices
Eat lots of veggies and fruit every day, along with whole grains and lean proteins like lean chicken and fish. Cut back on foods with added-salt, sugar and fat. A good way to do that is to eat less processed foods and take away meals, and drink water instead of sugary drinks. Not only will eating healthy help control your blood glucose, it's the most effective way to maintain a healthy weight.
Read more: Healthy recipes and inspiration
Get active
Exercise helps your body to maintain healthy blood sugar levels. Following a consultation with your GP to find out what level of activity is right for you, try to work up to at least 30 minutes each day at an intensity where your heart rate goes up and your breathing gets harder, but you can still carry on a conversation.
A great way to stay motivated is to choose something you enjoy, like going for a brisk walk or bike ride with family or friends. You could also try our free Live Better at Home program in the comfort of your own home. Enjoy a home workout with Steph Prem or dance classes with the Sydney Dance Company in the comfort of your own home to get started.
Aim for a healthy weight
If you're overweight, even small amounts of weight loss can reduce your chance of developing diabetes. Talk to your doctor for specific advice.
More: How your cover can help you manage your weight
Get checked
The symptoms of type 2 diabetes are not always obvious. In fact, it's thought that up to 500,000 Australians may be living with undiagnosed type 2 diabetes. And pre-diabetes has no symptoms at all. If you're at high risk of developing the type 2 diabetes, ask your doctor about having a fasting blood glucose test. You can check your personal risk using the Diabetes Australia Risk Calculator.
Quit smoking
If you smoke, one of the best things you can do for your health is to quit. But it's not always easy. Speak to your doctor for help or call Quitline on 137 848.
Read more: Understand the signs and symptoms of Type 2 diabetes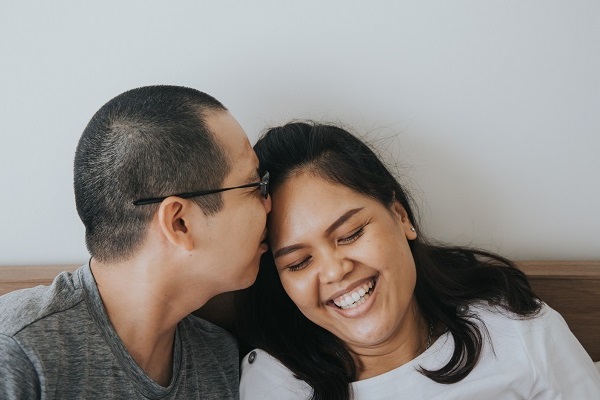 Do you have Type 2 diabetes?
You might be eligible to join our new weight management pilot program: Medibank Type 2 Diabetes Program.