Winter vegetable omelette stack recipe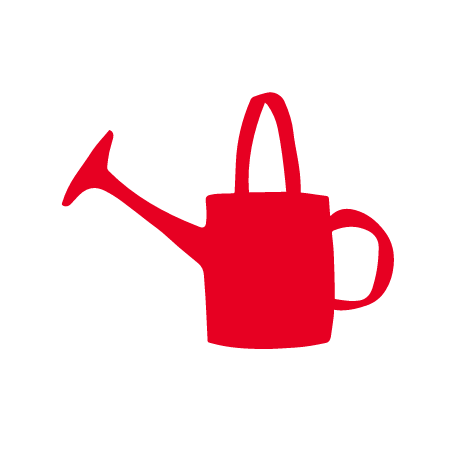 A satisfying veggie feast for breakfast or dinner.
| | | |
| --- | --- | --- |
| | Serves: | 6 |
| | Fresh from the garden: | Fennel, onion, pumpkin, silverbeet |
| | Season: | Winter/Spring |
Serves: 6

You'll have fun preparing and laying all the elements of this recipe. It'll make two vegetable omelette stacks.
Ingredients
Nothing beats using your own fresh produce or materials around the house.
If you're missing a thing or two, tick the items you need to add to your shopping list.
For the tomato & garlic sauce
---
For the omelette
---
For the vegetables
---
For construction
---
Equipment
What to do
1. To get started, prepare all of the ingredients based on the instructions in the ingredients list. Remember to put a damp tea towel under your chopping board to stop it from slipping. Next, get started on the tomato sauce.
For the tomato and garlic sauce
1. Prepare all of the ingredients based on the instructions in the ingredients list.
2. Add the tomato, garlic, oil and sugar to the frying pan and season to taste.
3. Cook for at least 10 minutes, and up to ½ an hour. The final cooking time depends on the time you have available and the type of flavour you want the sauce to have: less cooking results in a fresher flavour, while longer cooking results in a deeper, more intense flavour.
For the omelettes
1. Mix all the omelette ingredients except the olive oil together in a medium bowl.
2. Heat ½ teaspoon of olive oil in the 20 cm frying pan over medium heat.
3. Pour in just enough omelette mix to cover the base of the pan.
4. Cook for about 1 minute, then flip and cook the other side.
5. Remove the cooked omelette and place on a plate.
6. Continue the omelette cooking process until all the batter is used – you should have at least eight round omelettes.
Grilled vegetables
1. Cook all the vegetables in a little oil in the large frying pan over high heat. Divide the different vegetables into seperate bowls so it's easy to construct the omelette.
Time to construct the omelette!
1. Preheat the oven to 180°C.
2. Place the spinach, vegetables, mozzarella and sauce into separate bowls so it's easy to construct the omelette.
3. Place a spoonful of the tomato and garlic sauce on the plate.
4. Top with an omelette.
5. Add a layer of spinach or silverbeet, then a layer of vegetables, a layer of mozzarella, a layer of sauce, a sprinkle of parmesan and then another omelette.
6. Repeat the process until you have placed your fourth omelette on the top.
7. Top with the remaining vegetables and a sprinkle of cheese.
8. Place the stack in the oven for 5–10 minutes.
9. Slice into wedges and serve.