Chronic knee pain is a common and often debilitating symptom of osteoarthritis, which occurs when the cartilage around your joints breaks down.
While there is no cure for osteoarthritis, there are treatments available to manage the symptoms. If you have private health insurance with Medibank, here's how we might be able to help.
Talk to your doctor about an osteoarthritis diagnosis

If you're suffering from chronic knee pain and are concerned you might have osteoarthritis, your first step should be to visit your GP. They can assess and discuss your symptoms and, if necessary, refer you to a specialist.
While your private health insurance won't pay benefits towards a GP visit, Medicare pays for or subsidises GP appointments for Australian residents.  
Seek help from a physio for knee pain
A physiotherapist can help you manage pain associated with your condition through targeted exercises and, in some cases, assistance with specialised equipment.
Depending on your level of extras cover, your insurance might be able to help with costs associated with your treatment. Most extras policies allow eligible Medibank members to claim between 55-100% of the total bill for included services when choosing a Members' Choice provider, up to your annual limit and subject to any waiting periods. You can check your remaining limits and submit a claim by logging into My Medibank or using the My Medibank app.
If your physiotherapist suggests using a TENS machine or other special equipment to help manage your knee pain, check to see what's included in your extras cover.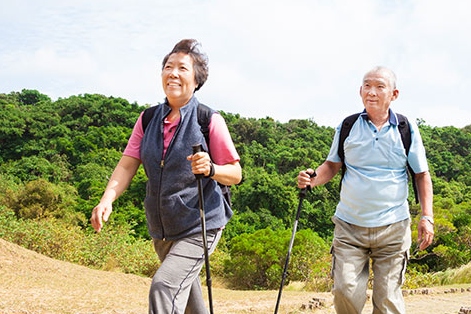 Is knee pain holding you back?
We're delivering a program to help eligible Medibank members with painful knee osteoarthritis to reduce knee pain, improve their quality of life, and lower the chances of requiring joint replacement surgery. For more information about the Better Knee, Better MeTM program and to find out if you're eligible, click on the 'Find out more' button.
Focus on exercises to build knee strength
Osteoarthritis can significantly affect the weight-bearing joints of the legs. Regular exercise is essential to keep the large muscles of your legs in good shape. Just remember to check with a health professional that the type of exercise you're doing won't aggravate your symptoms.
One good exercise to alleviate knee pain and build knee strength is Clinical Pilates. It focuses on posture, core stability, balance, control, strength, flexibility and breathing – all helpful in managing osteoarthritis. Clinical Pilates sessions are led by fully qualified physiotherapists who often provide individual treatment programs. If you have extras cover with physiotherapy, and Clinical Pilates is delivered by a registered physiotherapist, your private health insurance might help cover the cost of these classes. 
You can also check out Medibank's Live Better activities for fun social events to get your body moving. And, as an eligible Medibank member with hospital or extras cover, you can earn points that go towards rewards, simply for looking after your health. Download the Live Better app to get started.
Maintain a healthy diet and weight
Achieving and maintaining a healthy weight is an important way to manage osteoarthritis symptoms, as it reduces the load and pressure on your knees. Even a few kilograms of weight loss can help to improve knee pain and function.
One way to manage your weight is through good nutrition. Start by planning your own meals and cooking for yourself.; Medibank's Live Better website has plenty of delicious healthy recipe ideas for you to try.
You might also choose to see a dietitian, who can prescribe you with tailored nutrition advice. Check your cover to see if you can claim benefits towards consultations with a dietitian, up to annual limits and subject to any waiting periods.
Find a suitable osteoarthritis program
No matter where you are on your osteoarthritis journey, Medibank has a program that can help:
Better Knee, Better Me. Medibank's Better Knee, Better MeTM program supports eligible members~ with a personalised exercise, weight loss and pain management program, aimed at lowering the need for joint replacement surgery. 
No Gap Joint Replacement Program. To help eligible members reduce out-of-pocket costs for joint replacement surgery, Medibank has rolled out the No Gap Joint Replacement program at participating hospitals, with participating surgeons.  
Rehab at Home. Rehab at Home is giving members more choice and flexibility about where they receive treatment after joint replacement surgery.*  
Seek expert health advice
All Medibank members with hospital cover can call the 24/7 Medibank Nurse Phone Service on 1800 644 325. Our experienced nurses can answer any questions you have about your condition and managing your health in general. OSHC members should contact the Student Health and Support Line on 1800 887 283.
Everyone's needs change, which is why a health cover review can help you find the right level of cover. This could be more claimable services or even a higher claiming limit. Waiting periods may apply when changing your cover, but for more information you can chat to our friendly staff who are always available to help 24/7.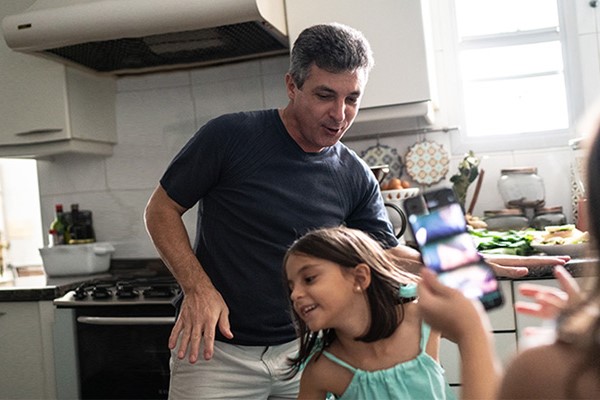 Better Hip research trial
We're looking for eligible members to participate in a new University of Melbourne research trial exploring options for managing painful hip osteoarthritis. Clinical and product eligibility criteria apply.