Better Knee, Better Me could help you manage knee osteoarthritis
Reduce knee pain
A physiotherapist will coach you in pain management and exercises designed to help improve knee pain.
Manage weight loss
A dietitian will support you with a weight management plan to reduce pressure on your knees.
Exercise safely
A physiotherapist will guide you on how to exercise safely with knee osteoarthritis.
How the program works
This is a 12-month, evidence-based program for eligible Medibank members with chronic knee pain from osteoarthritis. It combines personalised plans for exercise, weight loss and pain management that aims to help reduce the impact of knee osteoarthritis on your quality of life.

People with osteoarthritis who are above a healthy weight may experience more severe pressure on their knees1. That's why Better Knee, Better Me aims to help you achieve a healthy weight and decrease your chances of requiring total knee replacement surgery.
Video consultations with a dietitian and a physiotherapist will support you to reduce pressure on your knees and guide you to safe, healthy exercises suitable for knee osteoarthritis.
The infographic below shows you what your program journey could look like, as well as what support you'll receive along the way.
Why Better Knee, Better Me?
No enrolment fee
There is no enrolment fee to participate if you are an eligible member. Your GP or specialist may charge consultation fees if they don't bulk bill.
No waiting periods
You don't need to have served your Medibank hospital cover waiting periods to participate. Check your cover's eligibility below.
Participate from anywhere
The program is completely online, so you can join from anywhere in Australia.
Research-based
The program was developed in partnership with leading researchers from the University of Melbourne and Austin Health.
Hear from a program participant
Leanne shares the impact that knee osteoarthritis had on her quality of life. Hear about her experience working with her Better Knee, Better Me dietitian and physiotherapist to assist in managing her chronic knee pain, all while travelling the country in a caravan.
Better Knee, Better Me clinical trial results 
Better Knee, Better Me began as an independently tested clinical research trial developed in partnership with leading researchers from the University of Melbourne and Austin Health. It explored whether diet, exercise and weight loss could help people manage symptoms of osteoarthritis-related knee pain. More than 400 Medibank members participated.
4 in 5 trial participants experienced clinically significant pain improvement
On average, trial participants lost 10.2kg over 6 months
95% of participants were satisfied with their care
Results refer to the Better Knee, Better Me clinical trial2. Care satisfaction assessed using a 7-point Likert scale. Individual results may vary.
Check your eligibility
If you answer yes to the following questions you may be eligible to participate in Better Knee, Better Me
Are you a Medibank member with resident hospital cover that includes joint replacement surgery?
Have you been experiencing chronic knee pain on most days for the past 3 months?
Are you above a healthy weight (is your BMI 27 or greater)?
Can you access a phone and the internet?
Can you speak and read English?
Please note: Our team will assess your clinical suitability during the screening process. Clinical approval from your GP will be required if you are at risk of renal failure or risk of falling, if you're 71–80 years old, if you've been diagnosed with type 2 diabetes, if your BMI is greater than 45kg/m2, or if you've been diagnosed with inflammatory arthritis (e.g., gout or rheumatoid arthritis).
Further reading to help manage osteoarthritis
Information for living with osteoarthritis and how to manage its symptoms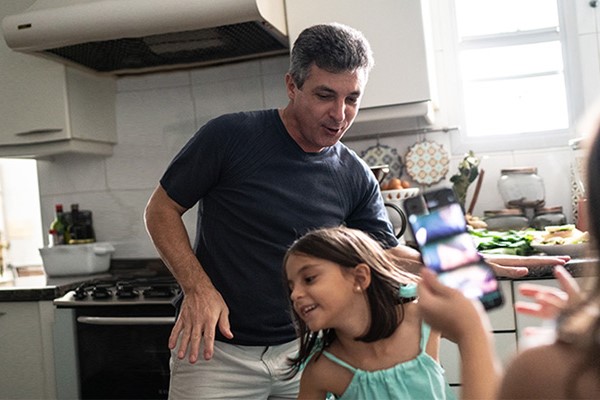 Better Hip research trial
We're looking for eligible members to participate in a new University of Melbourne research trial exploring options for managing painful hip osteoarthritis. Clinical and product eligibility criteria apply.
Frequently asked questions


Have questions?
Our team of experts are ready to help!
Enter your postcode to find your nearest store to have a face-to-face chat!
.
Fill in the form below or get in touch by calling our dedicated line 1300 110 086.
We are open on Sundays.
In providing your telephone number, you consent to Medibank contacting you about health insurance.
We'll have someone call you soon to help with any questions you have.
Or, check out our FAQs and guides to help get you started.