Is knee pain holding you back?
Through Better Knee, Better Me™, eligible members with chronic knee pain will be supported by a 12-month program combining personalised plans for exercise, weight loss and pain management to help you get back to doing the things you love. 
Developed in partnership with leading researchers from the University of Melbourne and Austin Health, this evidence-based program is delivered remotely via phone and video consultations, meaning you can participate from the comfort and safety of your own home.
There is no enrolment fee to participate, however if you consult your GP during the program there may be a cost if they don't bulk bill.
Watch Paul talk about his experience with the Better Knee, Better Me program 
Your Better Knee, Better MeTM journey includes: 
Eligibility for Better Knee, Better Me™

If you answer YES to the following questions, you may be eligible to participate in the program:

Are you a Medibank member with hospital cover that includes joint replacement surgery? Waiting periods do not need to have been served.
Are you between 45-80 years of age?
Have you been experiencing chronic knee pain on most days for the past 3 months?
Are you above a healthy weight (is your BMI > 27)?
Can you access a telephone and the internet?
Unfortunately, the program isn't suitable for everyone. Our team will assess your clinical eligibility during the screening process.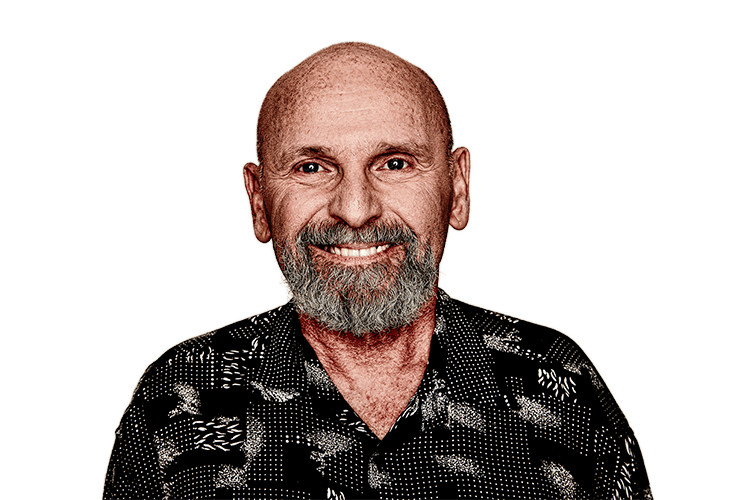 Frequently asked questions


Osteoarthritis is a very common condition in Australia with 1 in 11 people affected1. For those aged over 55, the prevalence of osteoarthritis increases to more than 60%2. Many people find that osteoarthritis is preventing them from doing the things they love, like gardening, walking the dog, or playing with their grandchildren. There are some simple and effective ways to manage the symptoms of knee osteoarthritis, but many people don't receive the support they need3. 

Better Knee, Better Me™ began as a pilot program in partnership with leading researchers from the University of Melbourne and Austin Health for 415 Medibank customers. Published evaluation results4 to date have shown that a sample of 24 participants of the Better Knee, Better Me™ pilot program achieved weight loss, reduced pain, improved knee function, and a better quality of life. Participants also benefited from increased knowledge and confidence to manage their condition. A detailed evaluation will be available soon. 
Australians who are above a healthy weight are more likely to develop osteoarthritis than those who are of a healthy body weight. Similarly, those already affected by osteoarthritis who are above a healthy weight may experience more severe load and pressure on their knees5.
Through a combination of weight management, exercise, and pain management, Better Knee, Better Me™ aims to support eligible members to achieve a healthy weight and to decrease their chances of requiring total knee replacement surgery.
Around 7 million Australians (or 1 in 3 Medibank members) live in rural and remote areas5. Australians who live outside a major city often experience higher rates of chronic conditions and struggle to access specialised support services6. Medibank is bridging this gap by ensuring that specialised care is available to all eligible members regardless of where they live. Conducting the Better Knee, Better Me™ consultations by phone and video means you could live in Broome or Bundoora and still have access to the same personalised support for your chronic knee pain. 
There is no fee to enrol or participate in the program for eligible Medibank members who have joint replacement surgery included in their hospital cover. However, if you consult your own GP or specialist in the course of the program there may be a cost if they don't bulk bill, as private health insurers are not permitted to pay for outpatient services. 
No. Most people can manage their symptoms through changes to their lifestyle, such as weight loss and increased physical activity and strengthening exercises. 'In fact, fewer than 5% of Australians with osteoarthritis will go on to have joint replacement surgery each year8.
"One big advantage was that you're at home, you don't have to travel for it anywhere."
1. https://www.aihw.gov.au/reports/chronic-musculoskeletal-conditions/osteoarthritis/contents/what-is-osteoarthritis 
2. Australian Institute of Health and Welfare. AIHW analysis of ABS Microdata: National Health Survey 2014–15. Canberra: AIHW, 2015 
3. Runciman WB, Hunt TD, Hannaford NA, et al. CareTrack: assessing the appropriateness of health care delivery in Australia. Med J Aust 2012; 197(2): 100-5.
4. Lawford, B. J., Bennell, K. L., Jones, S. E., Keating, C., Brown, C., & Hinman, R. S. (2021). "It's the single best thing I've done in the last 10 years": A qualitative study exploring patient and dietitian experiences with, and perceptions of, a multi-component dietary weight loss program for knee osteoarthritis. Osteoarthritis and Cartilage. https://doi.org/10.1016/j.joca.2021.01.001
5. https://www.mja.com.au/journal/2016/204/2/not-just-loading-and-age-dynamics-osteoarthritis-obesity-and-inflammation#1  
6. https://www.aihw.gov.au/getmedia/0c0bc98b-5e4d-4826-af7f-b300731fb447/aihw-aus-221-chapter-5-2.pdf.aspx
7. https://arthritisaustralia.com.au/wordpress/wp content/uploads/2017/09/Final_Time_to_Move_Osteoarthritis.pdf
8. Australian Institute of Health and Welfare. Osteoarthritis Australian Government, 2017.
Have questions?
Our team of experts are ready to help!
Enter your postcode to find your nearest store to have a face-to-face chat!
.
Fill in the form below or get in touch by calling our dedicated line 1300 110 086.
We are open on Sundays.
In providing your telephone number, you consent to Medibank contacting you about health insurance.
We'll have someone call you soon to help with any questions you have.
Or, check out our FAQs and guides to help get you started.