If you've ever experienced chronic knee pain, or known someone who has, you'll understand the kind of toll it can take on a person's quality of life. If you haven't, it's enough to know that just the act of getting out of bed in the morning can be a daunting and distressing experience. 
Fortunately, an Australian first trial exploring whether diet and exercise may help people manage symptoms of osteoarthritis-related knee pain resulted in 80% of participants achieving clinically significant improvements in their pain levels.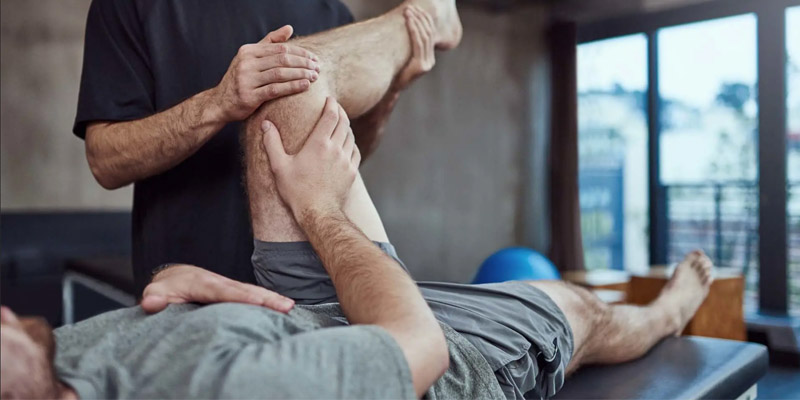 The Better Knee, Better Me trial was developed in partnership with University of Melbourne and Austin Health, with funding from the Medibank Better Health Foundation. More than 400 Medibank customers participated. 
As well as pain management, the trial combined personalised plans for exercise and weight loss which aimed to help participants reduce excess strain on their knees. Participants were further supported by ongoing video consultations with physiotherapists and dieticians. 
"We saw some great results with the Better Knee, Better Me treatment group losing on average 10.2kg over a 6-month period," said Medibank Head of Health Service Design, Catherine Keating.
"4 out of 5 participants achieved clinically significant improvement in pain. Many participants also reported better knee function, enhanced quality of life, reduced feelings of depression and lower use of pain medications." 
"It's very pleasing to see that a majority of participants in the treatment group were able to maintain their results at the 12-month mark of the program." 
As a result, the Better Knee, Better Me program has moved beyond the trial phase and will be offered more broadly to eligible Medibank customers experiencing painful knee osteoarthritis. 
Why Better Knee, Better Me?

Many people with osteoarthritis find that it prevents them from doing the things they love, like gardening, walking the dog, or playing with their grandchildren. The Better Knee, Better Me program aims to help eligible Medibank members get back some of the quality of life they've lost.
Participants will be supported through the program with personalised plans for exercise, weight loss and pain management, including support materials such as a grocery shopping guide, an activity tracker, information booklets and up to four months of meal replacements—all at no extra cost.
The 12-month program will be delivered remotely via phone and video consultations, meaning eligible Medibank members can participate from the comfort and safety of their own home.
University of Melbourne lead researcher Professor Kim Bennell emphasised that 30% of participants in the Better Knee, Better Me trial lived in regional and rural Australia.
"During the times of pandemic-related travel restrictions, it was crucial that Australians were able to access home-based treatments to manage their osteoarthritis symptoms, no matter where they live or what COVID restrictions were in place," Professor Bennell said.