Do I need life insurance?
We know it's not an easy conversation to have, but if something were to happen to you, what would happen to your family? Or if you were unable to work due to illness or injury, how would the bills get paid? If you and your family depend on your income you may wish to consider some level of life insurance cover. Most people just think of life insurance as something that covers you in the case of your death, but you can also choose to include optional protection to cover you against other life events such as illness, injury or disability.   
Only 1 in 4 Australian adults say they have life insurance*
Our families mean the world to us, but while nearly 80% of Australians say they insure their cars, only 23% say they have life insurance*. The cost of taking out a policy may be a common reason why many people aren't covered.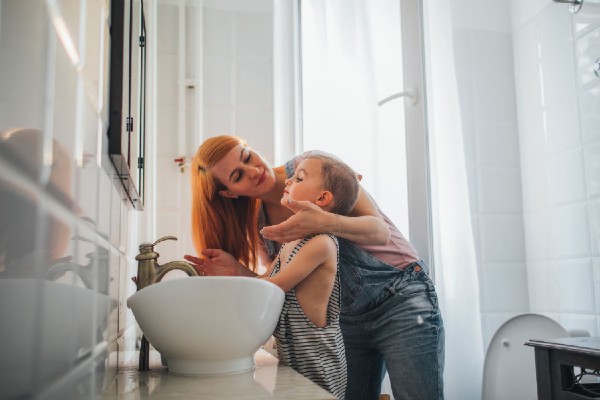 You may be surprised to learn that when it comes to life insurance, there's no 'one size fits all'. If you decide to take out a Medibank policy, you can tailor your cover to meet your needs and budget based on the different options available to you.
Some of us have cover, but is it enough?
A 2020 report from Rice Warner discovered that Australia has an underinsurance problem. Underinsurance is defined as the gap between the amount of life insurance needed by an individual or family and the amount of life insurance held. In a recent Finder survey, 38% of Australians claimed they relied on their superannuation and the life insurance it includes as their financial backup plan*. But according to the Rice Warner report, typical cover included in superannuation does not meet the full insurance needs of families. If you're relying on the cover included in your superannuation you should consider if the total amount is enough to provide for your family. Think about your major expenses such as your mortgage and the costs of raising children. cover to your Life policy.  This optional ad on can pay a benefit of up to $1.25 million (depending on age and income at application), to help cover your expenses if you're permanently unable to work in an occupation you're suited for due to sickness or injury.
There are options for all life stages
As we travel through life, get a job, find a partner, have a child and buy a home, our insurance needs may evolve. But whatever life stage you're at, it can be important to think about having a financial safety net to help take care of yourself and those you love most.
Medibank's Starter Life Insurance is a good option for those looking for a bit of a back-up plan and offers simple cover ranging from $50,000 to $250,000. You can apply online in 10 minutes and you won't need to provide detailed health information at the time of application.
Need a bit more of a safety net but not sure how much? Medibank's Life Insurance Calculator can help you work out the amount of cover you need.
And with a Medibank's Life Insurance policy you can always choose to increase your benefit when you have certain life events such as getting married, buying a house or having children.
We're here to help
If you would like help understanding Medibank's life insurance, or help applying for one of our products to protect your family, you can give us a call to discuss your options.   
Call us on 1300 722 568 between 8:00 am and 8:00 pm (AEST) Monday to Friday.
You can also get a life insurance quote online
Learn more about our Life Insurance options or get an online quote here.
*Source: Finder Consumer Sentiment Tracker, January 2021