If you've looked into getting life insurance but haven't been able to make a decision, you're not alone. It's easy to be overwhelmed by all the information you see and hear. Some people assume life insurance is just for older people, or those leading more dangerous lifestyles than you are. But you don't have to be on your deathbed or jumping out of planes to find value in life insurance.
What is life insurance?
Just like insuring your car, your home or yourself when you travel overseas, life insurance is there as a back-up plan, to help you and your family if things go wrong. If you earn any sort of income or have any debts or dependants, it's likely you may need some level of life insurance.
Common types of life insurance include:
Life cover: helps provide support for your family if you're terminally ill or pass away.
Total and permanent disability (TPD) cover: helps fund the cost of living with total and permanent disability.
Income protection: provides an ongoing monthly benefit as a percentage of your regular income if you're unable to work due to illness or injury
Trauma cover: helps fund living and medical expenses while you recover from defined major illnesses, like cancer or stroke.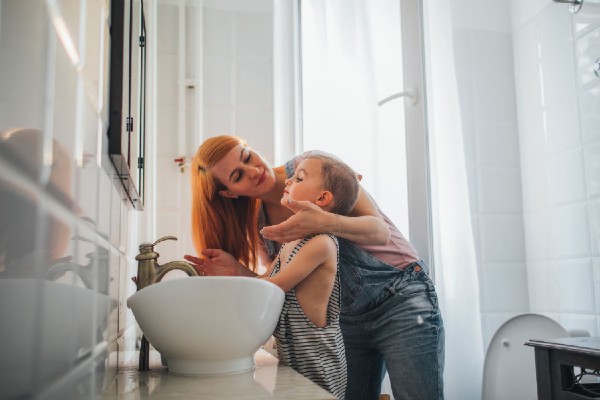 Every person's needs are different, and you'll need to weigh up what's most important to you. Whether you want to look after your family, or cover yourself for whatever comes your way, life insurance can give you the peace of mind of knowing there's financial help if you need it.
Sorting fact from fiction
We're not all getting the life insurance we need; that's a fact.
In 2017, researchers Rice Warner conducted an independent study on life insurance, and the issue of underinsurance in Australia. The study found that that the underinsurance gap remains significant for Australia's working age population.
And it may be simply not knowing what's fact and what's fiction that's driving this trend. Let's take a look at some common assumptions:
I can't afford it.
Perhaps a better question to ask is, can you afford not to have cover? If you have a family and you're not around to provide for them one day, who will? If you're injured or fall ill and can't work, who'll pay your bills or your mortgage?
Premiums can vary greatly depending on your circumstances and there are many ways to tailor your policy, so it's important to do your research and get the facts first.
It's quick and easy to get an online quote — this'll help you understand an expected premium based on factors like your age, sex and smoking status.
Medibank's Life Insurance site is a great place to start.
If I become disabled, Centrelink will take care of me.
If you meet all of the eligibility criteria — including household income and asset tests - you may be entitled to payments from Centrelink, but you'd need to consider if you can live on $450 a week. That's the maximum payment amount for singles as of March 2018, and it may actually be a lot less (or nothing at all) if you have assets, or income from your partner.
It won't happen to me.
It's easy to think "she'll be right" and hope that nothing unexpected pops up. And maybe you'll be one of the lucky ones and lead a life free of illness and injury. However, sometimes things happen that are out of your control. It's good to know that what you can control is how you prepare for the times when you may need a little help. Life insurance options like income protection and total and permanent disability cover can help you financially if you find yourself physically unable to work, and in the result of your death, life cover can help support your family if the worst were to happen.
It's not worth it.
If it's worth insuring your car and your home, it's worth insuring the income that pays for these things. Possessions can be replaced, but you can't replace yourself. Payouts can be more substantial than you might think. For example, income protection can cover up to 70% of your gross salary for an extended time period if you're sick or injured. A life insurance payout can be up to millions of dollars, depending on your personal circumstances and the type of cover you take out.
If something happens to me, my debt will be written off.
Unfortunately, there's no magic wand to wave away your debts if you happened to pass away. Your estate can be used to resolve debts and that could impact what's left for your partner and any children you might have together. If your debt exceeds the value of any security and your estate, in some cases the remaining debt might need to be met by your family — for example, if the debt is in joint names or someone has guaranteed the debt.
You don't have a family to support, so you don't need it.
If you're not familiar with the various types of life insurance, you may be forgiven for thinking you don't need it. But anyone who earns an income and relies on themselves financially runs the risk of being without an income if illness or injury strikes. Even if you don't own your home or have any dependants, you still need to live, and that's where income protection can be a valuable safety net.
Plenty of us haven't got the memo as yet — research shows that only a third of the working population is currently insured for income protection.
The benefit of taking life insurance will be different for everyone, just as every policy is different. It's important not to make assumptions, and to get all the facts before opting in or out. Your financial future is worth it.