Whatever is happening in your busy life right now, it's worth protecting. Whether you're building a successful career, running your own business or caring for a young family, it's important to have the right insurance from a provider you trust. Just like insuring your car, insuring your life can give you peace of mind that you're protecting what's most important.
What is life insurance?
Life insurance can help maintain quality of life for you and your family if something unexpected happens and you're no longer able to support them. It can keep the household operating, cover bills and mortgage or rent payments stay on track.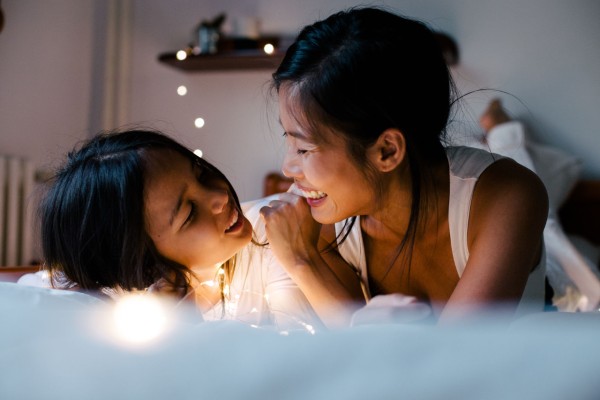 There are different types of life insurance products to suit different needs. These include:
Life cover
Also known as 'term life insurance' or 'death cover' - this applies if you pass away or, for some policies, when you are diagnosed with a terminal illness. A lump sum payout could help care for your family or any dependents when you no longer can.
Permanently Unable to Work cover, also known as Total and Permanent Disability (TPD) cover
Can provide a lump sum benefit if due to a sickness or injury you will unlikely ever return to your usual occupation. This cover is often bundled with a life policy to provide greater protection.
Income protection
While you may have access to paid sick leave from your employer, it may not always last long enough. You could find yourself with a serious illness or injury which leaves you unable to earn an income. This cover provides a monthly benefit for a period, generally up to 70% of your regular income. This can help fund your living expenses and cover any medical bills while you are not able to earn a living.
Trauma cover
This can help to keep on top of living costs and medical expenses while you recover from a specific major illness, like cancer or stroke. It is often bought to compliment Permanently Unable to Work cover which won't pay out when a condition is temporary only.
Do I need life insurance?
If you earn an income, have any debts or liabilities, or any dependents, then the answer is probably 'yes', but you'll need to do your research. Just as every person's needs are different, every policy is also different. When thinking about taking out life insurance for the first time, you'll need to weigh up what's most important to you.
The type of insurance to take and how much cover will come down to your priorities and, ultimately, your budget.
Life insurance for families
If you're a parent, ensuring the wellbeing of your children now and into the future is no doubt high on your priority list. You're working hard to keep the kids healthy and happy, get ahead financially and build a solid foundation for their future and yours. So when life changes unexpectedly, that's where life insurance can be vital.
Consider if you might need life cover to support your family if you're no longer around, income protection if you're the main income-earner in the family, and trauma or TPD to cover you in the event of a major injury or illness.
What about singles or couples?
If you haven't yet started a family or investing in property, you can still start planning to protect your future. If you suddenly became sick or seriously injured and couldn't work, you'll need help with living and medical expenses and any debt you might have.
As a start, you may consider taking out an income protection policy to cover you for lost income if you're unable to work. Some income protection policies are even tax-deductible, which may help if you're on a limited budget. If you can afford TPD and/or trauma cover, it's also worth considering having cover for these possible events.
Tips to get started
Many superannuation funds contain life insurance cover within their products. You could consider whether this cover meets your needs or if you need additional tailored cover.
Work out what's most important to you to be covered for, and what budget you have available.
Do your research, ask lots of questions, and be sure to look at what is (and just as important -- what isn't) included, especially if you have specific needs or a pre-existing condition.
You only get one shot at life, and life insurance can help you protect the things that are most important to you. The first step is recognising what type of cover you need and understanding your options for protecting yourself and your family. You can learn more about Medibank Life Insurance here.